Southwest Airlines
Flight Deals & Discount Codes
Looking for discounts and deals when booking Southwest Airlines flights?
Here at Alternative Airlines, we love making it as affordable as possible for everyone to book flights. If you're looking to book Southwest Airlines flights and save, we can help. In this guide, discover how you can find our latest discounts and deals. Top Tip: We also offer lots of payment plan options, so that you can spread the cost of your Southwest flights (or flights with any other airline) over time!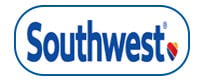 ---
How Do I Find Southwest Discounts?
The best place to look is our deals and discounts page. This page has our most up-to-date offers, discounts and coupons.
Our discount deals aren't exclusive to Southwest flights, and can be redeemed against any flight booking with any airline that you can book through Alternative Airlines. We ticket hundreds of airlines! As well as Southwest, you can book flights with American Airlines, Delta, United, Spirit, and many others.
---
Other Ways to Save Money on Flights When Booking Through Alternative Airlines
1. Finance and Buy Now Pay Later
We understand that the price of your flights is important. Spreading the cost of your flights over time with one of our payment plan options may not save you money directly, but can make air travel much more affordable. Here at Alternative Airlines, we offer a range of financing and buy now pay later payment options. These payment plan options mean you only need to pay a small percentage of the total cost at checkout, and split the rest of the cost over a fixed number of weekly or monthly instalments.
Some of our payment methods include: Afterpay, Affirm, Klarna, and Zip. Installment options are available on all flights that we ticket, including any Southwest flight.
DISCOVER ALL OUR PAYMENT PLAN OPTIONS
2. Use Alternative Airlines to Find the Cheapest Flights
If you're looking for the cheapest flights possible, there are lots of other ways that Alternative Airlines can help.
Firstly, when you select the dates that you want to fly, you can use our Best Fare Finder calendar to quickly see which dates offer the cheapest flights. The traffic light display means that dates highlighted in green are the cheapest days to fly on, while those highlighted in red are more expensive. If you can be flexible with your travel dates, this is one of the best ways to save money on your flights.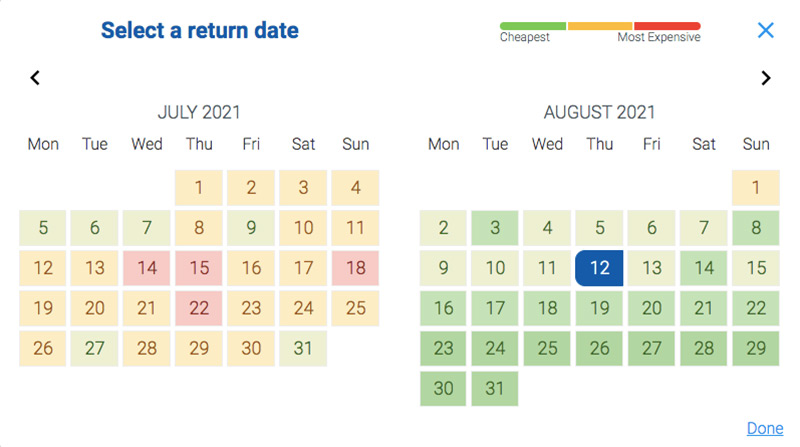 3. Earn Cashback
This is another great top tip if you're looking to make flying as affordable as possible. When you pay with Paypal for your flights through Alternative Airlines, as well as applying a PayPal discount code, you can also earn cashback with PayPal. Any purchase made with PayPal's Cash Back Mastercard will earn you up to 2% cashback.
Find out more bby visiting our earn cashback with flights page.
---
Southwest Flight Discounts
FAQs
Can I use discount codes for Southwest flights?
You, can use discount codes for Southwest flights. For the current codes, visit our deals and discounts page. We've got various different codes that can be used for discounted Southwest flights, including offers such as -$20 USD/£20 GBP off any flight when paying for your flight with PayPal.
How do I apply a Southwest discount code?
It's quick and easy! You can begin searching for flights using the search bar at the top of the page. Simply enter your departure airport and your chosen arrival airport or city. After you click 'search' you can filter the search results by your preferences, whether that's by the cheapest flights or by your preferred airline. For example, if Southwest operates your chosen routes, you can filter the results to only view Southwest flights.
Then, all you need to do is find the flights that are right for you, complete the passenger details page, and select 'apply promo code' at checkout. Enter a valid discount code that you have found on our discounts and promos page, and your discount will be applied.
Are discount codes exclusive for Southwest flights?
No, our discount codes can be used when booking flights with any of the hundreds of airlines that we ticket. As well as Southwest, we ticket all other major carriers in the US, including United Airlines, Delta, American Airlines, Alaska Airlines, Frontier, and Spirit as well as many others.
Can I get discounts on all Southwest flights?
Yes! You can get discounts on any of Southwest when you book through Alternative Airlines, along with any of the other 600+ airlines that we ticket. Use the search bar at the top of the page to begin.
Who can use Southwest discounts?
Some discount codes may only be eligible to use when you pay with a certain payment method (such as PayPal or Affirm). Others may require you to pay using a specific currencies (USD or EUR) and be a resident of a certain country (such as the US). But don't worry, we'll always clearly explain the terms and conditions so that you know what codes you'll be eligible to use.