Aerolineas Argentinas Opens New Routes!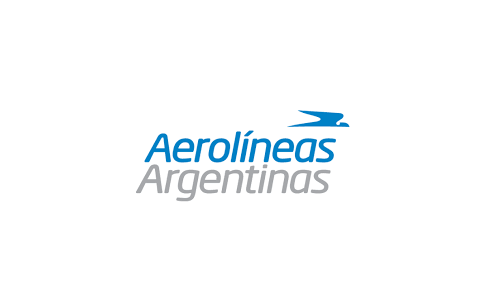 Aerolineas Argentinas opens new routes!
As from the 5th September, Aerolineas Argentinas opens the route Cordoba city (COR)- Rio Cuarto (RCU) - Buenos Aires with 6 weekly flights - from Sunday to Friday, thus resuming a connection that it had stopped operating twenty years ago. The new flights - operated by Austral Lineas Aereas - depart Córdoba at 06:30 am arriving in Rio Cuarto at 07:20 am, depart from that city at 08:00 am to finally arrive at the "Jorge Newbery" metropolitan airport (Aeroparque) at 09:10 am.
The reverse route, Buenos Aires - Río Cuarto - Córdoba departs from Aeroparque at 8:25 pm, arrives in Rio Cuarto at 9:50 pm and ends in Córdoba city at 11:20 pm. The passengers' interest on this new route is reflected in the percentage of reservations made for the first flights between Buenos Aires and Rio Cuarto that exceeds 60 percent of the seats offered.
After Buenos Aires, Cordoba is today the destination with greater connectivity and Aerolineas Argentinas allows linking the Mediterranean city directly with Buenos Aires, Rosario, Resistencia (from September 7), Ushuaia, and the provinces of Santa Cruz, Tucumán, Jujuy, Salta and Mendoza with more than 70 weekly frequencies. In addition, Córdoba serves as a hub or focus city, for the North and South corridors.
Together with the province of Córdoba, Aerolíneas operates more than 70 weekly frequencies within the country; the Cordoba-Porto Seguro regional route (Brazil) starts next 8th September. The route to Rio Cuarto is operated with Embraer E-190 aircraft, with seat capacity for 96 passengers, 8 in Business Class and 88 in Economy. Isela Costantini, President of the Aerolíneas Group said, "this new flight to Rio Cuarto shows that we keep on working so that Cordoba is consolidated as a "focus city", offering our Cordoba passengers the possibility to fly more and better, with new frequencies and more connectivity with the rest of the country and abroad".
As from the 06th September Aerolineas Argentinas will connect the cities of Cordoba (COR) and Resistencia (RES) with three weekly flights that will be operated by Austral Líneas Aéreas on Mondays, Wednesdays and Fridays. These three weekly frequencies from Cordoba capital city are added to the current offer of 20 weekly flights that are operated from Buenos Aires to the Chaco capital.
The AR 2560 flight will leave Córdoba at 11:05 h to arrive in Resistencia at 12:20 h and, from this destination in the Chaco province, the AR 2561 will return at 15:35 h to arrive in Cordoba at 17:00 h. Today, Aerolineas Argentinas and Austral serve Cordoba with 72 weekly flights from Buenos Aires. In addition, the airlines connect directly the Mediterranean capital with 14 weekly flights to Mendoza; 6 to Salta; 5 to Jujuy; 3 to Tucuman; 4 to Ushuaia and 7 in the corridor Córdoba/Rosario/Bariloche and Calafate.
The flights between Cordoba and Resistencia will be operated with Embraer E-190 aircraft: 96-seater aircraft, with 8 seats in Business Class and 88 seats in Economy, which also have a new and modern in flight entertainment system that improves the travel experience or passengers. With 65 years in the commercial air market. Aerolineas Argentinas is the largest airline of Argentina and one of the leading companies in South America. Along with Austral Lineas Aéreas, it offers daily to its passengers the largest domestic network in the market with more than 36 destinations within the national territory reaching more cities in the Argentine territory than any other airline. Additionally, from its operational base at Aeroparque Jorge Newbery and Ezeiza International Airport in Buenos Aires flies to 24 international destinations in America and Europe. It carries more than 10 million passengers a year and is a member of the Sky Team alliance, the global airline alliance, which allows it to boost its destination offer to more than 177 countries worldwide in line with international safety and service standards. Book your Aerolineas Argentinas flights through Alternative Airlines.