Search And Buy Sun Country Last Minute Flights Why Alternative Airlines?
People really love booking with us
Don't just take our word for it, join countless others and discover why we have become the preferred choice for travellers globally.
What are Last Minute Flights?
Last minute flights are commercial flights that are purchased close to the departure date and time of the flight. Flights need to be booked a few days or weeks before departure to be considered 'last minute' - this includes flights booked on the same day as departure. Last minute flights are often used by those who need to travel for emergency circumstances, business travellers or holiday-goers who want to book spontaneous trips abroad. These types of flights can sometimes be cheap if airlines need to fill up empty seats on the plane quickly, but can also be very expensive where some airlines will take advantage of travellers who are willing to pay more if they desperately need to travel for emergency purposes.

If you're looking to book last minute flights with Sun Country, Alternative Airlines can help! Use our step-by-step guide below to see how you can use our search form and apply filters to find the most suitable last minute Sun Country flight for you.

At Alternative Airlines, our e-tickets are sent to you immediately or within 2 hours via email. Please note that in some cases, when booking last minute flights, it may take up to 24 hours for you to receive your e-ticket.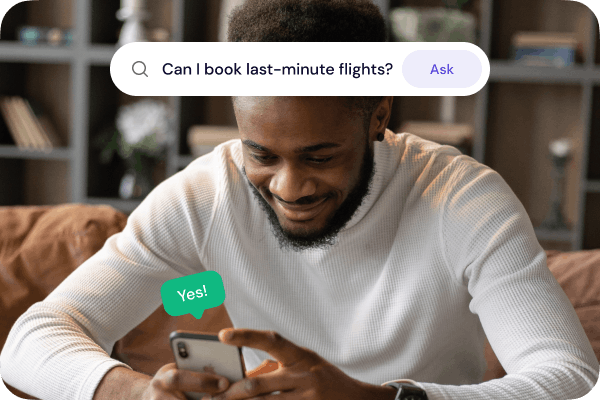 How to Book Last Minute Flights with Sun Country
Search for flights
Firstly, find our search form at the top of the page and fill in your departure/arrival destinations, the date(s) you wish to fly (this needs to be close to the date of booking to be considered 'last minute'), how many passengers will be travelling and the cabin class you'd prefer to fly in. To see all the available last minute flights, hit the 'Search Flights' button.

Select your preferred airline
After the results have loaded, you can apply the Airline filter to only show last minute flights operated by your chosen airline, e.g. Sun Country. This can be done either above the search results or in the 'Airlines' drop-down tab on the left of the results.

Pay your way
Once you've found the perfect last minute Sun Country flight for you, click the 'Confirm Selection' button to proceed with your booking. At Alternative Airlines, it's easy to secure your booking with one of the many flexible payment methods that we offer at checkout, including debit, credit, virtual wallets, Buy Now Pay Later methods and even cryptocurrency!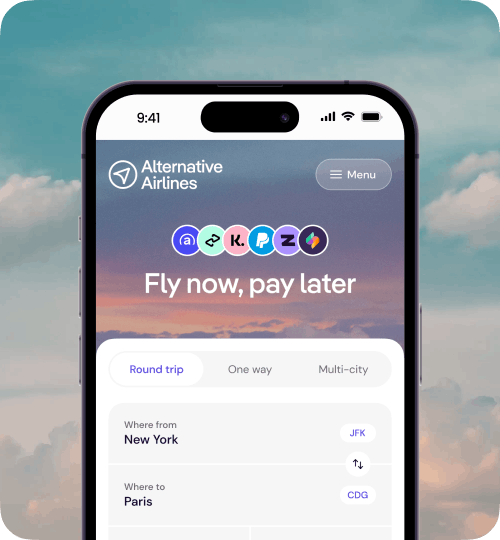 Popular Last Minute Flight Routes with Sun Country
Sun Country is a low-cost American airline that operates domestic routes mainly within the US therefore the most popular last minute flights with the airline are between major US cities, for example, Los Angeles to Minneapolis. Below are a few of the most popular last minute Sun Country routes:
Minneapolis ✈ to New York
Los Angeles ✈ to Minneapolis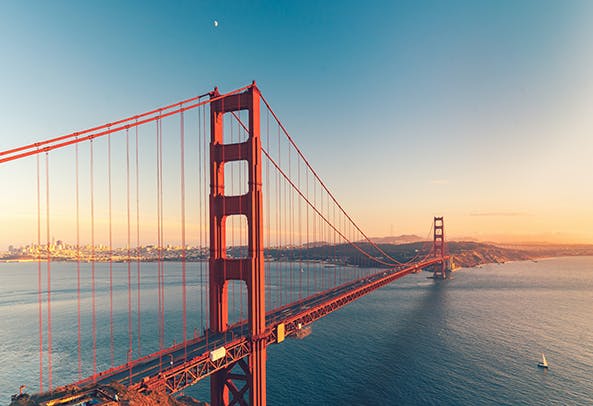 Last Minute Flights Tips
Here at Alternative Airlines, we've got a few tips and tricks to finding the best last minute flight with any airline of your choice, even with Sun Country! Things to bear in mind include the destinations you're open to flying to, the dates you can travel and also the time of your flight.

Flexible Destinations
If you're itching for a break but not sure where to fly to, this can work in your favour when finding cheap last minute flights with Sun Country. When you don't have a particular destination in mind, you can be as flexible as possible - why not have a quick break to explore New York or Los Angeles, or even venture down to Miami or Orlando for the weekend?

Flexible Dates
Having space on your calendar for a spontaneous trip definitely helps when trying to find last minute Sun Country flights with cheap prices. Airlines sometimes reduce the prices of their tickets at the very last minute in order to quickly fill up empty seats on the plane - this is not always the case but it's a great time to book flights to random destinations if you have time to spare.

Night Flights
Red eye flights (or overnight flights) are perfect if you're making a last minute booking - they're less popular than daytime flights due to passengers often feeling exhausted and getting red eyes from travelling late at night or early in the morning. This means they can be cheaper than daytime flights and are perfect if you need to travel for an emergency or for leisure. Read our Sun Country red eye flights guide to find out more.
Last Minute Flights with Sun Country FAQs
Where can I book last minute flights with Sun Country?
Are last minute flights cheaper?
Can I finance last minute flights?