Buy Flights using Yearn Finance (YFI)

yearn.finance is a group of protocols running on the Ethereum blockchain. One of a number of emerging decentralized finance (DeFi) projects, yearn.finance provides its services using only code, removing the need for a financial intermediary like a bank or custodian. To do this, it has built a system of automated incentives around its YFI cryptocurrency.
Did you know that you can search and book flights and pay using Yearn Finance (YFI) when you book through Alternative Airlines. That's correct! We offer 70+ crypto currency options, including Yearn Finance. Use this guide to find out how you can book flights using Yearn Finance today.
What is the Yearn Finance currency code?
The currency code for Yearn Finance is YFI.
---
How to buy flights with Yearn Finance (YFI)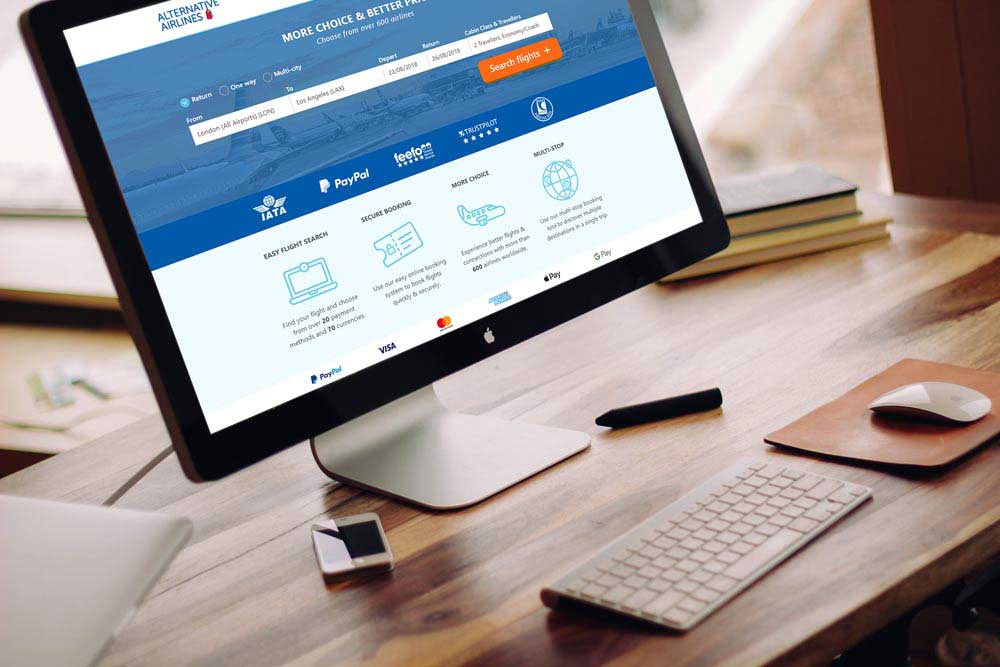 Follow these 3 easy steps to book your flights and pay with YFI:
1

Begin by using the search form at the top of the page. Enter your departing and arriving airport, travel date(s), the number of passengers and your cabin class. Click 'Search Flights'.

2

We'll then display all the flight options for your search. Compare and select the flights that you want.

3

Fill in the passenger details page then proceed to checkout. Connect your crypto wallet with our cryptocurrency provider, Coingate. To use Yearn Finance, all you have to do is select YFI as your payment method.
---
Yearn Finance (YFI) and Flights
FAQs
Who founded Yearn Finance?
The Yearn platform was officially launched in 2020 by Andre Cronje.
What is Yearn Finance (YFI)?
Yearn.finance, also known as yEarn, is a yield aggregating platform built on Ethereum Blockchain. Since its launch, it has become one of the most valuable 'decentralized finance coins. yEarn supports various stablecoins such as DAI, USDC, USDT, TUSD, and sUSD and moves these stablecoins between multiple supported DeFi protocols like Compound, Aave, dYdX, and Curve, on the basis of which asset pool is offering the highest yield.
Can I use YFI to buy flights?
Yes, you can! Book through Alternative Airlines and you can choose from over 70 cryptocurrency options when booking your flights. Choose from hundreds of global airlines, including all major carriers as well as many smaller regional airlines, and checkout using your most favoured crypto coin. Some of our other cryptocurrency options include Bitcoin (BTC), Ethereum (ETH), Litecoin (LTC), Dash (DSH), Ripple (XRP) and Ethereum Classic (ETC), among others.