Buy Flights using Paxos
You can buy flights and pay using Paxos (PAX) thanks to Alternative Airlines. You can use our search bar at the top of the page to search for flights from over 600 international airlines. After that, you should select 'cryptocurrency' at checkout and your chosen cryptocurrency as 'Paxos' from the list.
Paxos is one of the many digital currencies that we offer. For more information on this head ver to our cryptocurrency options page.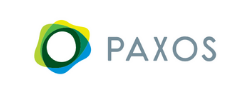 About PAXOS
Paxos (PAX) is a digital currency. It was designed to enable fast transactions, with no payment, exchange and transaction fees. Paxos was founded in 2016 and was developed in the Ethereum Blockchain. Paxos rebranded itself from itBit in 2016 and survived the rebranding. Paxos became the 39th biggest cryptocurrency by market capitalization in May 2019 according to an online industry data reporting service. Paxos (PAX) was developed so that money is moved fast. PAX is a digital dollar.
How does Paxos work?
Paxos wants to be used for customer transactions and the stable store of value for customers outside the US mainly in countries with unstable national currencies. The way the currency works is that a customer will send the US dollar to the token issuer's bank account and whereby they create the equivalent amount of PAX. Once this is completed PAX are delivered to the customer while the US Dollar is kept in the bank account.
---
Why use Paxos?
Paxos has been made to offer a reliable and viable alternative to fiat currencies. Paxos has many important benefits in comparison to other digital currencies.
PAXOS IS SIMPLE AND EASY TO USE
In terms of design and usability, Paxos is simple and easy to use, even for those that are new to digital currencies.
THERE ARE NO FEES
Paxos doesn't charge any fees by making digital transactions, exchanges or through payments. This ultimately makes the digital currency a great choice for those searching to buy and sell other digital coins and tokens!
TRANSACTIONS ARE INSTANT
All Paxo transactions are completed almost instantly, no wonder why Paxos has its slogan as 'Transact at the speed of internet'. Paxos is a great choice for paying friends and family instantly, as well as for other normal transactions such as buying goods in a store, paying the rent, or sending money across borders.
NO TRANSACTION LIMITS
Paxos give you the ability to purchase and any transactions and payment channels with no limits whatsoever.