Buy Flights in
us dollar

with Alternative Airlines

Pay for flights in US dollars when you choose to buy flights from Alternative Airlines. We offer flights from more than 650 airlines, with a choice of over 160 different currencies to pay in and 40+ payment methods.
---
How to Book flights in
us DOLLAR
Follow these two steps to buy flights in US dollar:
STEP
1
Use our currency changer at the top of the flight search form to change the default currency to US dollar and search for flights.

STEP
2
Once your flight search is complete, we'll give you all the available flight results for your chosen destinations and date with all prices displayed in USD.
Find the flight you want, confirm your selection and follow the instructions on the next page.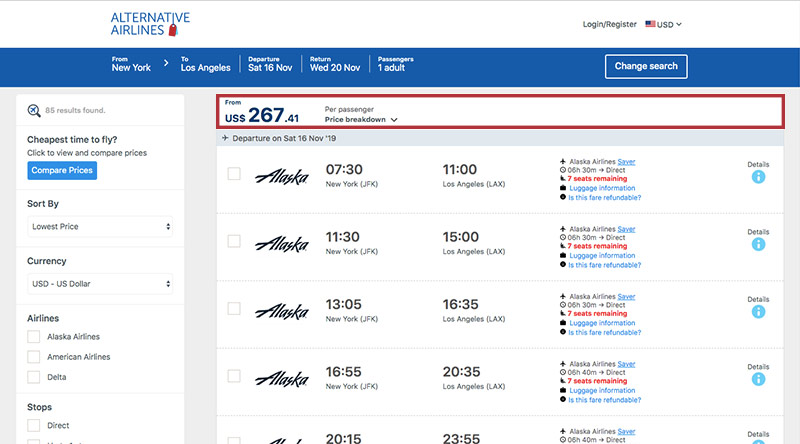 ---
Book flights on Finance
Want to pay in US dollars and spread the cost of your airline tickets over time?
If you're a U.S. resident, booking flights in US Dollar (USD), then you'll be pleased to hear that we offer lots of payment plan options that let you spread the cost of our flights over time. Depending on the cost of your flights, you can choose from PayPal Credit, Sezzle, Afterpay, Quadpay, or one of our other payment plan options.
Below details some of our payment options, but you can find out more about them all here:
DISCOVER ALL OUR PAYMENT PLAN OPTIONS
Pay for flights over time with Afterpay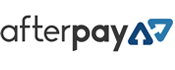 Afterpay is one of the most popular 'Buy Now, Pay Later' payment plan providers in the US. Search for flights with any of the 600+ airlines that we ticket, then select Afterpay at checkout. Split the cost of your flights into 4 monthly payments, paid over 6 weeks. What's more, Afterpay is completely interest-free! Afterpay is currently only available to US residents paying in USD. Visit our Afterpay page to find out more.
Pay for flights over time with Sezzle

Looking to book your flights today, then pay back over time? When you book through Alternative Airlines, you can pay in 4 installments over 6 weeks, completely interest-free, with Sezzle. There are so many reasons to love paying for your flights with Sezzle - check out our Sezzle FAQ page to find out more.
Pay for flights over time with Affirm

Pay for your flights in installments with Affirm. With Affirm, you can pay for your flights over time in monthly installments over a 3, 6 or 12 month period. Affirm is a payment installment option which is flexible to meet your needs. Visit our Affirm page to find out more.