Buy Flights using Uniswap

Through Alternative Airlines, you can easily search and book flights with hundreds of global airlines, flying to destinations around the world, and pay using the cryptocurrency of your choice. We offer 70+ crypto options, including Uniswap. Use this guide to find out more about how to book flights using UNI.
What is Uniswap?
Uniswap is a decentralized exchange platform built on the Ethereum blockchain, enabling anyone in the world to easily and efficiently trade cryptocurrency. Launched in 2018, it's one of the largest and most popular decentralized exchange platforms. Being decenralized means that the platform has no central governing body; key decisions are voted on by users.
What is UNI?
UNI was introduced by Uniswap as the token to enable community ownership over the protocol. Stakeholders can use the token to vote on key protocol changes and development initiatives.
---
How to buy flights with Uniswap (UNI)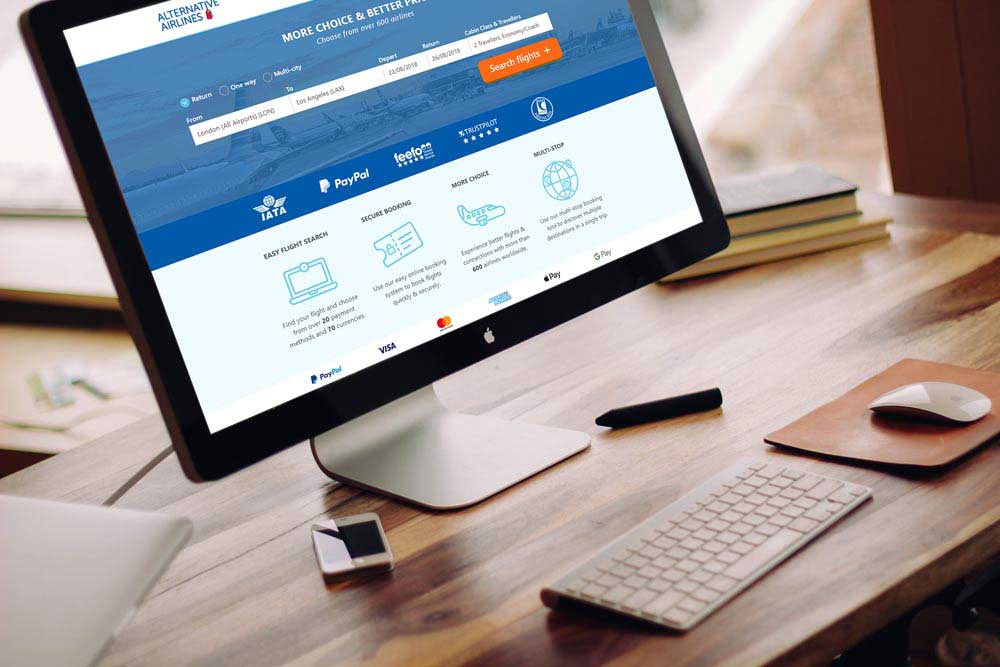 Follow these steps book your flights and pay using Uniswap:
1

Begin by using the search form at the top of the page to search for flights. Enter your departing and arriving airport, travel date(s), the number of passengers and your cabin class.

2

After you press 'Search Flights', we'll display all the flight options for your search. Compare and select the flights that you want.

3

Complete the passenger details page, including adding any extras, such as extra baggage or cancellation protection to your booking. Proceed to checkout and connect your crypto wallet with our cryptocurrency provider, Coingate. To use Uniswap, all you have to do is select UNI as your payment method.
---
Uniswap (UNI) and Flights
FAQs
What is Uniswap?
Uniswap enables the buying and selling of crypto assets in a way that is similar to a traditional exchange. It is decentralized, meaning that it is owned by its users rather than a central governing body or organization.
Who founded Uniswap?
Uniswap was created in 2018 by Hayden Adams, a former mechanical engineer at Siemens, the largest industrial manufacturing company in Europe. Uniswap is also the name of the company that initially built the Uniswap protocol.
How can I use Uniswap?
Because it is built on the Ethereum network, to use Uniswap you'll need an Ethereum wallet, such as Coinbase Wallet, and some ETH.
What are the advantages of using Uniswap as a decentralized exchange platform?
Uniswap is a decentralized exchange platform, which connects crypto buyers and sellers and gives greater autonomy. Some key advantages of using Uniswap include:
1. Safety: Uniswap is a safer and more secure trading platform. Both parties trade directly from their own wallets - there are no third parties.
2. It's global: With Uniswap, there are no borders. Anyone can trade from anywhere in the world, without any international exchange fees.
3. It's anonymous: Users can even use pseudonyms. No personal details are required to sign up.
Alternative decentralized exchange platforms?
Alternative exchange platforms include Curve, SushiSwap, and Balancer. But Uniswap is by far one of the largest and most popular decentralized exchange platforms.
Can I use Uniswap to buy flights?
Absolutely! You can use Uniswap to book flights through Alternative Airlines. We ticket hundreds of global airlines flying to destinations around the world. No matter where you want to fly to, you can do so and checkout using Uniswap or any of the other 70+ cryptocurrency options that we offer.