Buy Flights using Tezos (XTZ)

Alternative Airlines is the site for you if you're looking to book flights and pay using the cryptocurrency of your choice. We offer over 70+ crypto currency options, including XTZ. Use this guide to find out more about how to book flights using XTZ.
Tezos was launched in 2014 to create a 'self-amending blockchain'. At its core, Tezos' aim is simple: to enable anyone who owns XTZ to vote on changes to its rules and then, once decided, to have the Tezo software automatically update to ensure that these changes are made.
What is XTZ?
XTZ is the cryptocurrency used to maintain and operate the Tezos network. It can be used for holding, spending, sending or baking within the network.
---
How to buy flights with Tezos (XTZ)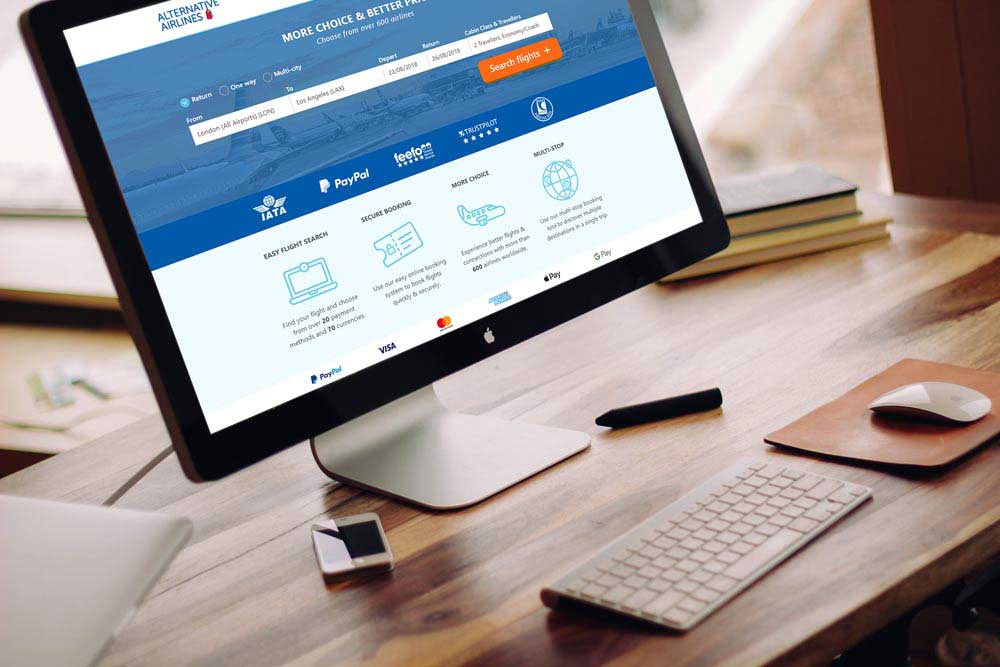 Follow the following 3 steps to book your flights and pay using XTZ.
1

Begin by using hte search form at the top of the page by entering your departing and arriving airport, travel date(s), the number of passengers and your cabin class. Then press 'search flights'.

2

We'll display all the available flight options. You can always alter your dates of travel to compare alternative flights. Select the right flights for you.

3

Next, complete the passenger details page. You can add any extra services, such as extra baggage or cancellation protection. On the checkout page, connect your crypto wallet with our cryptocurrency provider, Coingate. To use Tezos, all you have to do is select XTZ as your payment method.
---
Tezos (XTZ) and Flights
FAQs
What is Tezos?
Like Bitcoin and Ethereum, Tezos is a decentralized ledger that makes use of blockchain technology. Tezos gets its name from the ancient Greek translation for the word ("smart contract"). This is because developers can use the Tezos software to run custom programming logic (smart contracts), as well as design new decentralized applications.
When was Tezos founded?
The Tezos blockchain was launched in 2014 by Arthur and Kathleen Breitman, a husband and wife team. They established Dynamic Ledger Solutions, the startup used to develop Tezos.
Why should I use Tezos?
If you're a developer looking to launch decentralized applications, then the Tezos blockchain might appeal to you. A number of high projects have already been built on the platform, including tzBTC, a decentralized finance application that aims to tokenize bitcoin, as well as Tezsure, which is a decentralized insurance marketplace.
What is the currency code for Tezos?
The currency code for Tezos is XTZ.
Where can I book flights using XTZ?
Through Alternative Airlines! We offer 70+ cryptocurrency options ...including XTZ. Some of our popular cryptocurrency options include Bitcoin (BTC), Ethereum (ETH), Litecoin (LTC), Dash and Ripple (XRP). But we also offer many other cryptocurrency options, inclding smaller or more nice options such as OMG Network (OMG). You can use our search form at the top of the page and begin searching for flights to checkout using crypto today!