Buy Flights using Storj (STORJ)

Storj (pronounced 'storage') is an alternative to centralized cloud storage platforms, such as Google Cloud and Amazon Web Services, and enables individuals to make hard drive space available for rent. Other users of the Storj can then rent this space and use it to store their files. Storj is built on the Ethereum blockchain and uses advanced blockchain technology to ensure that hosted data is fully encrypted and safe.
Did you know that you can search and book flights and pay using Storj (STORJ) when you book through Alternative Airlines. That's right! We offer 70+ crypto currency options, including Storj. Use this guide to find out how you can book flights using Storj today.
What is the Storj currency code?
Released in 2017, STORJ is the native cryptocurrency of the Storj network.
---
How to buy flights with Storj (STORJ)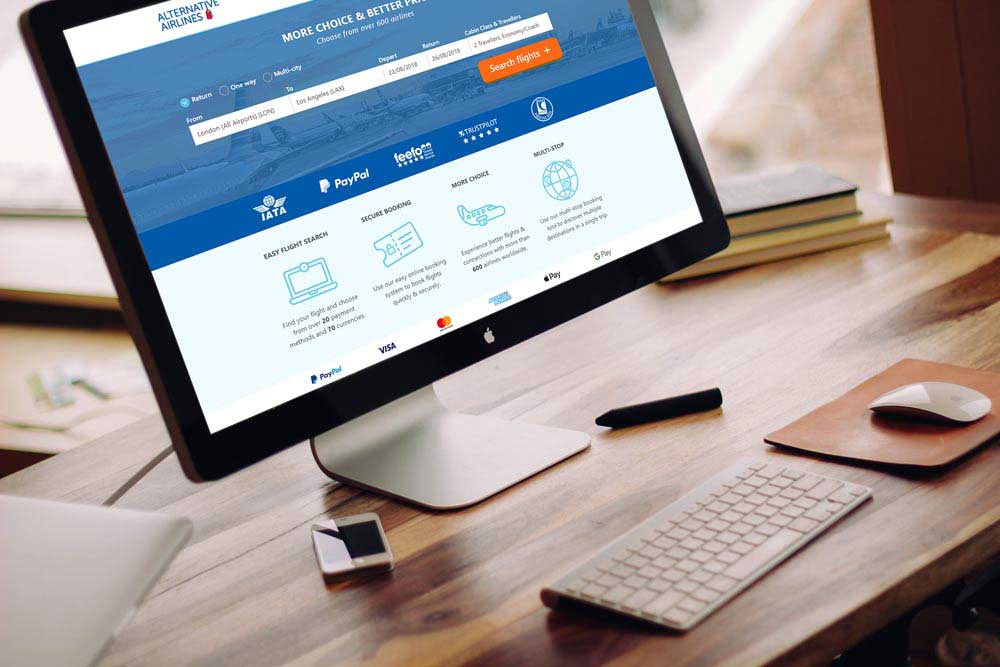 Follow these 3 steps book your flights and pay with Storj...
1

Begin by using the search form at the top of the page. Enter your departing and arriving airport, travel date(s), the number of passengers and your cabin class. Press 'Search Flights'.

2

We'll then display all the flight options for your search. Compare and select the flights that you want.

3

Complete the passenger details page then proceed to checkout. Connect your crypto wallet with our cryptocurrency provider, Coingate. To use Storj, all you have to do is select STORJ as your payment method.
---
Storj (STORJ) and Flights
FAQs
What is Storj?
Storj is a peer-to-peer encrypted cloud storage platform. Internet users with spare hard drive space and good internet connectivity can participate in the Storj network by renting their spare space. Space providers are rewarded with Storj tokens.
Why should I join Storj?
Traditional centralized cloud storage options, such as Google Cloud and Amazon Web Services, store data in huge data centres. However, Storj operates a network of thousands of independent computers around the world. Because of the efficiency of this, the cost of the storage of data is far less compared than traditional cloud storage services. Anyone with a strong enough and consistent internet connection and a few extra terabytes spare can also join the network and be rewarded.
Who created Storj?
Storj was developed in 2014 by Storj Labs, the company behind the Storj network. The company was co-founded by Shawn Wilkinson and John Quinn. The newest version (Storj V3) was launched in 2019.
Can I use STORJ to buy flights?
Yes you can, when you book through Alternative Airlines. We specialise in offering a range of cryptocurrency to anyone looking to book flights. Choose from hundreds of global airlines, including all major carriers as well as many smaller regional airlines, and checkout using your preferred crypto coin. We offer over 70 crypto currency options! As well as STORJ, this includes Bitcoin (BTC), Ethereum (ETH), Litecoin (LTC), Dash and Ripple (XRP).