Buy Flights using Ripio Credit Network
Alternative Airlines is the platform for you to buy your flights using cryptocurrency like Ripio Credit Network and using buy now pay later options. There are more than 600 airlines available for you to choose from.

What is the Ripio Credit Network?
Ripio Credit Network is a decentralized network that is based on Ethereum smart contracts to connect the buyers and the sellers.
Ripio Credit Network (RCN) is developed by Ripio. Ripio is a blockchain that has been set up in Latin America. In 2016, BitPagos launched Ripio Credit to create loans using Bitcoin. Ripio Credit Network aims to provide a frictionless, transparent and borderless network to support transactions.
What are RCN tokens?
RCN token is in the heart of the RCN protocol to enable transactions in the network and act as an important pillar. The RCN token is one of the ERC-20 tokens.
---
How to buy flights with Ripio Credit Network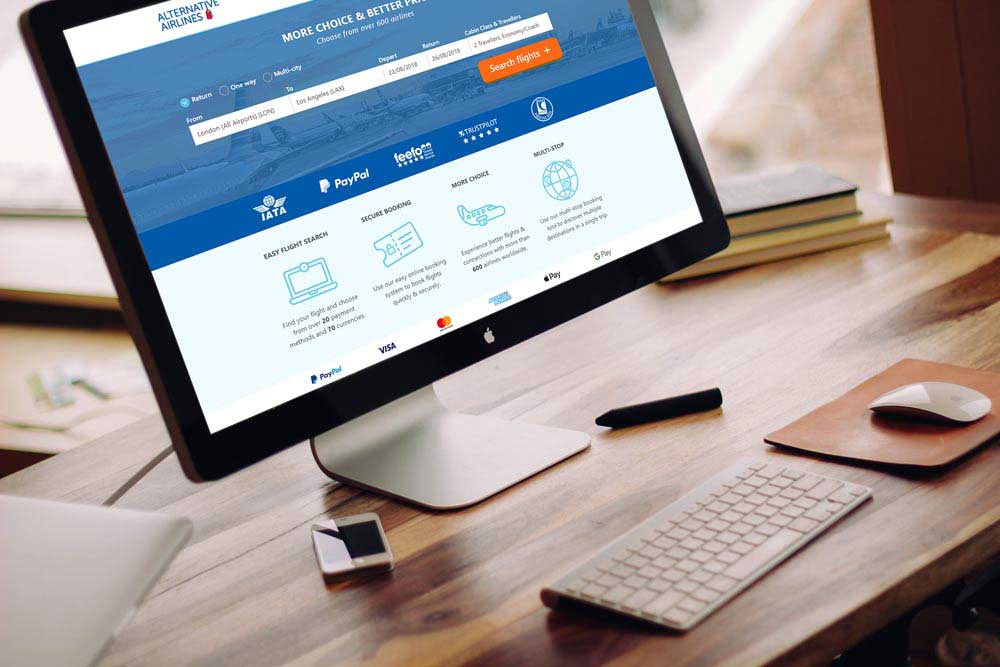 Buying flights with Alternative Airlines is really simple, you're only a few steps away from your flight:
1

Complete our search form at the top of the page, and click 'Search flight' to start.

2

All the flights available for your route on the date you selected will be shown on the flight results page.

3

Fill in the passenger details and select to pay with Ripio Credit Network to continue.
---
Ripio Credit Network and Flights
FAQs
How can I store RCN?
Ripio Credit Network can be stored in any Ethereum compatible wallets including both hot and cold wallets or on exchanges that trade the coin.
How can I aquire Ripio Credit Network?
You can buy Ripio Credit Network on cryptocurrency exchanges using a bank card or bank transfer.
Can I use RCN to book flights?
Yes, of course you can. You can book any flights we sell at Alternative Airlines using RCN including British Airways, Emirates, Lufthansa, Qatar, American Airlines, United Airlines. Other than that, there are more than 600 airlines available to buy at Alternative Airlines.
What other cryptocurrencies can I use to book flights through Coingate?
You can book flights with more than 70 cryptocurrencies at Alternative Airlines, this includes the main stream cryptocurrencies like Bitcoin, Ethereum, Cardano and the niche ones like Loopring, Internet Computer.