Buy Flights Using Polkadot
Book your flights today and pay with Polkadot (DOT) Why Alternative Airlines?
People really love booking with us
Don't just take our word for it, join countless others and discover why we have become the preferred choice for travellers globally.
What is Polkadot?
Polkadot launched back in 2020 and is run on a blockchain platform that aims to grow an ecosystem of cryptocurrencies. It's also designed to be fast and scalable. Polkadot network can process more than 1,000 transactions per second.

You can search and book flights using Polkadot (DOT) with Alternative Airlines. Select from 'Buy Now, Pay Later' payment options and bank transfer options, as well as our range of cryptocurrency options. Use this guide to learn how you can use Polkadot to book your flights.
How to buy flights using Polkadot?
Search for flights
To initiate your flight search, input your desired travel destinations, preferred travel dates, and the number of travellers in the search bar located at the top of the page. Kickstart your search by clicking the 'Search Flights' button. Once you've identified flights that align with your preferences, confirm your selection by clicking 'Confirm Selection' to proceed with your booking.

Select Cryptocurrency
After finalizing your passenger details, scroll down to explore the array of payment options offered by Alternative Airlines. If you wish to use Polkadot for payment, start by selecting the 'Cryptocurrency payment' option.

Select DOT
Designate 'Polkadot (DOT)' as your preferred cryptocurrency payment method. Once chosen, a checkmark will appear next to your choice. To complete the transaction, simply click the 'Confirm Payment' button located at the bottom of the page.

Book your flight with Polkadot
Effortlessly follow the on-screen instructions to finalise your flight payment using Polkadot. Once the payment is successfully processed, we'll promptly send you your e-tickets.

If you prefer to use different Cryptocurrencies like Bitcoin, Tether, Dash, Ethereum, Litecoin, UTK, or CRO to purchase flights, you can click on the provided links to learn more about how to do so.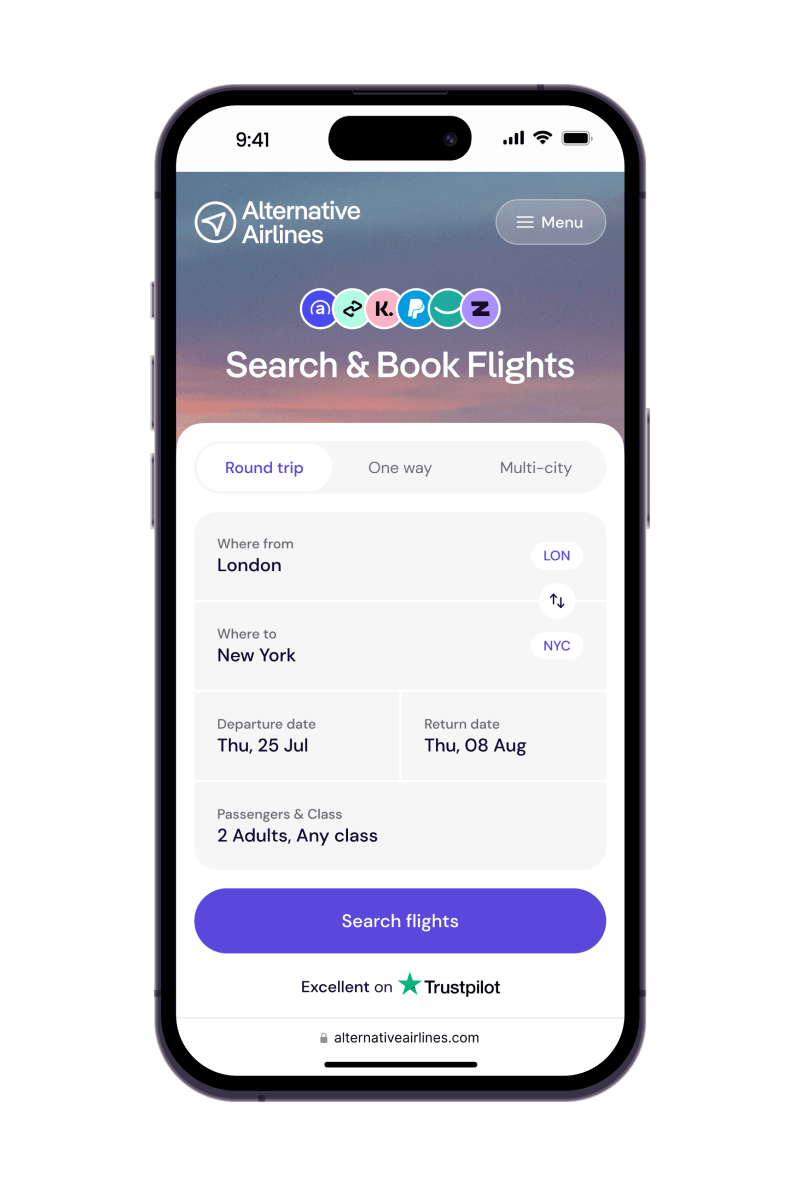 Polkadot for Flights FAQS
Can I use DOT to book flights?
What is the currency code for Polkadot?
Where can I book flights using DOT?