Buy flights with Nem
At this moment in time, we aren't currently offering Nem as a crypto payment choice. However, if you're looking to purcase your flights using other cryptocurrencies, you can do so through Alternative Airlines using Bitcoin, Ethereum, Dash, USDT, Litecoin, Ripple, UTK and CRO.
---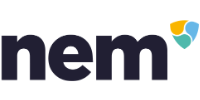 Buy Flights using NEM
Alternative Airlines is making it easier than ever to book your flights and pay using the cryptocurrency of your choice.
To begin, simply use the search form at the top of the page to begin searching for flights. You can choose from over 600 global airlines, including American Airlines, Delta Air Lines, Norwegian, British Airways, Emirates, and Qatar Airways, and Qantas. Then choose 'cryptocurrency' at checkout and select 'NEM' from the list.
Did you know? NEM is just one of the cryptocurrencies available through Alternative Airlines. Find out more about all our cryptocurrency options.
About NEM
NEM is a distributed crypto platform, developed in March 2015 by a Singapore-based non-profit organization called NEM.io Foundation. It was the first cryptocurrency after Bitcoin to build its code from scratch. NEM was developed by forking out from NXT — which is another popular blockchain-based crypto currency and payment network platform. NEM.io developed its own codebase, from which the new NEM platform developed — completely different from the original NXT network.
NEM stands for 'New Economy Movement' and is a technology platform which is working towards developing a smarter and more technologically-advanced blockchain. NEM is striving to a sustainable economy, with financial freedom for all.
What is XEM?
XEM is the cryptocurrency associated with the NEM network. Although merchants are yet to widely accept XEM as a currency in the same way they are for bitcoins, XEM is rapidly growing in popularity and value. Currently, NEM only supports one wallet, the Nano wallet.
---
Why use NEM?
There are many reasons which makes NEM unique, including its stability and versatile use. The platform calls itself the 'Smart Asset blockchain' — a nickname that refers to the platform's desire to meet the market's requirements. NEM seeks to be an efficient and low-cost way for individuals and developers to easily manage assets and data. By getting rid of coin mining, powerful systems and expensive hardware, the NEM platform simplifies cryptocurrency transactions, and makes them much faster and more efficient.
Some of the key benefits of using cryptocurrencies such as XEM include:
Fast transaction speeds
Low transaction costs
Ownership of your money