Buy Flights Using Loopring
We offer flights from over 600 airlines including international airlines like Emirates, British Airways, Qantas, Ethiopian Airlines, as well as many niche domestic carriers. You can pay for your flights using over 40 payment methods including cryptocurrencies like Loopring (LRC).

What is Loopring?
Loopring is a protocol built above the Ethereum as layer 2 blockchain, processing part of the Ethereum transactions, making the Ethereum speed quicker. Other than Ethereum, Avalanche and Solana are layer 1 blockchains which are independent.
Looprings offers the flexibility to trade other Ethereum tokens like USDC, AAVE and ETH at a lower cost. This is achieved by zkRollups, zero-knowledge proof, an efficient and low-cost way of processing transactions.
What is Loopring's Token?
The Loopring protocol is powered by the Loopring token, which is also known as LRC.
---
How to buy flights with Loopring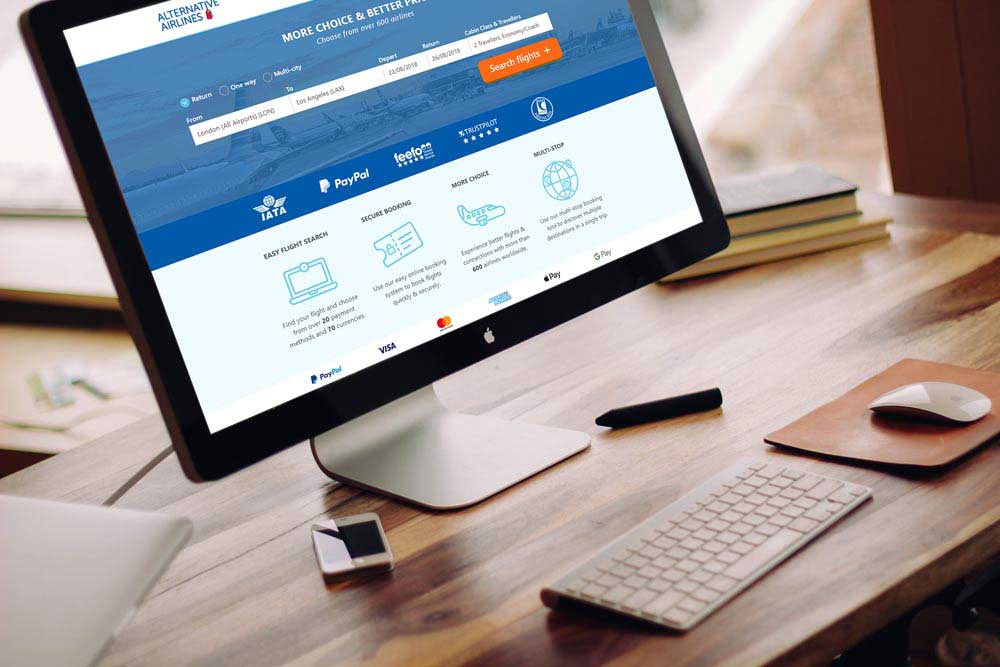 Follow the steps below to buy flights with Alternative Airlines using Loopring:
1

Using the search form at the top of the page would let you find your next flight

2

We'll show you all the flights available for your route

3

When you've chosen your flight(s), filled in the passenger details, you'll just need to select CoinGate as the payment method and use Loopring to pay.
---
Loopring & Flights
Did you know that you can pay for flights using Loopring (LRC) at Alternative Airlines? Not only that, it's available to all the flights available at Alternative Airlines. This include over 600 airlines and remotely any airports you wish to fly to. Whether this is in the USA, UK, Japan, China, Russia or Australia.
Why buy flights with Loopring?
Having a wide range of payment options for you to buy flights is very important. Whether it's a buy now pay later solution or cryptocurrencies like Loopring (LRC).
When you're ready to pay, simply select 'CoinGate' as the payment method and use Loopring to pay.
Built on Ethereum
Ethereum (ETH) is the world's second-largest cryptocurrency after Bitcoin (BTC).
Uses zkRollups
Loopring is low-cost and efficient protocol built as layer 2 of the Ethereum blockchain
---
Loopring and Flights
FAQs
How can I store the Loopring token?
As an ERC20 token, Loopring (LRC) can be stored in any Ethereum wallet.
How can I acquire Loopring?
You can only acquire Loopring (LRC) by buying it off the cryptocurrency exchanges.
Can I use Loopring to book flights?
Buying flights using Loopring (LRC) is simple. You just need to select the flights you wish to fly and select 'CoinGate' at checkout.
The Loopring token (LRC) can be used on any of the flights we offer.
What other cryptocurrencies can I use to book flights through CoinGate?
At Alternative Airlines, we offer 78 cryptocurrencies including Loopring, Bitcoin, Cardano, Ethereum, 0x Protocol Token, Fantom, Polygon and many more.