Buy Flights using Icon (ICON)

Search and book your flights through Alternative Airlines for a quick, simple and easy way to book flights with any airline and pay the way you want, including with cryptocurrency. Choose from our range of 70+ crypto options, including ICON (ICX). Use this guide to find out more about booking flights with ICX.
Icon (ICON) is a blockchain protocol for decentralized applications. It is on a mission to enable anyone to connect to any blockchain (including other cryptocurrencies) and share information, as well as make it possible for people and businesses to share their services in an easier and more transparent way. Icon is building a global decentralized network powered by cryptocurrencies.
---
How to buy flights with Icon (ICON)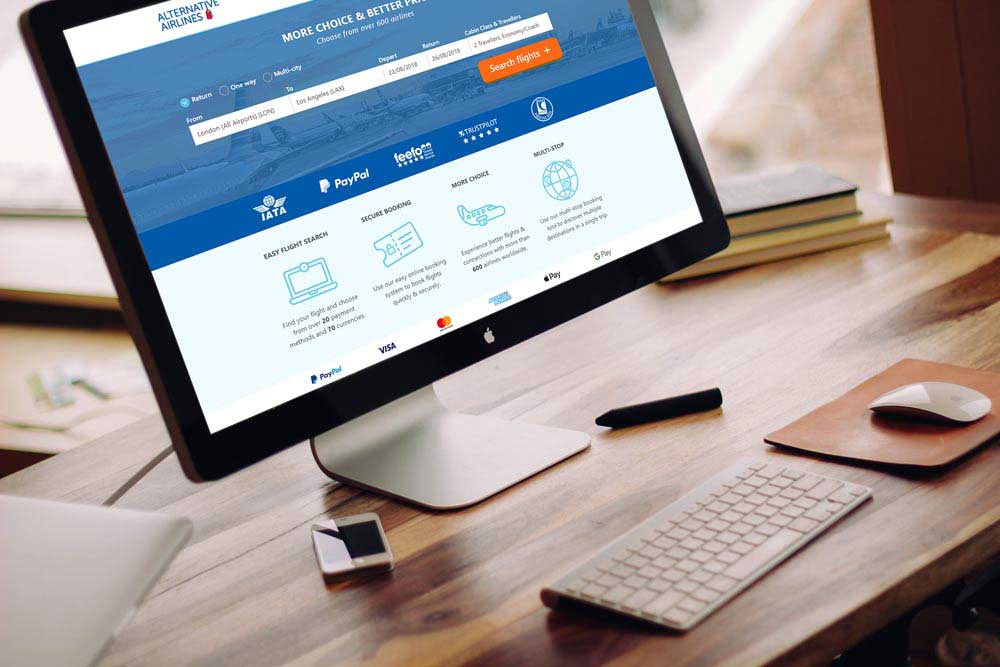 It's easy to book flights using ICON. Follow these 3 steps to get started:
1

Use the search form at the top of the page. Enter your departing and arriving airport, travel date(s), number of passengers travelling and your preferred cabin class. Then press 'search flights'.

2

We'll display all available flight options. Browse the options to find the right flights for you, then select.

3

Complete the passenger details page, including adding any extra services such as extra baggage or cancellation protection. At checkout, connect your crypto wallet with our cryptocurrency provider, Coingate. To use ICON, all you have to do is select ICX as your payment method.
---
Icon (ICON) and Flights
FAQs
Why should I use Icon?
ICON will appeal to developers looking to build applications on a public blockchain that offers the ability to handle a high number of transactions. For example, Icon technology is being used to secure medical records and to speed up claims and payments in the insurance industry.
Who founded Icon?
Icon was developed and founded in 2017 by the Icon Foundation, an organization based in South Korea. The official Icon blockchain launch happened in January 2018. In 2019, ICON released its own token standard (IRC16), which enables users to issue tokenized assets.
Icon's strategic positioning in the South Korea market may appeal to investors due to its advantage in gaining attention, traction and partnerships in that market.
What is the currency code for Icon?
The currency code for Icon is ICX.
Why should I use cryptocurrency to book flights?
Cryptocurrency is a safe, secure and convenient way to book flights, no matter where you are or where you plan on going. Crypto is also cost-effective, with fewer restrictions and no charges from third parties such as banks.
Discover more reasons in our blog: 10 reasons to book flights using cryptocurrency.
Where can I book flights using ICX?
You can use book flights using ICX through Alternative Airlines. We offer 70+ cryptocurrency options, including ICX. Some of our many other cryptocurrency options include: Bitcoin (BTC), Ethereum (ETH), Litecoin (LTC), Dash, Ripple (XRP), Digibyte (DGB), Tether (USDT), iExec and UTK, as well as many other cryptocurrency options. Use our search form at the top of the page to begin searching for flights.