Buy Flights using Harvest Finance (FARM)

Here at Alternative Airlines, we're innovators when it comes to ways to pay for flights. We offer a range of payment options, from Buy Now, Pay Later, e-wallets and even cryptocurrency. That's right, we offer 70+ cryptocurrency options, including Bitcoin, Ethereum and more.
As well as all major crypto options, we also offer more niche options, thanks to our partnership with Coinbase, XMoney (Utrust has rebranded to XMoney) and Crypto.com. Connect to your favourite crypto wallet and pay with your preferred coin when you book with Alternative Airlines. We offer 600+ global airlines, so no matter where you want to fly to, we can guarantee that you'll find the flights that you're after.
What is FARM?
FARM is an Ethereum token that powers Harvest Finance — a yield optimizer that moves funds around the decentralized finance (DeFi) ecosystem with the objective of generating the highest yields.
Use this guide to find out more about booking flights with your favourite Cryptocurrency.
---
How to buy flights with FARM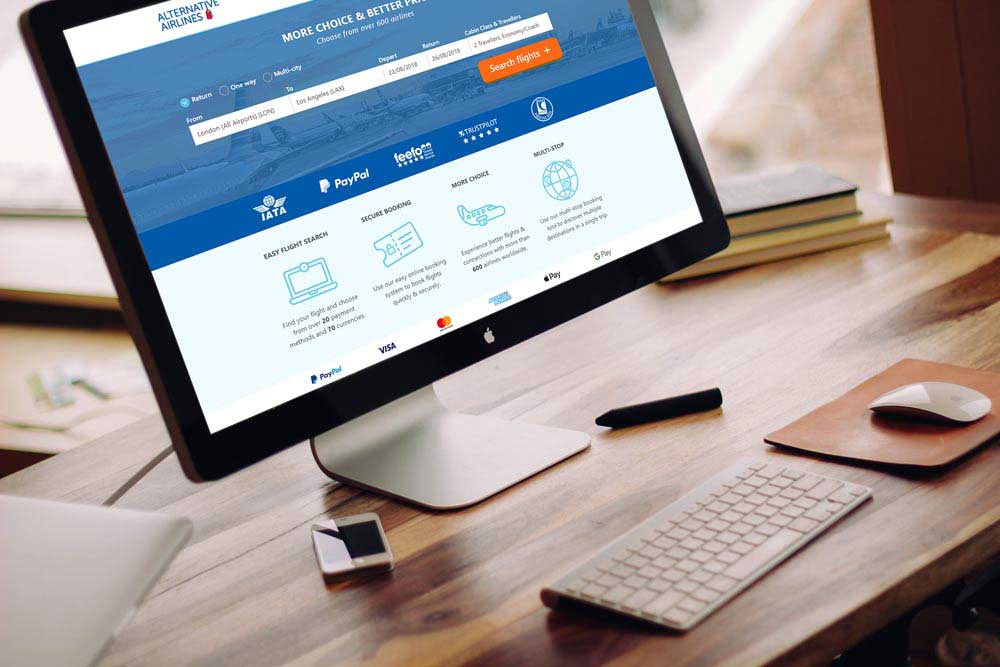 It's quick and easy to book flights and pay usisng your favourite crytocurrency with Alternative Airlines, simply follow the steps below. You can also visit our book flights with cryptocurreny page to find out more about which crypto options we currently have available.
1

Use the search form at the top of the page to begin searching for flights. Enter your departing and arriving airport, travel date(s), the number of passengers and your cabin class. Then click 'Search Flights'.

2

We'll then display all the flight options available for your search. Compare and select the flights that you want.

3

Complete the passenger details page and proceed to checkout. Choose the cryptocurreny that you'd like to use, or connect to your crypto wallet with our cryptocurrency partners, including Coingate, XMoney and Crypto.com.
---
FARM and Flights
FAQs
What is FARM crypto?
FARM is an Ethereum token that powers Harvest Finance. Harvest moves funds around the decentralized finance (DeFi) ecosystem in order to automatically generate the highest yields. FARM also optimizes yields using the latest farming techniques.
What is DeFi?
DeFi expands on the basic premise of Bitcoin. It uses emerging technology to build a new online financial system. Imagine an entirely decentralised alternative to Wall Street! DeFi aims to create more open, free and fair financial markets. DeFi is also decentralized, which means that anyone with an internet connection can access and benefit from it.
What are the benefits to Harvest Finance?
There are many benefits you gain when using Harvest Finance. Primarily, it simplifies DeFi investing and helps investors maximise returns.
Can I use FARM to buy flights?
Yes you can, with Alternative Airlines. We offer a wide choice of 70+ crypto options when booking flights. Book flights and pay in crypto with any of the 600+ global airlines that we ticket. Some of our crypto options include Bitcoin (BTC), Ethereum (ETH), Litecoin (LTC), Dash, and Ripple (XRP), as well as many other crypto currency options.