Buy Flights using Golem

Search and book flights using Golem through Alternative Airlines, along with 70+ other crypto options. Use the search form at the top of the page to begin.
Golem is a blockchain platform that uses the distributed cloud to make massive computing power available to the masses. The Golem Network is one of the most impressive dApps on the Ethereum blockchain
What is the Golem currency coin?
The currency code for the Golem coin is GLM.
---
How to buy flights with Golem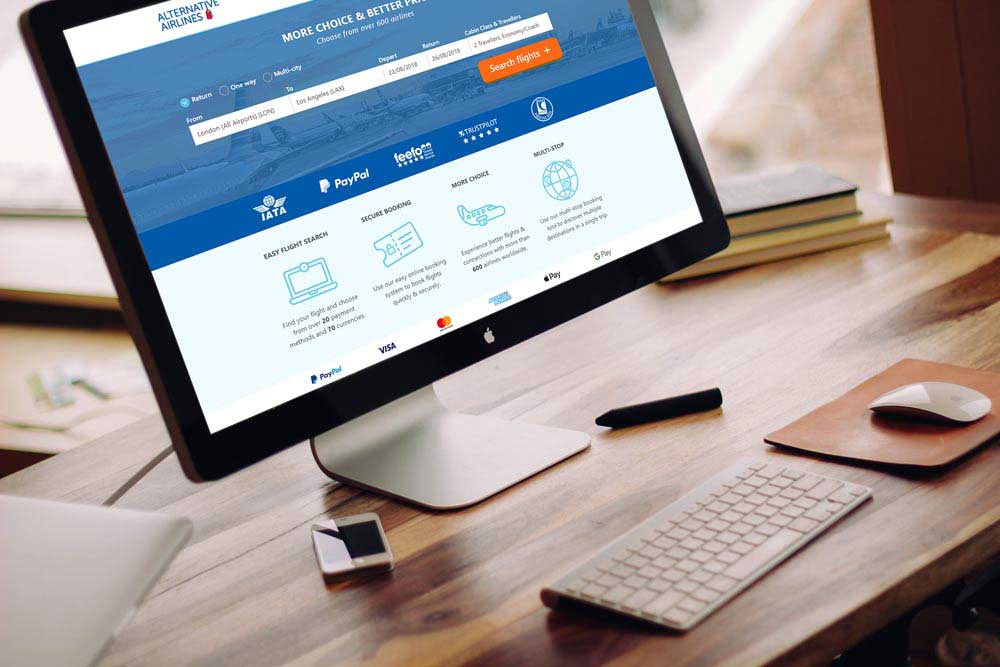 Follow these 3 easy steps to book your flights and pay using Golem.
1

Use the search form at the top of the page. Enter your departing and arriving airport, travel date(s), the number of passengers and your cabin class. Then hit 'search flights'.

2

We'll showcase all the flight options for your search. You can always change your dates of travel to compare alternative flights. Select the flights that you want.

3

Fill in the passenger details page, including adding any extras, such as extra baggage or cancellation protection to your booking. Continue to checkout and connect your crypto wallet with our cryptocurrency provider, Coingate. To use Golem, all you have to do is select Golem as your payment method.
---
Golem (GLM) and Flights
FAQs
How does Golem work?
Golem networks are awarded GNT, Golem's native cryptocurrency. Golem Network Token (GNT) is needed to pay for computations on the network and is the currency that drives our marketplace and is a new way of distributing redundant computing power to those who are in need of it.
Who created Golem?
Golem was founded in 2016 by Julian Zawistowski, Andrzej Regulski, Piotr Janiuk and Aleksandra Skrzypczak in Switzerland.
Can I book flights using Golem?
Yes, that's right, when you book through Alternative Airlines. At Alternative Airlines, we offer a wide range of over 70+ cryptocurrency options, including Golem. Some of our other popular cryptocurrency options include Bitcoin (BTC), Ethereum (ETH), Litecoin (LTC), Dash, Ripple (XRP) and Zilliqa (ZIL). We also offer a number of other cryptocurrency options, including Golem. You can use our search bar at the top of the page and start searching for flights to checkout using cryptocurrency now!
Discover all our cryptocurrency options