Buy Flights using Elrond eGold (EGLD)

Search and book flights using Elrond eGold (EGLD) with Alternative Airlines. We make it simple and easy to buy flights with any airline while paying the way you want. Select from our range of cryptocurrency options, including EGLD. Discover our guide to find out more about how to book flights using EGLD.
What is the Elrond Network?
Launched in July 2020, the Elrond blockchain network is designed to provide decentralisation, security, and scalability. The network calls itself an internet-scale blockchain, meaning it's built to handle fast-speed transactions as opposed to other blockchain networks.
Elrond blockchain claims to handle 15,000 transactions per second (TPS) compares to the Bitcoin network which can handle an average of 7 (TPS). The network also offers high security, advanced sharding tech, validator network structure, and the native Elrond coin eGold (EGLD).
What is the Elrond eGold?
The eGLD coin is designed for use with Elrond's Maiar Wallet, which enables users to send almost instant transactions over the Elrond Network. The eGLD cryptocurrency is needed to access the features on the Elrond network.
What is the currency code for Elrond eGold?
The currency code for Elrond eGold is EGLD.
---
How to buy flights with Elrond eGold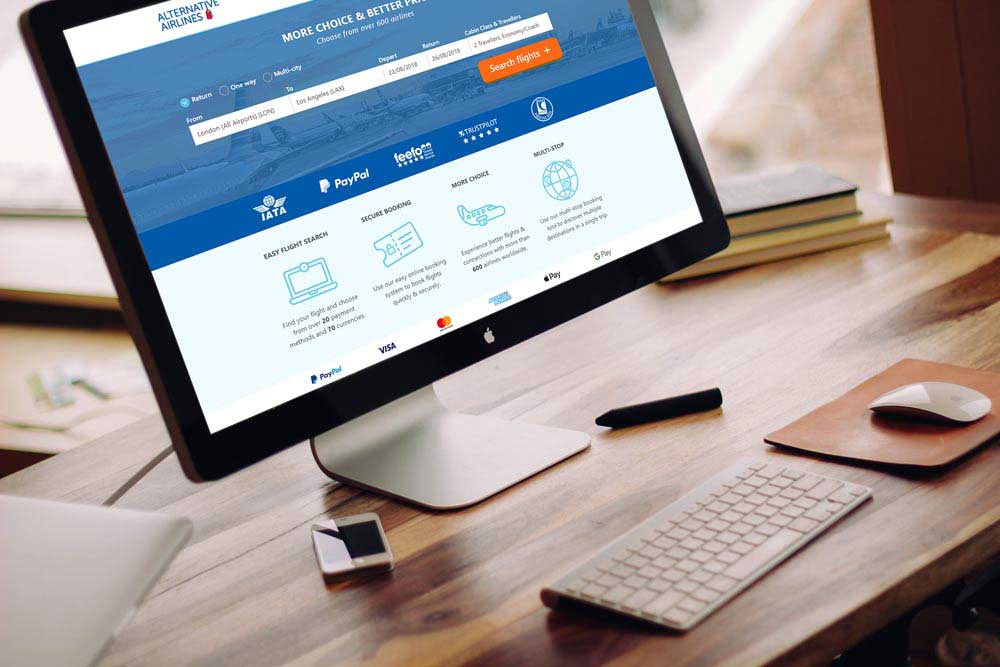 It's remarkably easy to book flights using Elrond eGold. All you need to do is to follow these 3 simple steps below and you can book your flights and pay using EGLD in minutes.
1

Start by using the search form at the top of the page by inputting the following information: your departing and arriving airport, travel date(s), number of passengers travelling and your preferred cabin class. Once you've completed the fields, hit 'search flights'.

2

We'll then showcase all the available flight options. You can change your travel dates to view alternative flights and select your preferred flight.

3

Complete the passenger details page, such as adding any extra services such as extra baggage or cancellation protection. At checkout, you can then connect your crypto wallet with our cryptocurrency provider, Coingate. To use Elrond eGold, all you have to do is select EGLD as your payment method.
---
Elrond eGold & Flights
Elrond has over 1.2 million users. It is used as part of the platform governance mechanism, for staking and validator rewards, and as payment for transactions and smart contracts. And there are lots of reasons why Elrond continues to grow and attract users from around the world.
The core mission of Elrond is simple, it showcases itself as an easy-to-use blockchain platform that is highly scalable, fast, and secure.
Did you know that there is a lot more than you can do with eGLD including booking flights? You heard it right. Through Alternative Airline, you can search and book flights with any of the 600+ airlines that we ticket and checkout using the cryptocurrency of your choice, including EGLD.
---
Elrond eGold and Flights
FAQs
What is Elrond eGold?
Elrond eGold is based in Malta and is the company behind this recent blockchain network offering decentralisation, security, and scalability.
EGLD was launched in July 2020. It is the cryptocurrency used to access features on the Elrond network.
Can I use EGLD to book flights?
Yes, you can. You can book your flights and pay using EGLD through Alternative Airlines. We offer over 600 international airlines as well as lots of payment plan options, including cryptocurrency. You can choose to pay using your favoured cryptocurrency option, from our list of over 70 cryptocurrencies that we offer. Thanks to our partnership with Coingate, you can connect to your crypto wallet to pay using EGLD.
Where can I book flights using Elrond eGold?
Alternative Airlines offers you all major cryptocurrencies, as well as many more niche options including EGLD. Some of our many other cryptocurrency options include Bitcoin (BTC), Ethereum (ETH), Litecoin (LTC), Dash, Ripple (XRP), Digibyte (DGB), Tether (USDT), UTK, CRO, Compound (COMP), Enjin Coin (ENJ) and Filecoin (FIL) as well as many other cryptocurrency options.