Buy Flights using district0x (DNT)

Search and book flights using district0x with Alternative Airlines. We make it easy to book flights with any airline, while paying the way you want. Choose from our range of cryptocurrency options, including with DNT. Use this guide to find out more about how to book flights using DNT.
What is District0x?
The district0x network is a platform of decentralized marketplaces and communities known as 'Districts'. The goal of district0x to create a self sustaining ecosystem that can thrive without the need for a central governing authority. District0x wants to solve some of the issues and inefficiencies that can be found with distributed community marketplaces. It provides tools to better align incentives and decision making among the actual market participants themselves.
Some examples of marketplaces built on District0x include Ethlance, a job market for job seekers and freelancers, and Meme Factory, which is a marketplace for rare digital assets, otherwise known as non-fungible tokens (NFTs).
What is DNT?
DNT is an Etherium-based cryptocurrency. DNT was created to facilitate participation within the district0x network, and enable governance by the community. Citizens can use DNT to freely join and contribute to any district, as well as participate in decision-making.
---
How to buy flights with district0x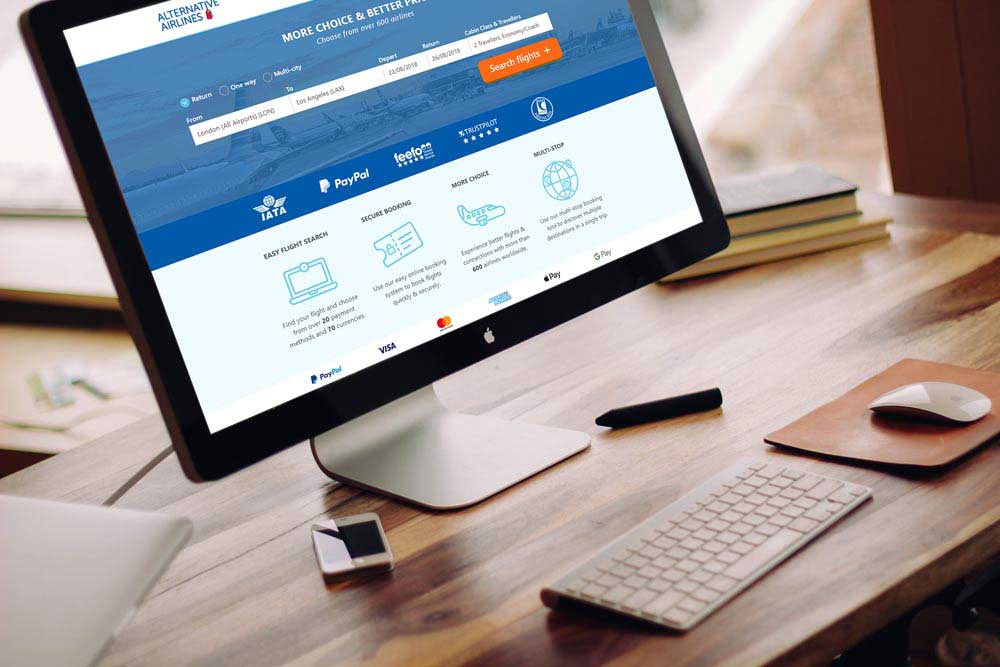 Simply follow these steps to below to book flights using district0x.
1

Firstly, use the search form at the top of the page. Enter the following details: your departing and arriving airport, travel date(s), number of passengers travelling and your preferred cabin class. Then press 'search flights'.

2

We'll display all the available flight options. You can change your travel dates to view alternative flights. Find and select the flights you want.

3

Complete the passenger details page, including adding any additional services such as extra baggage or cancellation protection. At checkout, connect your crypto wallet with our cryptocurrency provider, Coingate. To use district0x, all you have to do is select DNT as your payment method.
---
district0x and Flights
FAQs
Should I use district0x?
There are lots of reasons why district0x is popular and continues to grow. It may appeal to entrepreneurs or developers looking to launch a marketplace that is controlled by the communal network, rather than a central authority, or those looking to build a marketplace using a user-friendly interface. Built on Etherium, one of the most established networks, district0x continues to grow and attract new users.
What does 'district0x' mean?
The name 'district0x' is derived from 2 things. 'District' refers to the 'districts', or the 'marketplaces/communities' that serve as building blocks of the network. 'Ox' honours the Ethereum network on which it is built.
What is a district0x 'district'?
Districts are community marketplaces. To create a new marketplace or community, developers enter the 'District Creation Platform'. This is a user-friendly interface, which helps you to design, build and deploy districts.
Who created district0x?
District0x was founded in January 2017. It was developed by co-founders Joe Urgo and Matus Lestan. They also created Ethlance, a job marketplace built on the Ethereum blockchain.
What is the currency code for district0x?
DNT is the currency code for the district0x DNT token.
Can I use DNT to book flights?
Here at Alternative Airlines, we offer lots of payment options when booking flights. As well as a range of buy now, pay later and bank transfer options, this also includes over 70 cryptocurrency options, including DNT. There are lots of reasons to book flights using cryptocurrency. As well as ensuring anonymity, it's one of the safest and most secure methods for making digital transactions.
Find out more about booking flights with cryptocurrency.