Buy Flights using Decred (DCR)

You can search and book flights using Decred with Alternative Airlines. We offer lots of ways to pay, from 'Buy Now, Pay Later' payment plans and bank transfer options to a wide range of cryptocurrency options. Use this guide to learn how you can use Decred to book your flights.
What is Decred?
Decred was one of the earliest cryptocurrencies. It's based on Bitcoin's code, and therefore offers similar features, but was modified to try and further encourage user participation. Decred strives to empower and reward token holders who contribute changes to its network. Decred appeals to many crypto enthusiasts looking for an alternative to Bitcoin because of its innovative governance structure.
What is DCR?
DCR is the cryptocurrency code for Decred. DCR plays a vital role in maintaining the Decred network. DCR can be held, sent and received within the network.The tokens can also be staked to vote on future project developments and to participate in the Decred consensus process.
---
How to buy flights with Decred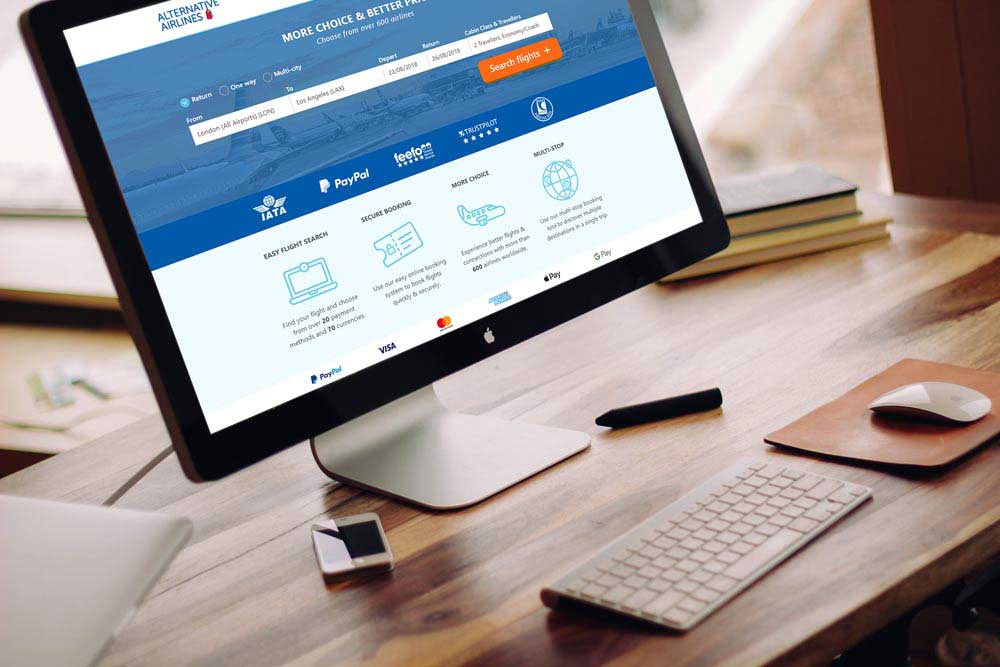 Follow these simple steps to book your flights and pay using Decred.
1

Use the search form at the top of the page to begin searching for flights. Enter the following details: your departing and arriving airport, travel date(s), number of passengers travelling and your preferred cabin class. Then, press 'search flights'.

2

We'll display all the available flights. You can also alter your travel dates or apply one of our search filters to compare alternative flight options. Complete the passenger details page and proceed to checkout.

3

At checkout, you can connect your crypto wallet with our cryptocurrency provider, Coingate. To use Decred, simply select DCR.
---
Decred & Flights
Here at Alternative Airlines, we offer a range of cryptocurrency options. You can search and book flights with over 600 global airlines, flying to destinations around the world, then checkout using the cryptocurrency of your choice. Thanks to our partnership with Coingate, you can connect to your crypto wallet to pay for your flights using DCR.
Why use Decred to book flights?
Built on Bitcoin
Based on Bitcoin's code, Decred is one of earliest cryptocurrencies. Because of this, it continues to attract investors from around the world. If you're looking for a stable but innovative cryptocurrency, Decred could be for you.
It's Secure
Decred uses an innovative system that layers security. Because no matter where you're booking your flights, nor where you want to fly to, you want absolute reassurance that your transaction is as safe and secure as possible. Through Alternative Airlines and Decred, you can be confident that this is the case.
It's Decentralized
Decred is a sustainable and self-funded decentralised and autonomous organisation. Stakeholders vote on changes to the protocol. It's built-in governance systems empower its community with formal rights to contribute to decision making.
---
Decred and Flights
FAQs
Who created Decred?
Decred was created in 2013, by pseudonymous developers tacotime and _ingsoc. The project was introduced to an open-source development firm called Company 0 (C0) in 2014, who helped launch its mainnet in 2016. Decred was created to help some of the problems associated with Bitcoin, including scalability.
Looking to book flights using BTC? Find out more about booking flights with Bitcoin.
What is the currency code for Decred?
The currency code for Decred is DCR.
Where can I book flights using DCR?
Here at Alternative Airlines, we offer all major Cryptocurrencies, as well as many smaller and more nice options. Some of our cryptocurrency options include: Bitcoin (BTC), Ethereum (ETH), Litecoin (LTC), Dash, Ripple (XRP), Digibyte (DGB), Tether (USDT), UTK, and CRO.
Thanks to our cryptocurrency provider Coingate, we also offer: Basic Attention Token (BAT), and Aragon and Algorand and Bitcoin Cash, as well as many other cryptocurrency options.