Buy Flights using Chiliz (CHZ)
We accept more than just Visa, AMEX and Klarna, we even accept crypto! At Alternative Airlines we make it easy and flexible to book and pay for your flights with a range of currencies and payment platforms. Use one of our pay in full, 'buy now, pay later' or crypto. This guide will explain how you can use Chiliz to book your flights. . Visit our crypto page for more details.
What is Chiliz?
Chiliz (CHZ) is an Ethereum token that is used for football fans to show support to their teams by sending tokens. The crypto allows for its users to gain rewards and promotions as well as influence their teams through popular voting via the blockchain.
What is the currency code for Chiliz?
The currency code for Chiliz is CHZ.
---
How to buy flights with Chiliz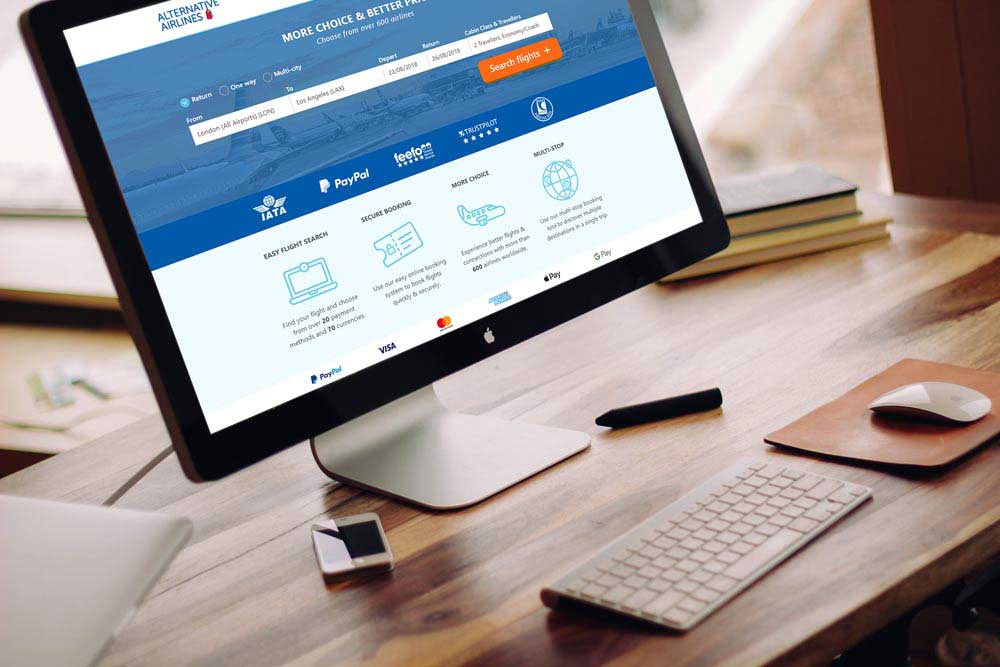 It has never been easier to book and pay for flights using crypto. Follow the guide below to book your flights today:
1

Use the flight search tool at the top of the page and tell us where you are flying from and where you are travelling to. As well as whos going, when and which travel class then hit search.

2

All available flights will be shown. But don't worry, you can easily filter these by time, airline, price and more so you can find the flights best for your plans.

3

Now you have selected your flights fill out the passenger details and add any additional services. At checkout select the cryptocurrency option and select the crypto you want to use.
---
Chiliz & Flights
Alternative Airlines tickets over 600 global airlines, flying a wide range of destinations internationally. Regardless of the airline booked you can still buy these tickets with your preferred payment method. Make use of our 40+ payment methods with our buy now, pay later, pay in full, bank transfer, or use crypto. Connect your crypto wallet with our crypto provider Coingate to buy flights today.
Why use Chiliz?
Chiliz is a cryptocurrency method designed for blockchain products and services. The currency is aimed for sports fan engagement and entertainment events as well as an alternative payment platform for mainstream products. The currency allows entertainment and sports teams to engage with their fans while monetizing this. We also accept Bitcoin (BTC), Ethereum (ETH), Litecoin (LTC), Dash, Ripple (XRP), Digibyte (DGB), Tether (USDT), UTK, CRO, Basic Attention Token (BAT), Aragon and Algorand as well as Chiliz.
What's the currency code for Chiliz?
The currency code for Chiliz is CHZ.
Can I use CHZ to book flights?
Unfortunately, at this moment we don't currently support CHZ when paying for flights on Alternative Airlines. But don't worry! We support a whole range of other cryptocurrencies including Bitcoin (BTC), Ethereum (ETH), Litecoin (LTC), Dash, Ripple (XRP), Digibyte (DGB), Tether (USDT), UTK, CRO, Basic Attention Token (BAT), Aragon, Algorand and Bitcoin Diamond