Buy Flights using Bitcoin Diamond (BCD)
Looking to book flights using Bitcoin Cash? You've come to the right place. Alternative Airlines makes easy to search and book flights with the airline of your choice, while paying the way you want. Choose from 'buy now, pay later' payment plans and bank transfer options, as well as our range of cryptocurrency options. This guide will explain how you can use Bitcoin Cash to book your flights.

What is Bitcoin Diamond?
Bitcoin Diamond was created in 2007 and is a fork of Bitcoin. It was developed with the aim of offering faster transaction times, lower fees and more inclusive mining. Bitcoin Diamond is striving to make financial exchange faster and easier for everyone.
What is the currency code for Bitcoin Diamond?
BCD is the currency code for Bitcoin Diamond.
---
How to buy flights with Bitcoin Diamond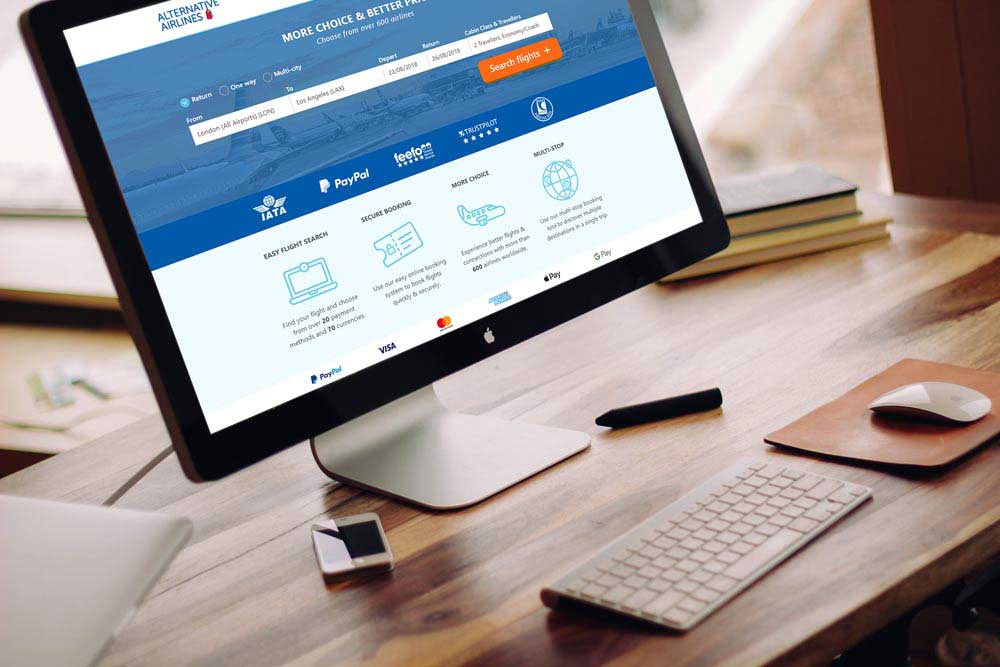 Booking flights using Bitcoin Diamnond is as easy as 1, 2, 3. Follow these simple steps to get started:
1

Firstly, complete the search form at the top of the page. Enter the following details: your departing and arriving airport, travel date(s), number of passengers travelling and your preferred cabin class. Press 'search flights'.

2

We'll show you all the flights available for the route and dates that you've selected. If you'd like, you can alter your travel dates or other details to view alternative flights. Find and select your flights.

3

Complete the passenger details page, including adding any additional services such as extra baggage or cancellation protection. At checkout, you can connect your crypto wallet with our cryptocurrency provider, Coingate. To use Bitcoin Diamond, simply select BCD at checkout.
---
Bitcoin Diamond & Flights
Here at Alternative Airlines, we offer over 600 global airlines, flying to destinations around the world. No matter which airline you book to fly with, you can checkout using your preferred payment option. You can book now and pay later with one of our payment plan options, pay via bank transfer, or using one of our cryptocurrency options. Connect your crypto wallet through Coingate, our cryptocurrency provider.
Why use Bitcoin Diamond?
Bitcoin Diamond is a fork of the Bitcoin blockchain, which is the most widely-used and most secure cryptocurrency in the world. There are numerous reasons why an increasing number of people are investing in and using Bitcoin Diamond. Here are the top reasons to book your flights using Bitcoin Diamond:
Better than a Credit Card or Fiat Currency
Bitcoin Diamond offers lower transaction fees than any credit card, as well as better exchange rates than any government backed fiat currency. Transactions and confirmations and faster.
Book flights securely, from anywhere in the world
Bitcoin Diamond is a global currency and you can use it to make purchases online from anywhere in the world. International exchange costs less than a penny per transaction, far cheaper compared to the much higher fees that is usually charged for fiat currencies.
It's quick and easy
Use our flight search and checkout with Bitcoin Diamond in minutes. Alternative Airlines makes booking flights using Bitcoin Diamond quick, simple and easy.
Safe and secure
Bitcoin is stable and provides users with anonymity. Trust in the world's most robust blockchain technology. No matter where you are or where you're looking to fly to, book your flights in confidence
---
Bitcoin Diamond and Flights
FAQs
Is Bitcoin Diamond a competitor of Bitcoin?
Bitcoin Diamond is a fork of the Bitcoin blockchain with upgraded technology; it is not a competitor. Bitcoin Diamond was created by Bitcoin miners named 'Team Evey' and 'Team 007'. They believed that Bitcoin was failing to deliver what was promised as the original vision of Satoshi Nakamoto, the founder of Bitcoin. They felt that more could be done to offer fast and affordable transactions, privacy protection and greater accessibility. While Bitcoin Diamond shares the same goal as Bitcoin, Bitcoin Diamond has some operational differences.
What is a fork?
A fork refers to a change or upgrade to the open-source software behind a blockchain. When a fork happens, both assets will share a transaction history, common code base and more. But one will follow the old rules and the other will follow a new set of rules.
What's the currency code for Bitcoin Diamond?
The currency code for Bitcoin Diamond is BCD.
Can I use BCH to book flights?
Absolutely. When you book through Alternative Airlines. We offer over 600 global airlines. Search for flights with all major carriers, as well as many small regional airlines, then checkout using the cryptocurrency of your choice. Thanks to our partnership with Coingate, you can connect to your crypto wallet to pay using BCD.
Where can I book flights using Cryptocurrency?
We offer all major Cryptocurrencies, as well as many smaller and more nice options. Our cryptocurrency options include: Bitcoin (BTC), Ethereum (ETH), Litecoin (LTC), Dash, Ripple (XRP), Digibyte (DGB), Tether (USDT), UTK, and CRO.
Thanks to our cryptocurrency provider Coingate, we also offer: Basic Attention Token (BAT), and Aragon and Algorand and Bitcoin Diamond, as well as many other cryptocurrency options.