Buy Flights using Augur
Alternative Airlines offers a quick and easy way to search and book flights with over 600 global airlines. What's more, we offer the choice of over 40 payment options, ranging from 'Buy Now, Pay Later' to bank transfers and even cryptocurreny. This guide explains how you can use book your flights REP.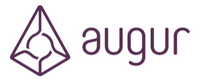 What is Augur?
Augur is a decentralized prediction market platform. Augur was launched in 2014 and was one of the first major platforms built on the Ethereum blockchain.
Augur is, essentially, a decentralized take on gambling — created from the concept of monetizing correct predictions. Crypto users can speculate and predict the outcome of any future event, such as an election or the World Cup winner, and those who predict correctly win money. The smaller the likelihood of an event occurring, the bigger the reward will be. Augur's advanced prediction model means that it can generate real-time predictive data, which are often more accurate than the predictions of leading experts.
---
How to buy flights with Augur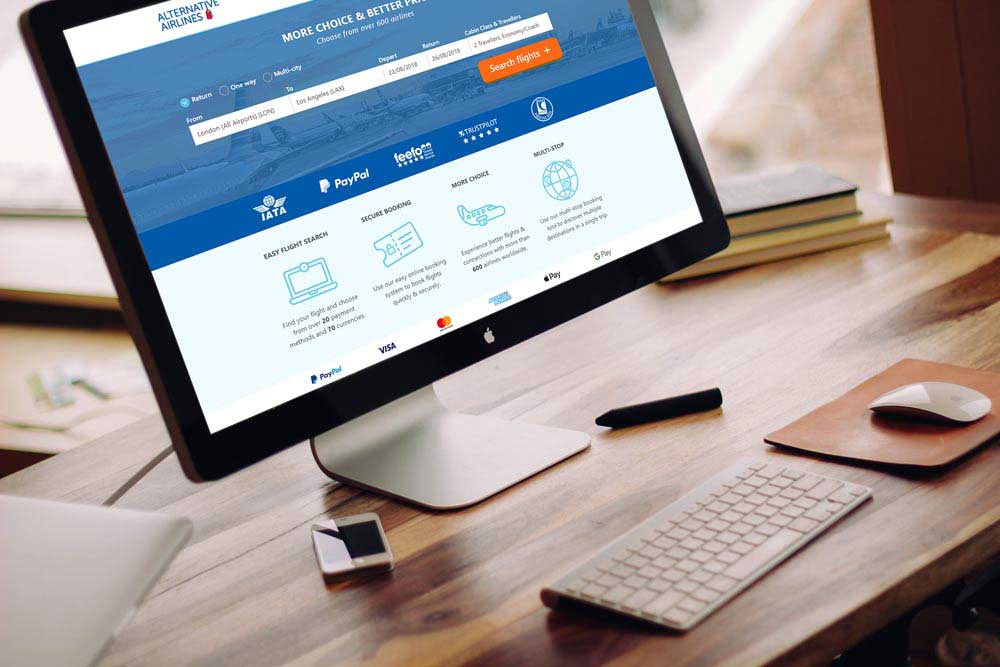 Follow the steps below to book flights through Alternative Airlines and checkout using Augur. It's quick and easy — you can book your flights in minutes.
1

Firstly, you need to complete the search form at the top of the page. Enter your departing and arriving airport, travel date(s), number of passengers travelling and your preferred cabin class.

2

Once you hit 'search', we'll display all the flights available for the route and dates that you've selected. Browse through the options to find the flights that meet your requirments.

3

After you've chosen your flights, enter your traveller(s) details. Then select your chosen cryptocurrency option at checkout.
---
Augur & Flights
Looking for a wide choice of both airlines and payment options? You've come to the right place! We offer over 600 global airlines, flying to destinations around the world. Book flights with all major airlines, as well as smaller regional carriers. Then, you can checkout using your preferred payment option, including our wide range of cryptocurrency options. Connect your crypto wallet through Coingate, our cryptocurrency provider.
Why use Augur to book flights?
Because it is one of the oldest Ethereum projects, Augur has a solid reputation. Vitalik Buterin, one of the founders of Ethereum, is also advisor to the Augur team — giving the platform strong notability within the cryptocurrency market. Here are some of the key strengths of Augur:
Decentralization
Because Augur is decentralized, it does not belong to anyone. No central authority holds control. Augur is a free, public and open source software. ​​
Built on Etherium
It is built on Etherium (ETH). Ethereum is the 2nd biggest cryptocurrency in the world, after Bitcoin. BAT is growing and has been forecasted to have a very promising future ahead.
---
Augur and Flights
FAQs
How does Augur work?
Augur is a protocol for cryptocurrency users to create their own prediction markets. Unlike exchanges where assets are traded, prediction markets let users bet on the outcome of future events. Augur allows users to create a prediction market on any topic. Users trade on an event's outcome by buying and selling the 'shares' of an outcome and its value, without reliance on an intermediary.
What is the token of Augur?
REP is the native cryptocurrency of Augur. Users don't need REP to trade (ETH is used for that) but to create a market, you'll need both some REP and ETH.
Who owns Augur?
Augur was founded in 2014 by Jack Peterson and Joey Krug, who shared a vision to shift away from traditional centralized prediction markets. The Augur protocol is supported by Forecast Foundation, a group of developers who contribute to the maintenance and development of the protocol. Because it is decentralized, the Forecast Foundation supports the protocol but does not own or control it. Following crowdfunding in 2015, the project was launched in July 2018.
Can I use Argur to book flights?
Yes. If you book your flights through Alternative Airlines, you can use Argur as your payment method. Checkout using the cryptocurrency of your choice, including Argur thanks to our partnership with Coingate. We offer a range of cryptocurrency options, including Bitcoin (BTC), Ethereum (ETH), Litecoin (LTC), Dash, Ripple (XRP), Digibyte (DGB), Tether (USDT), UTK, CRO. Use the search form at the top of the page to begin your search.
What other cryptocurrencies can I use to book flights through Coingate?
When you book flights through Alternative Airlines, you can connect to your crypto wallet thanks to our cryptocurrency provider, Coingate. Other cryptocurrency options available through Coingate include Basic Attention Token (BAT), and Aragon, Bancor Network Token and Algorand.