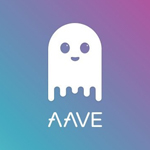 ---
Buy Flights Using Aave
Buy flights using Aave at Alternative Airlines. Find flights to anywhere in the world with a choice of over 600 airlines and pay using Aave by selecting cryptocurrency and Aave at checkout.
Buying flights using Aave at Alternative Airlines is easy! Once you've selected Aave at checkout, you'll just need to connect your crypto wallet with our cryptocurrency provider, Coingate and you can make your purchase right away.
At Alternative Airlines, you can buy flights and pay with Aave when you're converting from many different currencies across the world. Once you've searched for flights, use our currency converter to choose from over 160 different currencies.
---
About Aave
Aave is a cryptocurrency that launched in 2017. It's a decentralized finance (DeFi) protocol that allows its token holders to anonymously lend, borrow and spend.
---
Why use Aave to buy flights?
Built on Ethereum
Aave is built on Ethereum's decentralized network. Ethereum (ETH) is the 2nd biggest cryptocurrency in the world after Bitcoin. ETH's decentralized application project is used in loads of different industries, making Aave a cryptocurrency with promise and a potentially bright future.
Autonomous
Because Aave is built on Ethereum's decentralized platform, transactions are among the most autonomous in the world.
Voting shares
Each person that holds Aave tokens are given stakeholder-like voting shares in the companies future. This means that token holders will have a say in the future of Aave and in key decisions going forward.
---
FAQs
Can I use Aave to travel?
There aren't many places that accept Aave as a payment method and it's extremely unlikely that you'll be able to use it on your travels and in person. However, you can use Aave to buy flights online at Alternative Airlines.
Can I use AAVE to buy flights?
Yes, Aave is available to use to buy flights on any of the 650+ airlines that we offer on our site. To buy your flights with Aave, select 'cryptocurrency' at checkout, choose Aave and connect your crypto wallet to pay. It's as simple as that!
What's the currency code for Aave?
The currency code for Aave is AAVE.
Alternatives to Aave
Aave isn't the only cryptocurrency that you can use to pay for your flights with at Alternative Airlines. In fact, you can buy flights with over 50 different cryptocurrencies. Visit our page on buying flights with cryptocurrency to see them all, or run a flight search on our site and choose 'cryptocurrency' at checkout to see all the options.