Alternatives to New Orleans Mardi Gras
Mobile, Alabama
About: Surprisingly, New Orleans is not the birthplace of Mardi Gras. Instead the oldest annual Mardi Gras carnival is home to Mobile in Alabama. It was first started in 1703, back when Alabama was the capital of Louisiana. Although it may seem old and traditional, this carnival is now well-known for its modern and current traditions, such as parades and floats. Some societies that participate in the Mardi Gras celebrations even throw secret and exclusive balls and dances where people wear evening gowns and suits. If this seems like the kind of Mardi Gras celebrations right for you, use the following information to get you to Mobile.
Closest Airport: Mobile Regional Airport (MOB)
Airlines that fly there: Delta Air Lines, Delta Connection, United Express, American Eagle and ViaAir.
Top Tip: If you require Mardi Gras flights for 2023, it is important to note that currently, all routes from Mobile Regional Airport are domestic. If you require Mardi Gras flights for 2023 and are visiting from across the Atlantic you may require a transatlantic flight and then a connecting flight to Mobile Regional Airport. Just enter your search into our flight search bar above to see available connecting flights and routes.
San Diego, California
About: San Diego's Mardi Gras celebrations are every bit as traditional as New Orleans, with purple, gold and green costumes, along with the typical beignets, caipirinhas and beads and other festivities. Voted as one of the top 10 Mardi Gras event in the World, San Diego's Gaslamp Quarter Mardi Gras Carnival of Color is a must-see.
Closest Airport: San Diego International Airport (SAN)
Airlines that fly there: Alaska Airlines, Southwest Airlines, American Airlines, JetBlue Airways and Spirit Airlines.
Venice, Italy
About: The Carnival of Venice, or Carnivale di Venezia, is the Venetian version of Mardi Gras is famous for elaborate masks, which have always played an important part in the venetian carnival and the idea of masquerade balls which are frequented during this carnival period. This Italian Mardi Gras celebration is perfect for those who want a traditional, cultured and sophisticated Italian festival.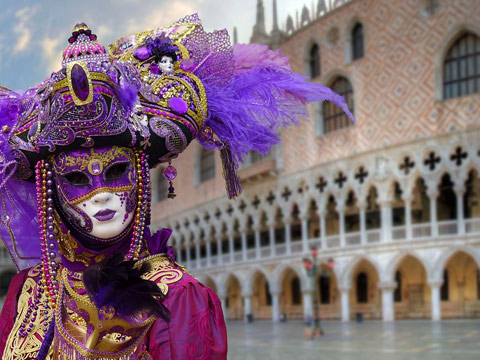 Closest Airport: Venice Marco Polo Airport (VCE)
Airlines that fly there: easyJet, Volotea, Alitalia, Eurowings, Ural Airlines and Air France
Sydney, Australia
About: The Sydney Gay and Lesbian Mardi Gras festival, known locally as Mardi Gras, is a yearly parade, festival and party. This version of Mardi Gras combines the usual festivities with a celebration of everything LGBTQ. Although every year includes Pride's rainbow colours, along with Mardi Gras' costumes and floats, each year there is a theme or relevant political message presented across the festival, for example 2011's theme was surrounding marriage equality. This Mardi Gras festival is one of the largest in the world, and is attended by hundreds of thousands of people, not only from Australia but also overseas visitors.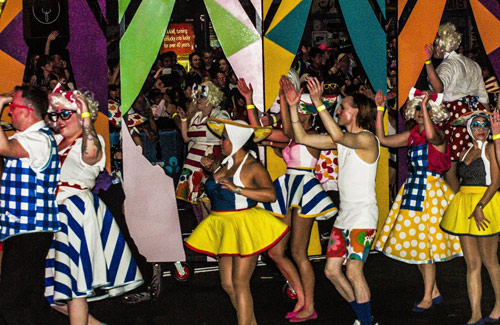 Photo Attribution: Hasitha Tudugalle
Closest Airport: Sydney Kingsford Smith Airport. This airport is featured on our best airports for shopping blog, so be sure to get there early to give you plenty of time to explore the airport!
Airlines that fly there: Qantas, Virgin Australia, China Eastern Airlines, Air New Zealand and Jetstar Airways
Rio de Janeiro, Brazil
About: Rio de Janeiro's Carnival is known all over the world, but not many people know that it was originally a Mardi Gras festival as it is held during the same period before Lent. The word Carnival actually originates from the Mardi Gras idea of fasting without meat during lent, with the word 'carnelevare' translating 'removing meat'. Rio's Carnival is so large that Carnival is actually a national holiday! Sway away from some typical New Orleans' traditions, and towards the Brazilian traditions of Samba and Frevo music. Why not celebrate Mardi Gras with the carnival experts and head to Rio for a party you'll never forget! Or perhaps you'd like to experience a similar Brazillian carnival at Salvador da Bahia. Read more about this cheaper alternative in our Locals Guide Blog.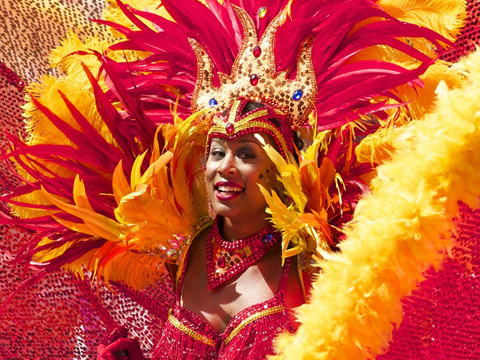 Closest Airport: Rio de Janeiro–Galeão International Airport
Airlines that fly there: GOL Airlines, LATAM Brazil, Avianca Brasil and Aerolineas Argentinas.
Binche, Belgium
About: The Carnival of the Binche is a 4 day celebration held in the Belgian town of Binche. It celebrates its pinnacle day on Mardi Gras, which is known as the Mardi Gras festival. The history of the carnival dates back to the 14th century, and has since been awarded a 'Masterpiece of the Oral and Intangible Heritage of Humanity' by UNESCO'. This carnival has a different feel to it than that of New Orleans or Rio as it is much more historical. Instead of a variety of costume, in Binche, clown-like performers called Gilles wear vibrant dress wax masks and wooden footwear.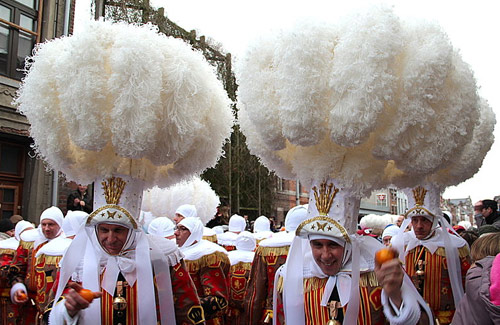 Photo Attribution: Jean-Pol GRANDMONT
Closest Airport: Brussels South Charleroi Airport
Airlines that fly there: Air Belgium, Belavia, Pegasus Airlines, Wizz Air and Ryanair.
Southern Regions, Netherlands
About: The Carnival in the Netherlands, also called vastenavond, is The Netherlands version of Mardi Gras festival. This festival specialises in ridding themselves of social norms and role-reversal, with people often dressing up as clowns, objects, animals, other genders and fairytale characters, without being judged by other people. To further the discarding of social norms, these costumes are often designed to be politically incorrect, taboo-breaking and critical, insulting or self-mocking. It is mainly southern parts of the Netherlands who participate in this carnival, where there are more Catholic origins who celebrate Lent. You'll be sure to find carnival celebrated around the provinces of North Brabant and Limburg.
Closest Airport: Eindhoven Airport
Airlines that fly there: Pobeda, Ryanair, SunExpress, Transavia, TUI fly Netherlands and Wizz Air.