Search and Buy Lattitude Hub Flights with Alternative Airlines
Make a Lattitude Hub Booking and Find Some Amazing Deals
---
About Lattitude Hub
Latitude Hub was founded in 2019 and is the new brand name for Canarian Airways, a startup airline based on the Canary Island of Tenerife, in Spain. The airline began operating scheduled passenger flights in the summer of 2021.
The airline was established with 100% Canarian capital, by One Airways, a wet-lease carrier, along with a group of tourism entrepreneurs. The airline has its main hub at Tenerife's South Airport, which is the primary airport serving the island.
When the new carrier was originally announced, it had the name 'Canary Airways', and had plans to begin flying in February 2021. However, this was later pushed back to June 2021, and in May it was also announced that the carrier was rebranding to Lattitude Hub.
Latitude Air currently flies to/between the islands of Tenerife and the Canary islands. The airline also has plans to expand its route network to eight destinations. The airline uses an Airbus A319-100, which has a capacity of 144 passengers.
Alternative Airlines tickets Lattitude Hub flights. Use the search bar to begin searching for flights.
Looking for flights to the Canary Islands?
If you're looking to discover the beautiful Canary Islands, then take a look at our guide to flying around the Canary Islands, to learn more about the islands and airlines that fly among them.
---
Destinations
The airline currently flies between Madrid, Tenerife, and Bilbao, in Spain.
| COUNTRY | CITY | IATA | AIRPORT |
| --- | --- | --- | --- |
| Spain | Madrid | MAD | Madrid-Barajas Adolfo Suárez Airport |
| Spain | Bilbao | BIO | Bilbao Airport |
| Spain | Tenerife | TFS | Tenerife South Airport |
In the future, the airline also hopes to expand to destinations in Europe, including Germany, Spain and the United Kingdom. Destinations will include popular cities such as Berlin, Madrid, Tenerife, Bilbao, Glasgow and many more.
---
Baggage Allowance
Checked Baggage
With Lattitude Hub Airlines, their baggage information will be outlined during the booking process.
Carry-On Baggage
All carry-on bags must fit in the overhead lockers onboard a Lattitude Hub flight or under the seat in front. No prohibited items will be allowed in carry-on baggage and may be confiscated by airport security.
---
Check-In Information
Check-In Online
Lattitude Hub doesn't currently offer online check-in.
Airport Check-In
When arriving at the airport, passengers can head to the airline's exclusive check-in desks. It is usually recommended to arrive as early as possible, usually at least 2 hours for international flights.
---
Class Fares
Lattitude Hub pride itself on offering its passengers a premium experience onboard their flights.
What are seats like?
Each passenger can enjoy the comfort of thick, leather-trimmed seats, equipped with individual mood lighting.
Facilities
The airline strives to create an enjoyable and tranquil environment. The onboard experience includes a premium catering service. Each passenger will also be able to enjoy the airline's diverse entertainment system. Children are offered an entertainment pack.
---
Frequent Flyer Program
Plans for a frequent flyer programme with Lattitude Hub haven't been announced as of yet.
---
Airline Alliance
The airline hasn't yet announced whether it has plans to join an airline alliance or not. The airline is also yet to announce any codeshare/interline partners.
---
Fleet
The airline operates a single Airbus A319-100 aircraft. This is a narrow-body aircraft, ideal for flying to short-haul operations. The aircraft can accommodate up to 144 passengers in a single-class configuration.
---
Hub Airport
Tenerife South Airport
Tenerife South Airport (TFS) is also known as Tenerife South–Reina Sofía Airport, and is the larger of the two international airports serving the island of Tenerife (the other one being Tenerife North Airport). The airport is the second busiest in the Canary Islands (following Gran Canaria Airport). There are a number of airlines flying to the airport from a number of destinations around the world, including countries across Europe, Asia, Africa, and the U.S. Airlines include Aeroflot, EasyJet, Eurowings, Lufthansa, TUI Airways, Wizz Air, Vueling, Volotea, Ukraine International Airlines, and Smartwings.
---
Alternative Airlines
International Airlines
The following carriers also operate international flights to the Canary Islands:
Domestic Airlines
If you're looking to fly domestically between Tenerife and other islands within the Canary Island archipelago, including the popular islands of Gran Canaria, Lanzarote, La Palma, then you'll be pleased to hear that Alternative Airlines tickets a number of airlines that operate inter-island flights. These airlines include Canary Fly, Air Europa, British Airways, and Binter Canarias.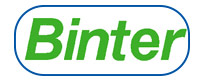 ---
News
11th November 2021
Lattitude Hub revealed that the airline's name was going to be changed back to its original name, Canarian Airways.
10th August 2021
Lattitude Hub Airlines suspended operations after just 1 day of flying after the airline decided to move its routes to the autumn-winter season. The airline operated 3 flights on July 25th before deciding to suspend any further operations.