GX Airlines Reservations with Alternative Airlines
Make a GX Airlines Booking and Find Some Amazing Deals
---
About GX Airlines
Established in 2015, GX Airlines, or Guangxi Beibu Gulf Airlines, is a Chinese airline based at Nanning Wuxu International Airport. The airline commenced operations on 13th February 2015 and has been said to be one of the first airlines based on the Guangxi province. GX Airlines is a joint venture between Tianjin Airlines and the Guangxi Beibu Gulf Investment Group. The airline currently offers services to over 40 domestic destinations across China, as well as one international connection to Singapore.
Upon launch, GX Airlines was one of the first airlines to fly from the region of Guangxi to Haikou. GX Airlines flight network now covers many different destinations within China, including Hunan, Guizhou, Hainan, Jiangxi, Inner Mongolia, Anhui, Shandong, Gansu.
---
GX Airlines Fleet

GX Airlines fleet is comprised of a mix of Airbus and Embraer aircraft. Guangxi Beibu Gulf Airlines has a total fleet of over 20 aircraft, operating aircraft types such as the Airbus A320-200, Airbus A320-200N, Embraer ERJ-190-100AR and Embraer 190-100LR.
---
GX Airlines Baggage
Checked Baggage
GX airlines passengers are allowed 1 free baggage item per customer. First class passengers can check in bags weighing a maximum of 40kg, business class passengers can take 30kg and economy passengers 20kg.
Carry-on Baggage
Each passenger on GX Airlines flights is entitled to one item of carry-on baggage which must not weigh more than 5kg and must be no larger than 20 x 40 x 55cm.
---
GX Airlines Check-In Information
Online Check-In
GX Airlines are yet to offer online check-in for its flights.
Airport Check-in
Passengers can check-in for their GX Airlines by visiting the check-desks marked 'GX Airlines' or 'Guangxi Beibu Gulf Airlines' at the airport.
---
GX Airlines Route Map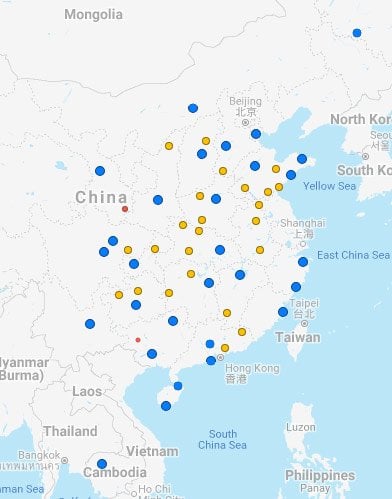 ---
Book Guangxi Beibu Gulf Airlines Flights in English
Trying to book your GX Airlines flights but can't find a website that offers to book flights in English? Alternative Airlines has you covered. We offer a booking system for GX Airlines flights that is entirely in English. Make sure there are no errors made in your booking when you buy Guangxi Beibu Gulf Airlines flights in English with Alternative Airlines.
---
GX Airlines Hub Airport
Nanning Wuxu International Airport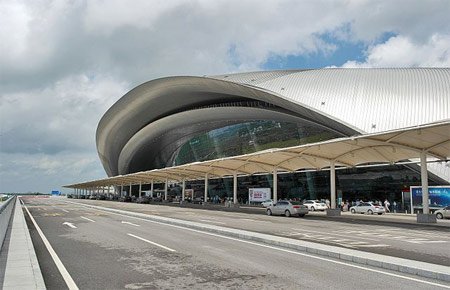 Nanning Wuxu International Airport serves Nanning, the capital of the Guangxi Autonomous Region, China. Built in 1962, the airport is located 32 kilometres of the city centre of the city Hainan. The airport was built to handle 2.5 million passengers annually. The airport has 5 terminals and serves over 50 routes. Other airlines that operate out of the airport include China Southern Airlines, Shenzhen Airlines, Loong Air, Sichuan Airlines and Okay Airways.
---
GX Airlines News
2nd June 2018
GX Airlines launch service between Nanning and Siem Reap
GX Airlines launch first scheduled international service between Nanning and Siem Reap. The new Chinese carrier plans to fly this route twice a week. GX Airlines will use an A320 to ferry passengers on Tuesdays and Saturdays. The route isn't without competition, however, from Lanmei Airlines and Cambodia Angkor Air. Both airlines already provide flights twice a week from Nanning to Siem Reep, so it will be interesting to see what this does to flight prices. This is just one of the 32 destinations GX Airlines will be flying to and from from the end of this year.
---