Unfortunately, Wipei isn't available as a payment option through Alternative Airlines. However, if you're looking to book your flights today and pay back later, you'll be pleased to hear that we do offer lots of alternative payment plan options.
FIND OUT MORE ABOUT ALL OUR FINANCE OPTIONS
---
Buy Flights with Wipei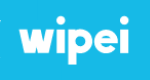 With Wipei, you can spread the cost of your purchases over time. Choose the amount of installments that's right for you, with no hidden fees.
Wipei is a simple, safe, and flexible 'Buy Now, Pay Later' (BNPL) payment plan provider, which helps Argentinian shoppers buy what they want today, while splitting the cost into fixed monthly installments. Wipei is driven by transparency and openness; customers will only pay the amount they see displayed at checkout, without any hidden fees. Depending on the chosen length of the loan, interest-free options are also available.
Wipei is currently only available in Argentina.
---
How to Buy Flights With Wipei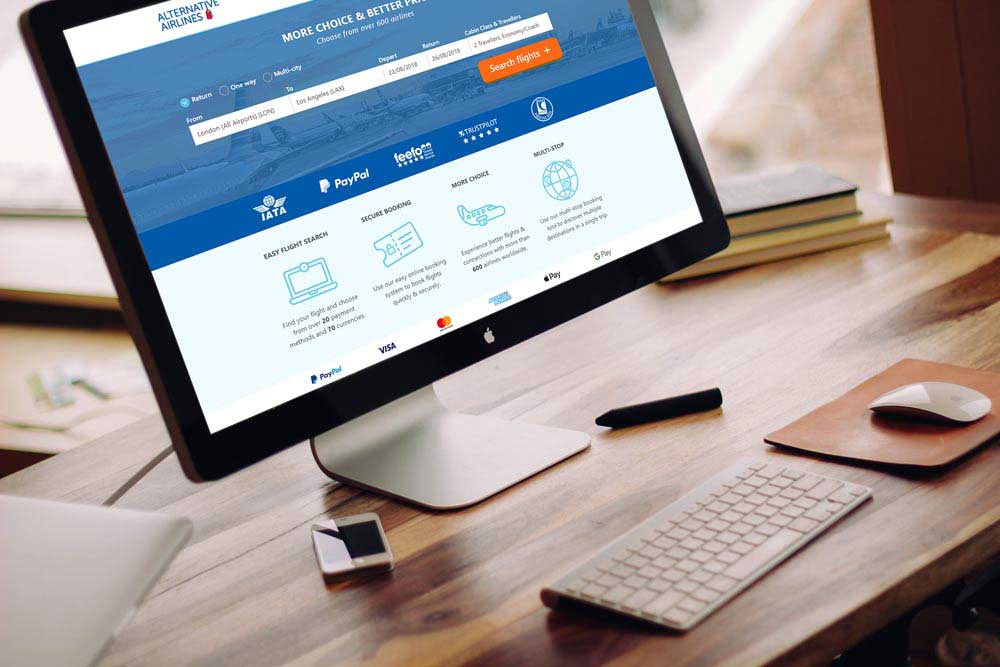 Wipei is currently available in Argentina, and can be used by eligible customers above the age of 18. More information can be found in the FAQ section below.
Follow the steps below to book flights and pay later with Wipei
1

Use the search bar at the top of the page to search for flights from hundreds of airlines around the world.

2

Once you've found the flights you're after, proceed to checkout. You'll be asked to enter your passenger details, as well as any additional services that you'd like to add to your booking.

3

Then select Wipei as your chosen payment option. You'll be asked to sign into your Wipei account.

4

Follow the instructions to complete your booking.
---
Wipei & Flights
With Alternative Airlines, you can make that dream vacation come true. If you need to fly home last minute, we're here to help. Weekend getaway with your mates? We've got your back. How? Because Alternative Airlines is committed to making it easier for anyone to book the flights they want then pay the way they want — including spreading the cost with one of our many payment plan options. We don't currently offer Wipei as a payment option, however, we do have lots of alternative payment plan options.
Why use Wipei?
Wipei was founded to help those who might be otherwise be unsuccessful when applying to traditional credit cards or other loan providers. Wipei believes that everyone should have the opportunity to buy what they want, and that splitting the cost over time can help many better manage their finances.
There are lots of reasons to love buying flights with Wipei, but here are our top three:
Instant decisioning process
The Wipei application process is super quick and easy, meaning you'll know in minutes whether you'll qualify for a Wipei loan.
Take control of your payments
You'll be able to choose the amount of installments you want to make, based on how much you'd prefer to pay each month.
Choose how you pay
You can pay the way you want, whether that's through bank transfer, using Rapipago, PagoMisCuentas, or other compatible options.
---
Buy Flights With Wipei
FAQs
What is Wipei?
Wipei is a Pay Later payment plan provider that helps shoppers split the cost of their purchases into more manageable fixed monthly instalments. The amount that is displayed at checkout is the total price that customers will need to pay back. No hidden costs.
How much will I qualify for?
Wipei's credit offer will vary, and will be determined during the application process. Wipei can authorise credit up to $ 50,000 pesos.
How do I pay with Wipei?
Shoppers can use Wipei when buying goods or services through any online store which is partnered with Wipei. Shop like you normally would, by adding your chosen items to your cart, then select 'Wipei' at checkout. You'll then be asked to sign-in or sign-up to access your Wipei account. Then, you can choose how many installments you want to make to pay for your purchase, and complete the checkout stage.
Can I complete my repayments early?
Yes! Customers won't be penalised for completing their repayments early.
When is my first installment due?
This will depend on the loan period. Wipei's instalment payment plan will require a first payment within 24-72 business hours. For plans between 3 and 12 instalments, the first instalment will need to be made 30 days after purchase, with the following repayments made on the same day the following month.
Does Wipei charge interest?
Whether interest is charged will be based on the length of the Wipei loan selected. Wipei's 1-installment payment option does not charge interest. For plans between 3 and 12 installments, interest will be added, and will be determined by factors including the online store and customer's credit profile.
Is Wipei safe?
Keeping customer's data safe is very important to Wipei. The company is focused and committed to having high security standards to ensure that all personal data is well protected.
Who can buy using Wipei?
Wipei is available to all people who meets the following criteria:
1. Must be over the age of 18 years.
2. Must be an Argentine resident.
3. Must be eligible to apply for a loan with Wipei. More information can be found on the Wipei website.
Can I use Wipei for domestic flights within Argentina?
Alternative Airlines tickets hundreds of airlines around the world, including many domestic carriers within Argentina. Book flights with Aerolíneas Argentinas, Andes Líneas Aéreas, Flybondi, LATAM Argentina, and many others. No matter where you want to fly within Argentina, you can use the search bar at the top of the page to discover what flights are available. Wipei isn't currently available as a payment options, but we do offer lots of alternative payment options.
Can I use Wipei to book flights?
Wipei isn't available as a payment option, but we do offer lots of alternative payment plan options, including PayPal Credit, Klarna, Affirm, Afterpay, Quadpay, Sezzle, and many others. The options available to you will depend on the country in which you reside.