Unfortunately, we don't currently offer Vyze as a payment method. However, if you are looking to split the total cost of the flight and wish to use any of our Buy Now Pay Later products on your flight with Alternative Airlines, we do offer other alternatives including Quadpay, Affirm, Klarna, Afterpay, Sezzle, etc. Visit our page below for more information.
---
Buy Flights with Vyze
Discover flights from over 600 airlines with Alternative Airlines, from the big global airlines to small domestic carriers. Then use Vyze at checkout so you can enjoy paying in instalments instead of paying the full cost at once.
At Alternative Airlines, we offer our customers a fast, easy and convenient flight booking experience with over 40 payment options across over 160 currencies.
Paying with Vyze at checkout means customers can pay the full cost of their flights in four periods with ZERO interest and no effect on credit score.
---
How to Buy Flights With Vyze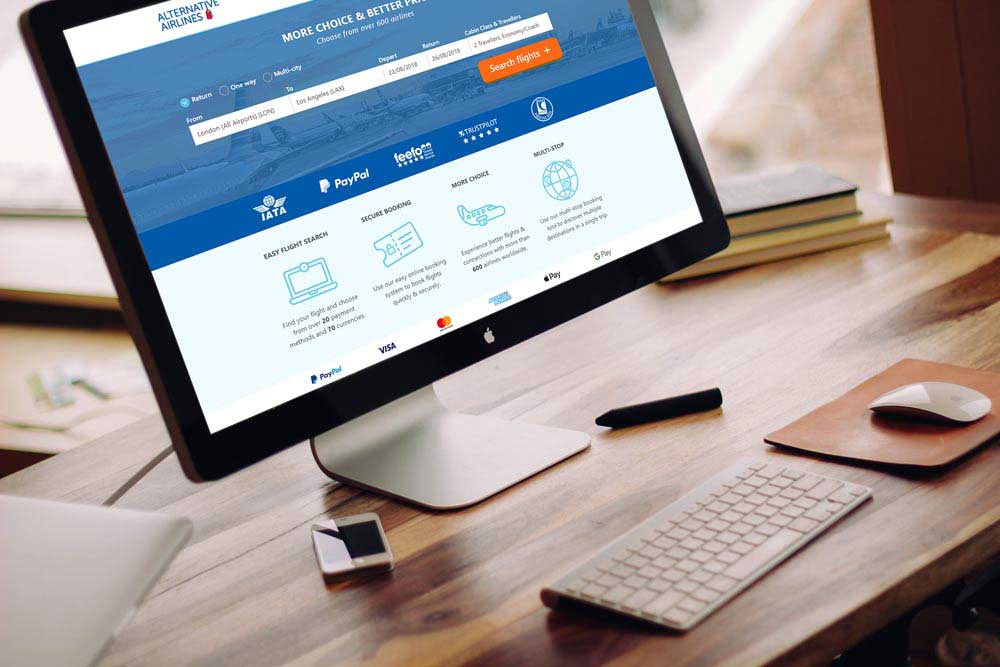 Enter the departing & arriving airport on the search form and start your adventure by selecting the flights you prefer. And follow the following steps:
1

Fill in the passenger details and select Vyze at checkout.

2

You'll then be redirected to a Vyze payment page and request for the loan.

3

Once your loan has been approved, Vyze will send us a confirmation.

4

Once we've confirmed your flights, we will then issue your tickets. All you have to then do is wait for your flight and pay back your loan in time.
---
Vyze Flights
Vyze is an American Buy Now Pay Later (BNPL) solution owned by Mastercard and partnered with Quadpay to offer customers the privilege to pay back their flights over time. Loans are paid back with 0% interest and no hidden fees. The total cost of flights will be divided into four equal payments.
Why buy flights with Vyze?
Customers paying with Vyze can spread their flight cost to four equal payments with zero interest, instead of paying everything upfront. It's a more affordable way of paying for flights. This is usually used for purchases valued between $35 to $1,500.