Southwest Flights to Hawaii Why Alternative Airlines?
People really love booking with us
Don't just take our word for it, join countless others and discover why we have become the preferred choice for travellers globally.
Book Southwest flights to & from Hawaii
Search and buy Southwest Airlines flights with Alternative Airlines.

We aim to offer our customers a fast, easy, and convenient way to book Southwest flights to Hawaii from any destination that Southwest flies from. We allow you to pre-select your seat and add baggage onto your booking for any Southwest flight booking through Alternative Airlines and pay in over 40 different ways, including all major e-wallets, cryptocurrencies, Buy Now Pay Later (BNPL) to choose from. Please check out our 'How to Pay' page to see all the payment methods we offer.

Southwest Airlines is one of the four biggest carriers in the United States, with over 130 million passengers on board annually. Southwest Airlines has around 120 destinations including 45 states as well as Mexico, Central America, and the Caribbean in their network. Southwest Airlines fleet consists of Airbus and Boeing aircraft.

Complete our search form to find your next flight to/from Hawaii.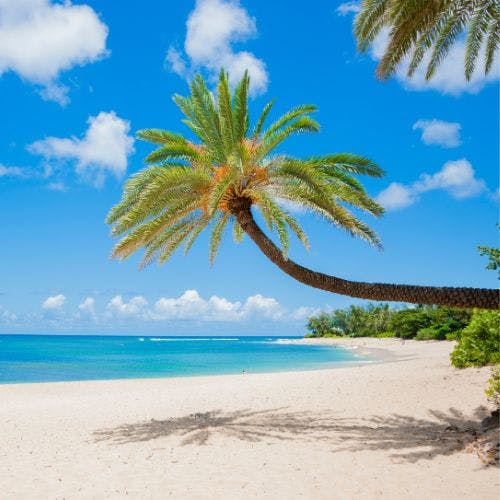 Flying to and from the US to Hawaii on Southwest Airlines
Southwest Airlines offers flights from various US airports to five Hawaiian airports such as Daniel K. Inouye International Airport (HNL), Maui through Kahului Airport (OGG), Kona International Airport (KOA), Hilo International Airport (ITO) and Lihue Airport (LIH). We've listed a few examples of where you could fly to Hawaii below:
Flights to/from Honolulu, Hawaii
Southwest Airlines offers direct flights to and from 7 airports across the country as of July 2021. This includes destinations like San Diego, Long Beach, Los Angeles, Las Vegas, Oakland and more.

For the US, you can fly from the following airports:
San Diego (SAN), Long Beach (LGB), Oakland (OAK), San Jose (SJC), Phoenix (PHX), Las Vegas (LAS), Los Angeles (LAX)
Flights to/from Kahului, Hawaii
Flying to/from Kahului has lots of options too including Phoenix, San Jose, Los Angeles, Las Vegas and Oakland.

Flights from the US to Kahului, Hawaii include:
San Diego (SAN)Long Beach (LGB)Oakland (OAK)San Jose (SJC)Phoenix (PHX)Las Vegas (LAS)Los Angeles (LAX)
FAQs
Are flights to Hawaii on Southwest direct?
Why can't I find Southwest flights to Hawaii on your site?
Which payment method could I use for my Southwest flight?
How do I buy flights to Hawaii with Southwest at Alternative Airlines?
Which other airlines offer direct flights to Hawaii?