We currently aren't offering flights through QuickaPay. However, if you want to buy your flight now and pay overtime later, you can do so at Alternative Airlines. Find some of our buy now, pay later choices, including the likes of Affirm, Afterpay and Klarna.
Discover more about all our finance options
---
Buy Flights with QuickaPay

Search and buy your flights from over 600 airlines worldwide and pay using QuickaPay at checkout so you can make use of your payments for flights overtime or in installments.
At Alternative Airlines, we offer you an easy, quick and efficient flight booking experience with the ability to make payments using over 40+ other payment options from 160 different currencies.
QuickaPay allows you to either pay up front in one go or Pay Later interest-free installments across 10 weeks to 6 months.
---
How to Buy Flights With QuickaPay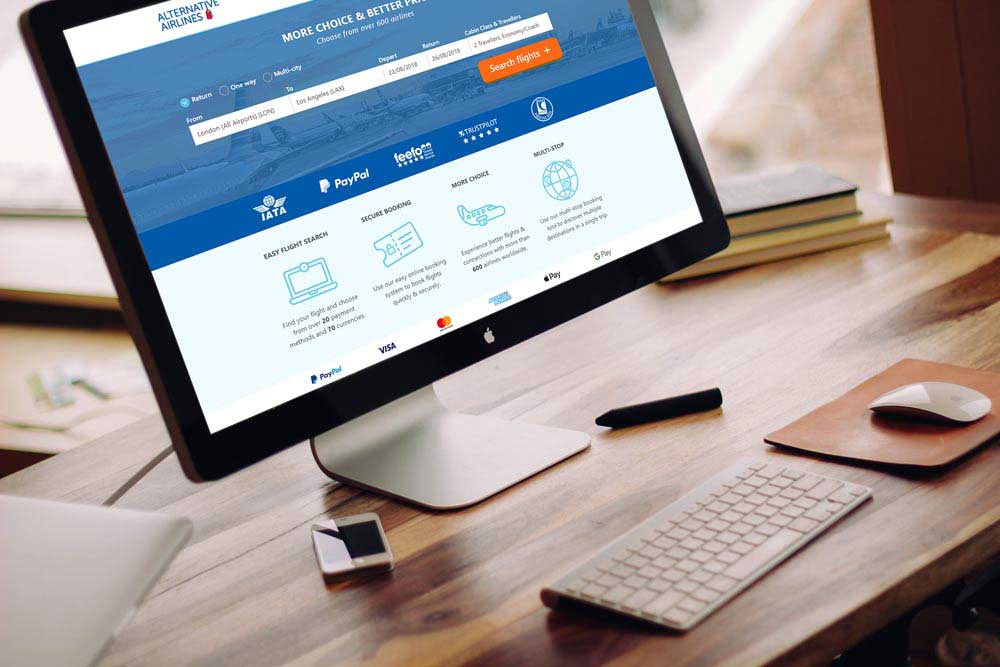 You can use QuickaPay if you are 18+ years old and have a minimum monthly income of $1,500 per month and are also an Australian citizen.
Search for the flights that are the right for you and complete the passengers' information. After this, follow the steps below to start taking out the loan:
1

Select 'QuickaPay' at checkout.

2

If you've already registered for an account with QuickaPay, all you need to do is log in to your account. If however, you haven't got an account, you can create one by simply creating an account with QuickaPay and wait for the account to be approved.

3

Once the account has been approved by QuickaPay, you will need to then wait for us to confirm your flight.

4

Once your flights have been confirmed by us, we will then send you your e-ticket. All you have to do is then to enjoy your flight and pay back your payments overtime.
---
QuickaPay Flights
QuickaPay is an Australian based payment provider that allows you to purchase on the day or enjoy repay at a later date. Loans are needed to be paid back on time and with no interest and fees charged whatsoever.
Why buy flights with QuickaPay?
QuickaPay gives you the option to pay for flights by either paying upfront in one go or pay later interest-free installments across 10 weeks to 6 months. For example, if you signed up to pay a $600 invoice, you would pay $100 today followed by 5 additional fortnightly repayments. This ultimately means that you can select the finance plan that best suits your needs, giving you flexibility when it comes to buying your flights.
QuickaPay is completely interest-free! What's more is that there's no additional cost whatsoever, even if you pay in equal installments.
You also get your loan accepted almost instantly with QuickaPay!