Search & Buy Flights With MTN Flights
Airlines will always try to sit children with their parents (subject to check-in)
Some airlines will allow travel for unaccompanied minors. Please email us to check.
The fare is based on the child's age on the date of travel.
More detailed information can be found here Traveling with children
Most airlines will let infants travel with their parent(s) for free. However some airlines will charge up to 10% of the adult ticket price. Click on 'Price Breakdown' to find out more.
If you are pregnant, but due before the flight departure date, please contact us once your baby is born and has a name. We can then add him/her to your ticket.
Infants will not be given a seat. The airlines expect parents to travel with them on their lap.
Airlines regard infants as being under 24 months old.
The fare is based on the child's age on the date of travel.
More detailed information can be found here Traveling with children
Buy
Flights With MTN

Flights
Search and Buy Flights with MTN through Alternative Airlines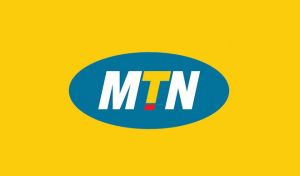 ---
You can now use MTN to pay for your flights when booking through Alternative Airlines. Just search for flights as normal and simply select MTN as your payment method when you decide to book.
---
Why use MTN?
Enabling people to make financial transactions using their cellphones, and bringing them entertainment and online shopping through investments in mobile platforms, apps and online ventures.
MTN is available in the following countries:
Zambia
Uganda
Swaziland
South Africa
Rwanda
Liberia
Ivory Coast
Guinea Conakry
Cameroon
Congo
---
What are Mobile Payments?
Whether it is booking travel, buying online, paying back loans, or sending money to friends and family, payments need to be made. Mobile payments make that process efficient and effective. Instead of cash and credit cards, mobile payments allow customers to use a mobile device, which they carry everywhere, to pay for goods and services.
In the African travel industry, mobile payments simplify the reservation process by enabling users with a mobile money account in any country to instantly make travel purchases in their home and foreign countries.
---
Benefits of Mobile Payment Solutions
Ability to Provide Financial Services
Mobile payments are a great solution for providing financial services to the unbanked population of the world (estimated at 50% of the world's adult population, according to Financial Access' 2009 Report "Half the World is Unbanked"). Because 70% of Africa now has mobile phones and banks in this part of the world are inaccessible to most of the population, mobile payment solutions are an effective way to supply the banking services needed by the people.
---
News
9th August 2017
MTN Nigeria has announced the appointment of Tobechukwu Nkemdilim Okigbo as its new Corporate Relations Executive
A statement signed by MTN PR and Protocol Manager Funso Aina yesterday said Okigbo was appointed to provide deep insight on strategy and drive targeted engagement with critical stakeholders.
"In the role, Okigbo will lead MTN's strategic approach towards enhancing its corporate reputation, particularly as regards engaging and managing critical stakeholders, in addition to projecting the company's corporate citizenship status,", the statement said.
Reputed for his exemplary work ethic and result-oriented approach to work, Okigbo is well-positioned to add significant value to MTN as he brings an excellent track record and vast experience to the role, according to the statement.
With close to 30 years professional experience in the Legal and Telecommunication sectors, Okigbo is a qualified lawyer; an alumnus of the University of Maiduguri, Nigeria and the University of Liverpool, England where he graduated with an MBA.
Okigbo joined MTN from Smile Communications where he was Chief Corporate Services Officer.
He began his career in 1990 as a Legal Counsel at Eddie Ntephe and Co. Since then he has worked as a consultant to the Federal Government, an advisor to several businesses, a volunteer Business Consultant and the Political Editor of a newspaper.
Okigbo, who is a Centre For Effective Dispute Resolution (CEDR UK) certified resolution professional, was Manager (North) at the Negotiation and Conflict Management Group and led the team that set up the Abuja Multi-Door Courthouse.
8th August 2017
MTN aims for 300m group subscribers by 2020
MTN CEO Rob Shuter believes the group can grow its customer base to 300 million customers by 2020, adding around 68 million customers over the next three-and-a-half years.
Shuter, who joined MTN as group CEO and president on 13 March, revealed the goal at the group's interim results presentation in Johannesburg last week.
Currently MTN operates in 22 countries in Africa and the Middle East, and at the end of June, had a total of 231.8 million subscribers across its footprint. The telecoms operator saw group subscribers drop 3.6% over the first six months of the currently financial year ? partially impacted by MTN's new initiative to modernise its subscriber definitions to better reflect truly active customers.
As part of a long-term vision for the business, Shuter explained his targets for subscriber growth under what he calls the "100, 200, 300 strategy".
"[By 2020] can we have 300 million customers as opposed to the around 230 [million] now? That means population growth but also market share gains, so we need to outcompete the competition. Of the 300 million can we have 200 million active data customers? That's two-thirds of the base; today we have around 72 million of 230 million. And finally, of the 200 million can we have 100 million actively using an MTN digital service?
"So we are basically going from an 18, 72, 230 world to a 100, 200, 300 world. We know that if we execute that deliberately, if we keep an eye on the opex and capex and manage the business well ? I think we can really generate a very good performance out of the company. Exactly how we model that out over the next three years, we will have to see how we tackle that," he said.
Shuter explained the target is based on demographic trend predictions which underpin growth across MTN's markets. This includes general population growth in these countries, with particular focus on the potential rise in both data and digital subscribers for all mobile operators that operate in those geographies.
MTN estimates that by 2020, the population size in the 22 countries it operates in will grow by 45 million people to around 700 million in total.
"The second thing we are forecasting is actually that the consumption power of consumers in our geographies is going to improve as we move through the recessionary patterns, the poor macro [environment], the low oil prices and pressure on commodity prices. In general, we would like to see that lifting up over the next few years and that is obviously a very key metric when we are thinking about appetite for new services and for data affordability," he said.
The consumption per capita across its footprint is forecast to rise by $40 (R536) to $1 243 (R16 670), which means citizens will be consuming and spending more. Another key trend will be the accelerated adoption of data and digital services across the 22 markets. By 2020, overall data subscribers are predicted to grow by 200 million, to around 500 million across the footprint, and digital customers will rise by 150 million to a total of 250 million.