How to Book flights in
kenyan shilling
To buy your flights in Kenyan shilling, follow these two simple steps.
STEP
1
Check the top right hand of the screen to make sure that your currency is set to KES. If it's set to another currency, click on the currency changer to search for and select Kenyan shilling.
Fill out where and when you want to fly and click 'search flights'.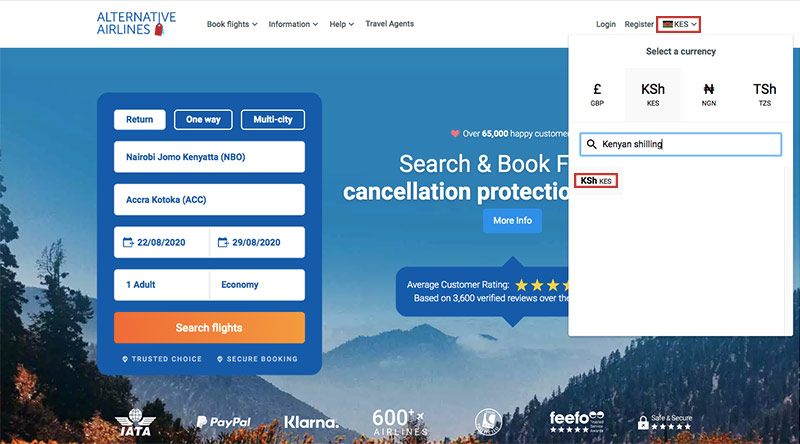 STEP
2
On the next page, you'll be shown all available flights for the dates and destinations that you chose. You'll notice that all flight prices are in KES.
If you want to change to another currency, use the currency changer again to switch. We allow you to buy flights in over 160 currencies overall.
To complete your flight purchase in Kenyan shilling, select the flight that you want to buy and continue through the booking process.