AB Aviation Reservations with Alternative Airlines
Make an AB Aviation Booking and Find Some Amazing Deals
---
Alternative Airlines to AB Aviation
AB Aviation ceased operations in 2022. Please click on the logos below to find out more about airlines that fly similar routes to AB Aviation:
---
About AB Aviation
AB Aviation was a private airline based at Prince Said Ibrahim International Airport in Comoros. The airline was founded in 2013 and was the largest Comoran airline. AB Aviation's main aircraft was the Embraer EMB 120 Brasilia.
AB Aviation ceased operations in 2022. This means that you can no longer book flights with AB Aviation, however, there are other airlines that fly a similar route to AB Aviation including Air Tanzania and Kenya Airways.
---
AB Aviation Baggage
Carry-on Baggage
Passengers were allowed one piece of cabin baggage, weighing a maximum of 5kg.
Passengers weren't allowed to carry any prohibited items in their carry-on baggage. Prohibited items had to be stored in checked baggage unless the item was banned in the departure/arrival country. Any prohibited items found by airport security would be confiscated.
Checked Baggage
For the "Promo" or "Haraka" class, passengers were not permitted any luggage free of charge.
Economy class passengers were permitted 15kg of non-bulky baggage for domestic flights, or 25kg for international flights.
In Corporate class, passengers were allowed 25kg of non-bulky luggage for domestic flights, or 40kg for International flights.
---

AB Aviation Fleet
As on June 2019, AB Avaiation's fleet consisted of an Embraer ERJ 145 and an Embraer EMB 120 aircraft.
---
AB Aviation Destinations
AB Aviation flew to over 5 destinations including to Comoros, France and Tanzania.
Comoros
Anjouan, Onani Airport
Moheli, Mohéli Bandar Es Eslam Airport
Moroni, Prince Said Ibrahim International Airport
France
Dzaoudzi, Dzaoudzi–Pamandzi International Airport
Tanzania
Dar es Salam, Julius Nyerere International Airport
---
Promo or Haraka Class
This cabin class was for super low-cost tickets. This cabin provided quick and cheap transport between islands and was ideal for those passengers who travel lightly as this ticket only includes cabin bags.
Haraka Class Facilities
Passengers travelling in this class would still be provided with a drink and snack on board to keep them refreshed during the flight.
---
Economy Class
This class was ideal for travellers who are travelling for business or personal reasons. These tickets provided flexibility for passengers, as they were refundable and modifiable for only a small fee.
Economy Class Facilities
On board, passengers were served a cold drink and snack meaning they arrived at their destination refreshed.
---
Business Class
The ultimate flexible flight; passengers could modify and refund their ticket in Corporate class without fees from the airline (Please note you may be subject to administration fees from the travel agent you have booked with). Passengers also had access to VIP lounges in select airports, and priority boarding onto the plane, meaning their airport experience was smooth and seamless.
Business Class Facilities
Passengers would receive a cold drink along with a snack on board their flight.
---

AB Aviation Hub Airport
Prince Said Ibrahim International
Prince Said Ibrahim International is the International airport for the capital of Moroni, Comoros. It is named after Prince Said Ibrahimand is located in Hahaya-Aéroport. It services flights from Air Austral, Air Madagascar, Air Tanzania, Comores Aviation International, Ethiopian Airlines, Ewa Air, Fly SAX (formerly East African Safari Air), Kenya Airways, Precision Air and, seasonally, Turkish Airlines.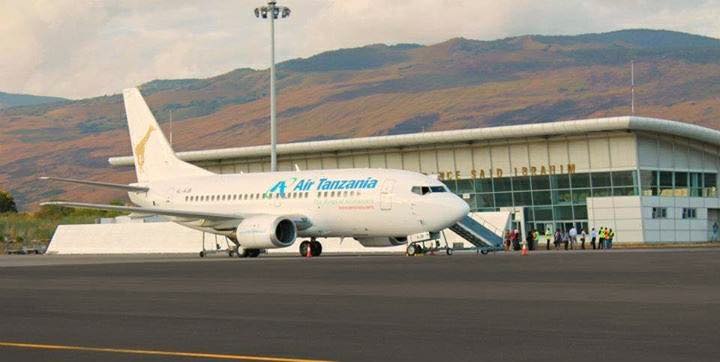 ---
---
FAQ's
Can I purchase AB Aviation flight tickets?
AB Aviation ceased operations in 2022 therefore you can no longer purchase AB Aviation flights. However, there are many other airlines that offer a similar flight route to AB Aviaiton including Air Madagascar, Kenya Airways and many more.