Search and Buy Fly SAX Flights Online with Alternative Airlines
Make a Fly SAX reservation and find some amazing deals.
Fly-SAX rebranded to EastAfrican in 2019. Use the search form at the top of the page to search for flights on EastAfrican or visit out EastAfrican page by clicking on the logo below.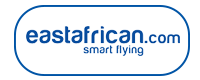 ---
About
Fly-SAX was a Kenyan airline based at Wilson Airport in Nairobi. The airline still operates today but under the name EastAfrican. During its time as Fly-SAX, the airline was Kenya's premier safari and private charter airline and offered flights to a variety of destinations including Kenya, Kitale, Lamu, Lokichogio, Maasai Mara, Malindi, Mombasa, Nairobi – all flown to from Jomo Kenyatta International Airport Hub, Nairo Wilson Airport.
Fly-SAX was originally named as East African Safari Air but was rebranded to Fly-SAX in 2010 after the airline was purchased by its parent company and fellow Kenyan airline Fly540. In 2019, it was announced that the airline would be rebranded as EastAfrican.
For all up-to-date information on EastAfrican, please head to our East African page.
---
Fly Sax Fleet
At the time that it ceased operations, Fly-SAX fleet included CRJ200, DC9, Fokker F-28, Beechcraft 190 and Cessna 208 Caravan aircraft.
---
Baggage
Carry-on Baggage
Passengers were entitled to one free piece of carry-on baggage per person, on each flight. This baggage had a weight limit of 5 kg and a size limit of 56 cm x 45 cm x 25 cm (22" x 17.7" x 9.8").
Carry-on Baggage
Passengers were entitled to one free piece of checked baggage with a maximum weight of 20 kg. There were no specified size limits for checked baggage, as long as the baggage size was in reason.
On flights to safari destinations that were flown with smaller aircraft, the maximum baggage allowance was 15 kg. This was inclusive of carry-on baggage allowance. All baggage had to be soft-case and any excess baggage was subject to a charge of $150 USD per kg.
---
Check-In
Check-In Online
Online check-in was not available on Fly-SAX flights.
Airport Check-In
Passengers had to check-in at the airport to complete check-in. The recommended check-in time was no later than 40 minutes before scheduled flight departure time on domestic flights and no later than two hours on international flights. Boarding gates were scheduled to close 10 minutes before scheduled flight departure time on all flights.
---
Class Fares
Economy Class
Fly-SAX only offered Economy Class on its flights. The airline had an expertly trained cabin crew that were readily available to assist and tend to passengers needs throughout the flight.
Fly Sax had its own 'Fly-SAX café' at Wilson Airport, where passengers could sit and relax with a range of refreshments before boarding their flight.
Seats
The Economy Class cabin had seats that were out in either a 2 x 3 or 3 x 3 formation, with smaller formations on regional jets.
In-Flight Entertainment
There was no onboard entertainment system. Customers could bring their own digital devices with them for entertainment, however, there was no WIFI network. So, any audio or video entertainment would need to be pre-downloaded.
---
Food
Fly-SAX offered passengers complimentary drinks and snacks. This included sandwiches, bottled water and other light refreshments. On regional flights within Comoros, passengers were also offered breakfast, lunch and dinner, depending on the time of day of the flight.
Due to rules set out by the Kenya Airport Authority, passengers were prohibited from bringing their own food and drink on flights.
The 'Fly-SAX café' was available for passengers departing from Wilson Airport, it offered passengers complimentary food and drink before they boarded their flight.
---
Destinations
At the time that it merged with EastAfrican, Fly-SAX flew to the following destinations on a scheduled basis:
COUNTRY
CITY
AIRPORT
Comoros
Moroni
Prince Said Ibrahim International Airport
Kenya
Baringo County
Lake Baringo Airport
Garissa
Garissa Airport
Isiolo
Isiolo Airport
Kitale
Kitale Airport
Kwale County
Ukunda Airport
Lamu
Manda Airport
Lodwar
Lodwar Airport
Malindi
Malindi Airport
Mombasa
Moi International Airport
Nairobi
Jomo Kenyatta International Airport [Hub]
Nairobi
Wilson Airport [Hub]
Nanyuki
Nanyuki Airport
Narok County
Mara Serena Airport
Wajir
Wajir Airport
Somalia
Mogadishu
Aden Adde International Airport
Uganda
Entebbe
Entebbe International Airport
---
Route Map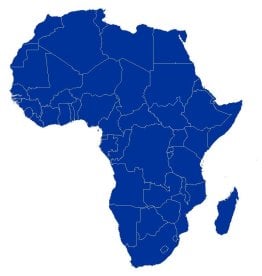 ---
Alternative Airlines to Fly Sax
Please click on the logos below to find out more about airlines that fly similar routes to Fly Sax:
---