Swift Air Tickets and Reservations with Alternative Airlines
Book Your Swift Air Flight Tickets and Find Some Amazing Deals
In 2019, Swift Air was taken over by iAero group and rebranded into iAero Airways. To book iAero Airway Flights, please visit our iAero Airways page.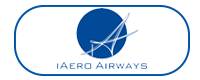 ---
About
Swift Air was a US airline based in Miami, Florida. The airline flew charter flights for tour operators and sports teams across the US, as well as internationally, often to Europe. The airline was based at Miami International Airport and operated under the Swift Air from 1997–2019, when it was taken over and rebranded into iAero Airways, which is what it flies as today.
The airline was known for its luxury charter flights, carrying a number of VIP guests over the years, including several NBA, NHL and MLB teams, as well as presidential candidate John McCain, during the 2008 US election.
---
Baggage
Carry-on Baggage
Passengers were entitled to one carry-on bag and one smaller, personal-type baggage on board the plane. Carry-on baggage could not have external dimensions larger than ten inches by fourteen inches by twenty-four inches.(10in X14 in X24in) and additional carry-on baggage on flights was allowed when the load factor permitted. Personal-type items included purses, briefcases, cameras, food containers, or laptops (case included). The following items were not considered carry-on bags or personal-type items and were not counted against the one-bag plus one personal-type item.
1. A child restraint device for a child who had a seat reserved
2. Mobility devices for individuals with a disability
3.Outer garments or other wearable articles of clothing
4. Food for consumption during flight contained in disposable packaging
5. Walking canes or umbrellas.
Checked Baggage
Maximum weight for checked-in baggage was 19kg and the maximum size was 62 inches (length + width + height) per checked piece of luggage.
---
Class Fares
Swift Air flew with Economy and First Class cabins. The layout of the plane was often customisable for whichever client was hiring the plane.
Its Boeing 737-400 planes were the longest-serving planes within its fleet and had First Class cabins only. These planes were designed with luxury First Class interior, as well as personal work areas at each seat, electrical outlets and many other First Class perks.
---
Fleet
The iAero fleet consisted of thirty-five Boeing narrow-bodies at the time that it stopped flying, including eight B737-300s , twenty-one B737-400s, five B737-800s and a single B737-300(F).
---
Hub Airport
Miami International Airport
iAero Airways was based at Miami International Airport in the United States. The airport is America's third-largest hub and serves as its primary gateway to Latin America. Other airlines that operate out of the airport include Avianca Airlines, Frontier Airlines and LATAM Airlines.
The airport is currently a hub for American Airlines and World Atlantic Airlines and used to be a hub for the now deceased Miami Air International.