Island Air Service Reservations with Alternative Airlines
Make a Booking and Find Some Amazing Deals
---
About
Island Air Service is a passenger and flight tour airline that is based in Kodiak, Alaska. The airline specializes in offering flights to remote water destinations around Kodiak Island. The airline is based at Kodiak Airport (ADQ) and flies to more than 15 destinations around the area.
Island Air Service launched in 1980 and offers a mix of scheduled, charter, sightseeing and bear-seeing flights. The airline uses traditional planes on some flights but also uses float planes on flights to destinations that cannot be reached by regular planes.
Along with Servant Air, Island Air Service is the main airline flying around Kodiak Island and the top choice for flights around the area.
---
Destinations
Island Air Service flies to over 15 destinations around Kodiak Island altogether. These are:
Akhlok
Altak / Lazy Bay
Amook
Bay
Karluk
Kitoi Bay
Kodiak Airport
Kodiak Trident Basin
Larsen Bay
Moser Bay
Old Harbor
Olga Bay
Port Balley
Port Lions
Quzinkle
Seal Bay
Uganik Cannery
West Point
Zachar Bay
---
Cabin Class
Economy Class
Due to its small planes, the airline only flies with a small, Economy Class cabin. Although technically Economy Class, the cabin gives passengers more space than Economy cabins that you find on other airlines with larger planes and, is more akin to Business Class cabin, without the extra ameneties.
Seats
Seats are set out in either a 1 x 1 or 1 x 2 configuration.
---
Food & Drink
The airline doesn't serve food or drink on its flights. Although, passengers are allowed to bring their own refreshments onto the flight.
---
In-Flight Entertainment & WIFI
WIFI and in-flight entertainment isn't available on any Island Air Service flights.
---
Check-In
Online
Island Air Service doesn't offer online check-in.
Airport
Airport check-in is available from the airport of departure 30 minutes before the scheduled flight departure time. Passengers can check-in by presenting the relevant travel documents to one of the airline check-in agents at the check-in desk.
---
Fleet
The airline's fleet is made up of Piper PA32, DHC-2 Beavers and Cessna 100 and 200 series planes.
---
Hub Airport
Kodiak Airport
Kodiak Airport (ADQ), also known as Kodiak Benny Benson State Airport, is an airport in the city of Kodiak on Kodiak Island. The airport is the hub for Island Air Service and has been since it launched flights. The airport has 1 terminal building and 3 runways. Kodiak Airport should not be confused with Kodiak Trident Basin. Kodiak Trident Basin is a seaplane base that Island Air Service also flies to and from.
Servant Air also uses Kodiak Airport as a hub. The only other airline to fly to and from the airport is Alaska Airlines, which mainly flies to the airport from Anchorage.
---
Alternative Airlines
Servant Air and Alaska Airlines are 2 airlines that fly similar routes to Island Air Service.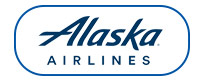 ---
FAQs
Why can't I find Island Air Service flights on your site?
If you can't find Island Air Service flights on our site, it may be that you're searching between destinations or on dates that the airline doesn't fly — please try changing your search. Alternatively, it could also be that we've temporarily removed the airline from our site. We offer flights from more than 600 airlines worldwide, including many that fly in the US and in and around Alaska. So, even if you can't find flights on Island Air Service, we'll definitely have a flight option for you from another airline.
Can I book a sightseeing or bear viewing flight with Alternative Airlines?
No, unfortunately, we don't sell sightseeing or bear viewing flights. We only sell regular (scheduled passenger) flights.