Airlines will always try to sit children with their parents (subject to check-in)
Some airlines will allow travel for unaccompanied minors. Please email us to check.
The fare is based on the child's age on the date of travel.
More detailed information can be found here Traveling with children
Most airlines will let infants travel with their parent(s) for free. However some airlines will charge up to 10% of the adult ticket price. Click on 'Price Breakdown' to find out more.
If you are pregnant, but due before the flight departure date, please contact us once your baby is born and has a name. We can then add him/her to your ticket.
Infants will not be given a seat. The airlines expect parents to travel with them on their lap.
Airlines regard infants as being under 24 months old.
The fare is based on the child's age on the date of travel.
More detailed information can be found here Traveling with children
Search & Book Flights to & Within Scandinavia
Cancellation Protection
Protects
Trusted Choice
Rated 4.5 Stars. Based on 3,581 service ratings over the past year
Dedicated customer service team on hand to help
Secure payments
Cancellation Protection
Protects
Trusted Choice
Rated 4.5 Stars. Based on 3,581 service ratings over the past year
Dedicated customer service team on hand to help
Secure payments
Flights within Scandinavia
Search and buy flights within Scandinavia here, at Alternative Airlines! We offer flights within Scandinavia from several different airlines, with great prices and lots of choices.
---
Why Buy Flights within Scandinavia?
Scandinavia is a subregion in Northern Europe made up of Denmark, Norway and Sweden with rich history and culture. Autumn in Scandinavia will wow you with its crisp and vibrant leaves. Scandinavians make the most of the season, especially because of all the seasonal foods that emerge at this time of year. Even though it normally gets very chilly by late October, September occasionally has a late-summer feel that is enhanced by its golden hour.
The summer period is extremely popular for tourists in Scandinavia. The weather is lovely and warm and tourists enjoy the beautiful flowers scattered across the fields.
Book your flight today with Alternative Airlines, to your dream destination in Scandinavian by using the search form at the top of the page.
---
Airlines within Scandinavia
When you book flights through Alternative Airlines you can search for the best airlines to travel within Scandinavia. Find out more about the airlines that fly within Scandinavia including SAS, Norweigan, Flyr and Lufthansa and more.
Scandinavian Airlines
Listed below are the best airlines to fly into Scandinavia. Travel to a destination in Scandinavia with one of the following airlines:
Scandinavian Airlines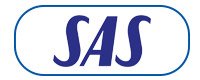 Scandinavian Airlines also known as SAS is the largest airline in Scandinavia. SAS has many operating hubs including Copenhagen Airport, Oslo Airport and Stockholm Arlanda Airport. The airline flies to over 165 destinations.
Norwegian Air Sweden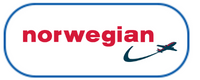 Norwegian Air Sweden is a Swedish airline that flies to a number of destinations across Europe. The airline is based at Stockholm–Arlanda Airport and has a fleet size of 25+ aircraft. Please note that Norwegian Air Sweden is not related to the charter airline, Air Sweden.
Flyr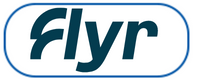 Flyr is a Norwegian low-cost passenger airline headquartered in Oslo. The airline operates flights to a number of destinations across Norway and Europe.
Danish Air Transport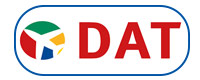 Danish Air Transport also known as DAT is a Danish airline headquartered in Vamdrup, Kolding Municipality. The airline flies to a number of destinations including Aalborg, Billund, Oslo, Stord, Florø and more.
Novair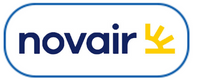 Novair also referred to as Nova Airlines is a Swedish airline based at Stockholm-Arlanda Airport. The airline is the sister company to Apollo which is Sweden's third-biggest travel agency. Novair flies to over 20 destinations including Oulu, Copenhagen, Stockholm, Gothenburg and more.
Widerøe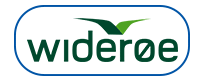 Widerøe is a Norwegian airline and is the largest regional airline operating flights in the Nordic countries. The airline carries almost 3 million passengers per year and serves over 50 domestic and international destinations.
---
Popular destinations in Scandinavia
Travel to the most popular destinations in Scandinavia and find out what it has to offer. Use the booking tool at the top of the page to start searching for flights to a destination within Scandinavia.

Copenhagen
Denmark's capital city, Copenhagen is beautiful for a number of different reasons. The city is full of royal history, modern architecture and loads of culture with sustainable living. Copenhagen is known for its colourful buildings, delicious foods and romantic canals. Copenhagen is even known to be one of the happiest cities in the world.
Stockholm
Stockholm is the capital city of Sweden that thrives of magnificent museums, great restaurants and wild nature. The city is made up of 14 islands and more than 50 bridges on an extensive Baltic Sea archipelago. Why not take a ferry ride and sail through the archipelago - during the winter there are a number of ferry rides that offer free trips.
Oslo
Oslo is the capital of Norway and sits on the country's southern coast at the head of the Oslofjord. The city is known for its green spaces and museums. Oslo is great all year round but during Christmas, the city becomes a Winter Wonderland. There are a number of Christmas markets, concerts and shows that you don't want to miss out on.
---
FAQ's
Which airlines fly from Sweden to Denmark?
Airlines that fly from Sweden to Denmark include Sky Greece Airlines, Lufthansa, Norweigan Air, SAS Airways, Eurowings, Air Baltic, Danish Air, Cityjet and many more.
Can I buy flights within Scandinavia on finance?
Of course! Did you know you can buy ANY flight across our site and split the cost in easy-to-pay instalments? When you book through Alternative Airlines you can break up the cost of your total flight fare over time. Alternative Airlines has many payment plan providers that let you buy today and pay at a later date such as Klarna, Afterpay, Affirm, Uplift, Tabby, Clearpay and more. Please note that the payment plan options available to you will depend on the country you reside in.
How many Scandinavian countries are there?
Scandinavia is typically known to be formed by Denmark, Sweden and Norway.