Search and Buy Makani Kai Air Flights with Alternative Airlines
Make a Booking and Find Some Amazing Deals
In 2021, Makani Kai Air merged into Mokulele Airlines. The airline now operates flights as Mokulele Airlines and will display as Mokulele Air when searching for flights. You can search for flights as normal from this page. Or, visit our Mokulele Airlines page by clicking on the logo below.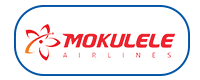 ---
About
Makani Kai Air is an airline that operates out of its Hawaiian hub base, Honolulu International Airport (HNL). The airline was founded in 1998 and it has regularly scheduled flights between Honolulu International Airport (HNL), Kona International Airport (KOA), Ho'olehua Airport (MKK), Kalaupapa Airport (LUP), Kahului Airport (OGG) and Princeville Airport (HPV). It is known that the scheduled flights between Kalaupapa Airport and Hoolehua Airport are among the shortest scheduled flights in the world.
The airline carrier flies to six cities within five islands of Hawaii. Overall, the airline has a fleet of 13 with turboprop aircraft ranging from Piper, Eurocopter, Beechcrafts and Cessnas that can in total carry 96 passengers at one time.
The airline's parent company is Schuman Aviation Company which offer charter airplane and helicopter services. The airline's subsidiaries Magnum Helicopters and Hawaii Aviation Services.
In 2009, Makani Kai Air started regularly scheduled flights between Honolulu and Kalaupapa. Three years later in June 2013, the airline began regular scheduled daily service to Molokai at the Hoolehua Airport. On May 2019, the air carrier started scheduled twice a day service between Honolulu International Airport and Princeville Airport on Kauai Island. In August the same year, the airline began flight services between Kahului Airport on Maui Island and Kona International Airport on the Big Island of Hawaii.
The airline broadcasted that they would be merging with Mokulele Airlines in June 2020, an airline serving Hawaii operating under the Mokulele brand. Schuman Aviation Company's alternative subsidiaries, Magnum Helicopters and Hawaii Aviation Services aren't part of this merger.
---
Destinations
As of August 2020, the airline has scheduled flights to the six destinations within Hawaii, Maui, Molokai, Oahu, Kauai Islands. These destinations include Kailua-Kona, Kahului, Hoʻolehua, Kalaupapa, Honolulu and Princeville. If you're looking to fly within the US, our guide to domestic flights within USA offers lots of helpful information.
| Island | CITY | IATA | AIRPORT |
| --- | --- | --- | --- |
| Hawaii | Kailua-Kona | KOA | Kona International Airport |
| Maui | Kahului | OGG | Kahului Airport |
| Molokai | Hoʻolehua | MKK | Hoʻolehua Airport |
| Molokai | Kalaupapa | LUP | Kalaupapa Airport |
| Oahu | Honolulu | HNL | Honolulu International Airport |
| Kauai Islands | Princeville | HPV | Princeville Airport |
---
Baggage Allowance
Carry-on Baggage
Makani Kai Air passengers are permitted to bring two pieces of carry-on bags that do not go over 7kg of baggage without an added charge. All other bags up to 23kg are $20 each. Bags between 23kg and 32kg and over-sized bags are $30. Bags above 32kg pounds aren't accepted.
Pets such as dogs are $30 and must be in either a kennel or soft carry case. Sports equipment items such as archery bows, firearms in a locked hard-sided case and surfboards up to 6 feet without the skegs are $30.
---
Economy Class
The Economy Class cabin is the only cabin class on flights. Economy Class offers convenience and simplicity, made to take passengers to their destination with safety and comfort. The airline has a warm and friendly airline crew that are well trained to assist passengers with anything that they need during the flight.
Seats
Seats are positioned in a 1 x 2 formation depending on the aircraft, ensuring that each passenger will sit by either a window, aisle or both.
---
Check-In Information
Check-In Online
Online check-in before your flight isn't required when travelling with the airline.
Airport Check-In
The day that you arrive at the terminal of the airport, the Airport Services Concierge Agent will check you in and you'll be required to hand your tangible boarding pass and take care of any luggage. It would take around 5 minutes for you to get checked in. The airline emphasis that passengers are advised to arrive 30 minutes before their scheduled departure. From there, the airline crew members will be ready to help in the check-in and boarding process.
---
Fleet
As of August 2020, the airline operates a fleet of 6 aircraft:
1 x Eurocopter AS350B2 (4-6 passenger per aircraft)
6 x Cessna Grand Caravan (8 passengers per aircraft)
5 x Beechcraft King Air 300 (5-7 passenger per aircraft)
1 x Piper PA-31 (7 passengers per aircraft)
---
Hub Airport
Honolulu International Airport (HNL)
Honolulu International Airport (HNL) also known as Daniel K. Inouye International Airport is a public/military airport in City and County of Honolulu on Oahu of the State of Hawaii, United States. The airport is one of the 30 busiest airports in the United States with 21 million passengers a year. The airport is located in the 5km northwest of Honolulu's central business district.
The 23 airlines fly to and from Honolulu International Airport (HNL) including AirAsia X, Air Canada, Alaska Airlines, All Nippon Airways, American Airlines, Delta Air Lines, Hawaiian Airlines, Mokulele Airlines, United Airlines and WestJet.
---
Alternative Airlines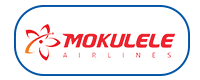 ---
News
5th June 2020
Makani Airlines merges with Mouklele Airlines
Hawaii's two largest commuter airlines announced that they have decided to merge operations this month. Both airlines will offer flight services during the integration period, which is expected to last through the fall of this year.