Things to do in
Dubai
Be a tourist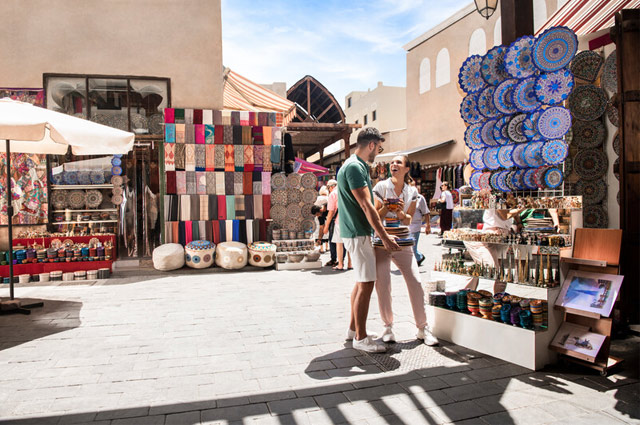 Dubai is one of the fastest growing cities in the world and it might be a totally different place in twenty years time, so make sure you see all the popular tourist attractions while you can! Stare down in amazement at the view from the Burj Khalifa, visit the man-made Palm islands and watch the spectacular water show at the Dubai Fountain.
---
Go Shopping in Dubai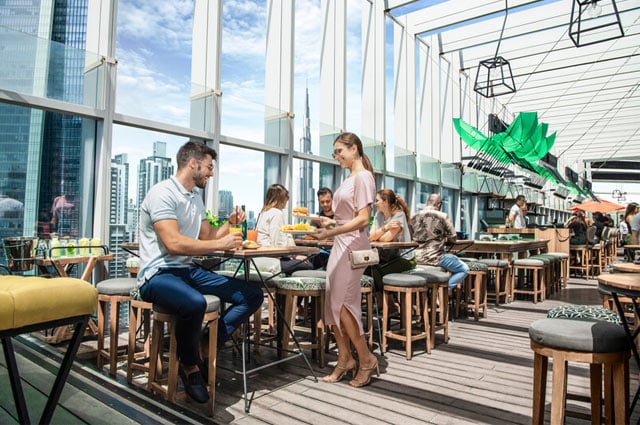 Not only does Dubai hold claim to the world's tallest building with the Burj Khalifa but it also has one of the world's largest shopping malls with the Dubai Mall. There are so many different shopping opportunities in Dubai. From The Walk at Jumeirah Beach to Dubai's authentic markets. Even if you're not a shopaholic, Dubai's shopping scene is so varied that there's truly something for everyone. Plus, who doesn't love a souvenir to remember their holiday by?
---
Dine in Dubai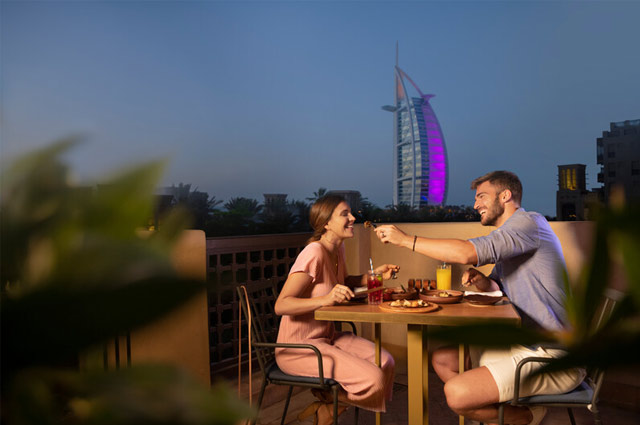 Dubai is extremely multi-cultural. This is no more apparent than in the blend of world flavours in restaurants spread across the city. Whether it's a rooftop restaurant or a quick bite at a souq, Dubai has a collection of the world's best cuisines.
---
Desert Safari
Explore Dubai's untouched desert with a desert safari experience. If you're into adventure, ride a 4x4, sandboard or desert cycle around Dubai's rolling sand dunes. Or, if you love wildlife, camel trek deep into Dubai's past as the sun sets in the distance. Finish your experience by camping out underneath the stars before an early morning wake-up call to marvel at Dubai's jaw-dropping sunrise.
---
Theme Parks & Water Parks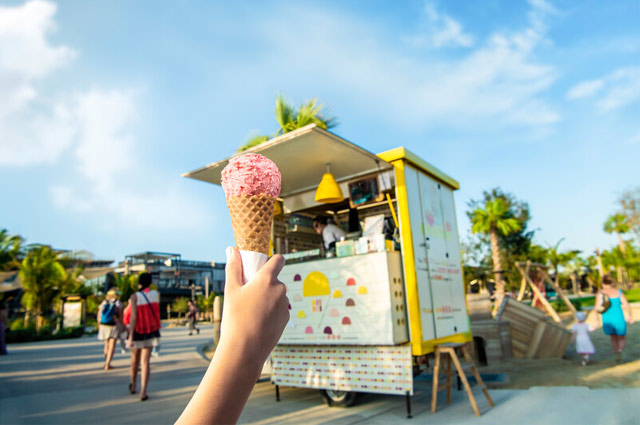 As the city that holds claim to the world's tallest building, it's no surprise that Dubai's theme parks and water parks are as extravagant as its towering skyline. Whether you're looking for a fun-filled family day out or the next big rollercoaster to conquer, Dubai's amusement parks are a must-visit for any thrill-seeker or adrenaline junkie.