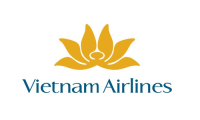 Vietnam Airlines set to invest more money into Jetstar Pacific, the LCC joint venture between Qantas and Vietnam Airlines, doubling the LCC's fleet over the next four years! 
Vietnam Airlines has announced that, alongside Qantas, it will be investing $139m into Jetstar Pacific to more than double the size of the Vietnamese LCC's fleet over the next four years. This capital will be used to acquire 18 new A320 between now and 2020. 
Jetstar Pacific currently operates A320s and A321s on flgiths to 23 destinations across Vietnam, China, Thailand, Macau, Singapore and Hong Kong. Vietnam Airlines continues to increase as well by launching a new route between Hangzhou and Ho Chi Minh City starting in July 2016 as well as Da Nang and Shijiazhuang. Book your Vietnam Airlines flights through Alternative Airlines!