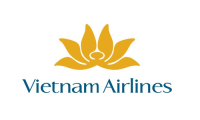 Vietnam Airlines goes daily to Vietnam from London Heathrow!
Vietnam Airlines have announced that from the 20th June 2016, it will operate a daily flight from London Heathrow to Vietnam! Flights to Hanoi will operate Sunday, Tuesday, Thursday and Friday and Flights to Ho Chi Minh City on Monday, Wednesday and Saturday. All flights will be operated on the 787 Dreamliner aircraft! 
Hanoi and Ho Chi Minh City are increasingly being viewed as the natural gateways to Indochina, challenging the likes of Bangkok and Singapore. These factors will see Vietnam Airlines and Cambodia's flag carrier, Cambodia Angkor Air – in which Vietnam Airlines holds a 49 per cent stake – substantially increase domestic services in both nations.
Vietnam Airlines' trunk routes linking Hanoi and Ho Chi Minh City (average of 22 flights per day), Ho Chi Minh City and Danang (average of 15 flights per day) and Hanoi and Danang (average of 12 flights per day) will see a more than 20 per cent increase in capacity over 2016. Other routes within Indochina link Phnom Penh and Ho Chi Minh City (21 flights per week), Siem Reap and Ho Chi Minh City (28 flights per week) and Phnom Penh-Vientiane-Hanoi (three flights per week).
Book your Vietnam Airlines flights through Alternative Airlines!