Vietnam Airlines Cancelled Launch of Jinan and Wenzhou Route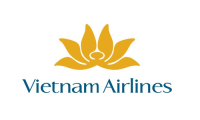 The flag carrier of Vietnam and Sky Team member will not start operations of specific routes that were recently announced. More specifically, Vietnam Airlines serve 55 destinations with 111 domestic and international routes.
Vietnam Airlines is the expanding national carrier of Vietnam. Based in Hanoi, this dynamic airline prides itself on bringing Vietnamese culture to the word and carrying the world's passengers to the unique culture that is Vietnam.
The scheduled carrier has cancelled the launch of Wenzhou - Da Nang and Da Nang - Wenzhou route. Also the airline will not launch Jinan - Da Nang Da Nang - Jinan route as it has been cancelled.