Airlines will always try to sit children with their parents (subject to check-in)
Some airlines will allow travel for unaccompanied minors. Please email us to check.
The fare is based on the child's age on the date of travel.
More detailed information can be found here Traveling with children
Most airlines will let infants travel with their parent(s) for free. However some airlines will charge up to 10% of the adult ticket price. Click on 'Price Breakdown' to find out more.
If you are pregnant, but due before the flight departure date, please contact us once your baby is born and has a name. We can then add him/her to your ticket.
Infants will not be given a seat. The airlines expect parents to travel with them on their lap.
Airlines regard infants as being under 24 months old.
The fare is based on the child's age on the date of travel.
More detailed information can be found here Traveling with children
Search & Book Flights within North America
Cancellation Protection
Protects
Trusted Choice
Rated 4.5 Stars. Based on 3,581 service ratings over the past year
Dedicated customer service team on hand to help
Secure payments
Cancellation Protection
Protects
Trusted Choice
Rated 4.5 Stars. Based on 3,581 service ratings over the past year
Dedicated customer service team on hand to help
Secure payments
Flights within North America
Search and buy flights within North America with Alternative Airlines! We offer flights around North America from 100s of different airlines, with great prices and lots of choices.
---
About North America
North America is a continent in the Northern Hemisphere and almost entirely within the Western Hemisphere. North America is made up of 23 countries including the United States, Mexico, Canada, Greenland and Jamaica. The primary language in North America is English, followed by Spanish and French.
Begin your search using the search form at the top of the page. When you book through Alternative Airlines you can secure your flight to North America, you can choose from 40+ payments and pay in over 160 currencies. With Alternative Airlines you add extra safety options such as Cancelation Protection and Baggage Protection.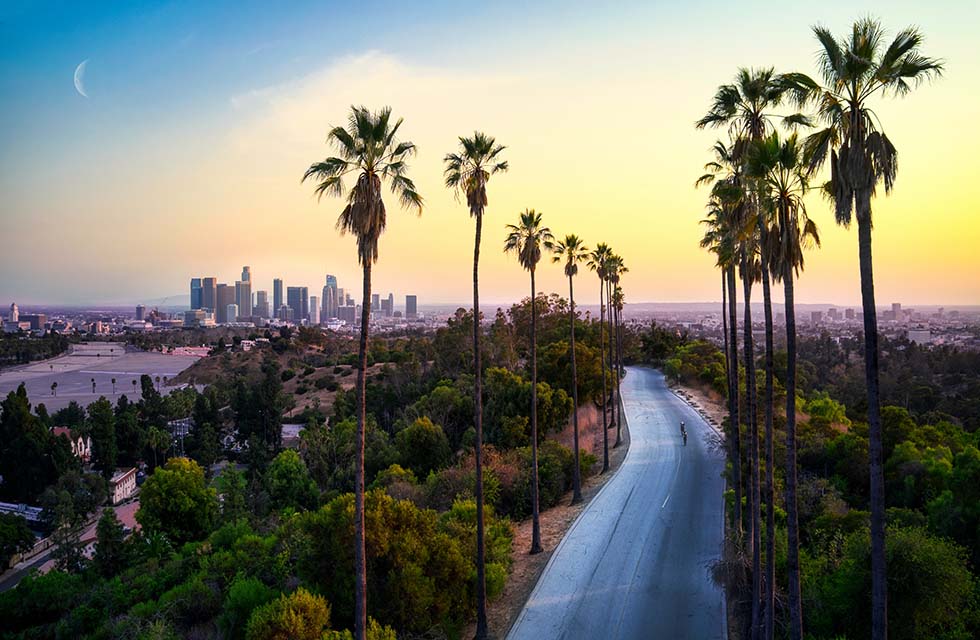 ---
Why Buy Flights within North America?
There are a huge number of airlines that travel with North America. Airlines that fly domestically and internationally across North America include JetBlue, Delta Air, American Airlines, Alaska Airlines, United Airlines, Air Canada and more.
North America has many well-known and well-liked spots to visit - tourists visit North America to see its natural wonders, vibrant cities, historical landmarks and fun entertainment. There are so many stunning beaches scattered around North America that you won't want to miss out on. This includes Clearwater Beach, Hanauma Bay, La Jolla Cove, Cannon Beach and North and South Padre Island.
Book your flight today with Alternative Airlines, simply use the booking tool at the top of the page to begin searching for flights across North America.
---
Airlines within North America
When you book through Alternative Airlines you can search for the best airlines to travel around North America. Find out more about these North American airlines including Jetblue, American Airlines, Delta Air, Air Canada and more. The airlines provide flights to a lot of domestic destinations as well as international destinations in North America.
North American Airlines
We have put a list together of the most popular North American Airlines. Travelling around North America couldn't be easier - there are lots of airlines that travel within North America, including the ones listed below.
JetBlue
JetBlue is a major American low-cost airline headquartered in Long Island City, Queens, New York. The low-cost airline operates a fleet of Airbus and Embraer aircraft across the United States, North America, Central America, the Caribbean, and Europe. JetBlue manages over 1,000 daily flights to 100+ destinations.
Delta Air
Delta Air Lines also known as Delta is one of the major airlines in the United States and a legacy carrier. Delta is one of the world's oldest airlines in operation and has been operating scheduled flights to over 320 destinations in over 50 countries across 6 continents. The airline operates a huge number of 5,400 daily flights.
Alaska Airlines
Alaska Airlines is a major American airline headquartered in SeaTac, Washington. It's the 6th largest airline in North America when measured in fleet size, the number of passengers carried, and the number of destinations served. Alaska Airlines serves flights to over 115 destinations in the United States, Canada, Mexico, Costa Rica and Belize. The airline operates over 1,200 daily flights.
American Airlines
American Airlines is a major US-based airline headquartered in Fort Worth, Texas, United States. It's the world's largest airline based on fleet size, scheduled passengers carried, and revenue passenger mile. American Airlines flies to over 260 domestic destinations and over 80 international destinations across 50+ countries. On a daily-basis American Airlines operates around 6,700 flights.
United
United Airlines is a major American airline with the main hub in Chicago-O'Hare. United operates a number of domestic and international routes across the United States and all 6 inhabited continents. United flies to over 75 domestic destinations and over 110 international destinations in over 70 countries.
Air Canada
Air Canada is the flag carrier and the largest airline in Canada in terms of fleet size and passenger carrier. Air Canada has hubs in Calgary, Montréal-Trudeau, Toronto-Pearson and Vancouver with focus cities in Halifax and Ottawa. The airline flies to over 220 destinations across 6 continents.
Southwest
Southwest is another major airline in the United States and the world's largest low-cost carrier. Southwest has scheduled flights to over 120 destinations including 42 states, Puerto Rico, Mexico, Central America and the Caribbean. Southwest is a great airline to travel within North America - in 2018 Southwest carried more domestic passengers than any other airline in the United States.
---
Popular destinations in North America
There are lots of famous and loved destinations around North America. Below are some suggestions for popular destinations in North America.

New York City
New York is one of the most visited cities in North America, it's a state located in the United States. Each year the city attracts over 66.5 million visitors. Many tourists visit New York during Christmas to experience a real winter wonderland. During Christmas, the city is filled with twinkling lights, cheerful children playing in the snow and breathtaking views.
Miami
Miami is a must if you're planning to travel to North America! The city is located in the southeast of Florida and attracts over 24 million visitors annually. Miami is a great vacation destination, with perfect weather, outstanding beaches and entertainment.
Toronto
Toronto is the capital of the province of Ontario and a major city in Canada filled with soaring skyscrapers, including the famous CN Tower. Toronto offers many green spaces such as the orderly oval of Queens Park, its trails, sports facilities and zoos. The city is also known for The Art Gallery of Ontario, redesigned by the famous Frank Gehry.
Vancouver
Vancouver is a major city in Canada that attracts over 8 million visitors each year. Sites that you don't want to miss include the Totems of Stanley Park, Vancouver Lookout, Jellyfish at the aquarium and the Gaston Clock. You can travel to Vancouver with Air Canada, Lufthansa, American Airlines and more.
---
FAQ's
How many countries are there in North America?
North America consists of 23 countries and many non-sovereign territories such as the Cayman Islands, Greenland and Puerto Rico. The largest country in North America is the United States, its consists of 50 states including California, Texas, Florida, Virginia, Alaska, Georgia and Washington.
Where is North America?
North America is the 3rd largest continent in the world. The continent is in the Northern Hemisphere and almost entirely within the West Hemisphere. It's surrounded by the Arctic Ocean and the Atlantic Ocean.
What languages are spoken in North America?
There are around 400 languages spoken in North America, but the main languages spoken are English, Spanish and French.
Can I buy flights to North America on finance?
Yes! Here at Alternative Airlines, you can buy any flight we sell and spread the cost of your flight over time. With Alternative Airlines you can split the cost of your flight to North America in easy-to-manage instalments. We have partnered with successful payment plan providers such as TendoPay, Afterpay, Affirm, Uplift, Tabby, Clearpay and more. Please note that the payment plan options available at checkout will depend on you place you reside in.