Search & Book Cayman Airways Flights
Book
Cayman Airways

Flights

Book Direct with Cayman Airways and Alternative Airlines
Cayman Airways is the flag carrier airline of the British Overseas Territory of the Cayman Islands. Cayman Airways was established in in 1968 and was formed following the Cayman Government's purchase of 515 of Cayman Brac Airways from LACSA and became wholly government owned in December 1977.
It operates international and domestic scheduled passenger carrier, with cargo services available on all routes.
Cayman Airways flies to Grand Cayman, Cayman Brac, Little Cayman, Miami, New York, Tampa, Chicago, Dallas, Havana, Holguin, Kingston, Montego Bay and La Ceiba. Currently, Cayman Airways operates Boeing 737-300 jets and 2 Twin Otter aircraft from their base at Grand Cayman. The airline's Cayman Airways Express service also operates Twin Otter aircraft between Grand Cayman and the Sister Islands of Little Cayman and Cayman Brac.
Cayman Airways operates a frequent flyer program called Sir Turtle Rewards to reward frequent travel with Cayman Airways. With Sir Turtle Rewards, the more you fly with Cayman Airways the more tier points you accrue bringing you closer to free flights, upgrades and other benefits. There are three types of membership: Silver, Gold and Platinum membership levels. Benefits of the Sir Turtle Rewards include access to the Sir Turtle Club Lounge in the departure area of Owen Roberts International Airport on Grand Cayman. In other airports Cayman Airways shares lounge facilities with airline partners.
Cayman Airways entitles its passengers to 2 pieces of checked in baggage for Economy Class with a maximum weight off 55 lbs and for passengers in Business Class are allowed 3 pieces of checked in baggage with a maximum weight of 55 lbs also. Cayman Airlines is the only airline offering customers 2 free checked bags of up to 55lbs each, plus free Rum Punch aboard every international flight to and from the Cayman Islands. A complimentary meal is also served on our longest international flight.
Cayman Airways is always seeking to expand its operation and its assests to allow for this to happen. The airline will be constantly upgrading its fleet as expansion plans seek to be executed. To deliver the most complete service in the market the latest adition to the fleet has been planned in July 2016. The Saab 240 B Plus is scheduled to undergo maintenance in the next couple of months so the acquisition is imminent. Fabian Whorms, CEO of the company said the addition of the new plane would add a level of reliability to the company as it would mean there would be minimal or even no service disruptions on their routes.
Cayman Airways are analysing the possibility of opening, in the following months, a direct route between The Cayman Islands and Honduras Island Roatan, in Honduras' Caribbean. Honduras and Cayman Island's authorities conferred and stated they are seeking for ways in which they can increase commercial activity between the countries. As a result of this meeting, one of the the actions proposed was a new direct route between the before mentioned Honduran city and The Cayman Islands. Since 1968, Cayman Airways has been operating a Boeing 737 to and from various destinies in the Cayman Islands. With the new carrier the airline will be able to increase flight operation and reliability, as well as reduce service disruptions.
In November 2016, Cayman Islands announced it had taken delivery of its maiden B737-800 following the arrival of VP-CNG in the Caribbean. Formerly LN-NOO with Norwegian, the twinjet has been leased from Air Lease Corporation on a twenty-five month contract. It is aimed as an interim measure while the Caymanian carrier awaits delivery of its four B737 MAX 8s, also on lease from ALC. The aircraft are due to arrive between the fourth quarter of 2018 and the third quarter of 2020. Cayman Airways is using the new jets to replace its existing fleet of four B737-300s which will be gone by 2020. The national flag carrier plans to retire the oldest of its current jets in June next year, meaning it will operate with an enlarged five plane fleet for the next six months. Ultimately, Cayman Airways aims to switch all its aircraft to new Boeing 737-800 Max planes by 2020. Those planes, the newest model available, are still on the production line.The Boeing 737-800 plane, which arrived Friday, is intended to bridge the gap until the new aircraft are available.
In March 2017, Cayman Airways announced it had officially launched its new service to the island of Roatan in Honduras. The service is operating twice weekly between Grand Cayman and Roatan on Boeing 737 aircraft. Cayman already operates year-round flights from Grand Cayman to La Ceiba, Honduras twice each week. The new Roatan twice-weekly service will further enhance direct and connecting travel opportunities for both business and leisure travelers. The new flights are operating on Thursdays and Saturdays, with return legs on Fridays and Sundays. In December 2017, Cayman Airways announced it had welcomed the first of its next "next generation" of jets Friday as it begins the process of upgrading its entire fleet of international aircraft. Hundreds of well-wishers gathered at the Owen Roberts International Airport as the Boeing 737-800 plane, decked in the livery of the national airline, touched down on Caymanian soil for the first time. All four of the airline's aging 737-300 jets, which are between 15 and 20 years old, will be replaced with new "state of the art" aircraft over the next four years.
In March 2017, Cayman Airways announced it will conduct regular charter flights between Gran Cayman Island and St. Maarten as part of an agreement between Health City Cayman Islands and St. Maarten-based SZV Social & Health Insurance. the weekly Cayman Airways Express Saab 340B-operated service will use Kingston Norman Manley, Jamaica, as a technical stop on the outbound sector. The flight departed the Cayman Islands on Tuesday, March 28, with the return leg scheduled for Wednesday, March 29. It is anticipated that the direct charter flights will continue for an initial period of six weeks, with approximately twenty patients and SZV officials on board each flight. Once the current rotation has been completed, Health City Cayman Islands and SZV will decide on whether to continue with the service or not.
In March 2017, Cayman Airways announced it was to offer more flights between Grand Cayman and Cayman Brac and better direct access to Little Cayman in response to increased demand for seats into the Sister Islands. Cayman Airways Express has added a new daily (except Tuesday) flight rotation between Cayman Brac and Grand Cayman with its Saab 340 B+ aircraft. Flight KX4005 will depart Grand Cayman at 9:50am, arriving into the Brac at 10:30am. Flight KX4006 will depart Cayman Brac at 10:55am and arrive in Grand Cayman at 11:35am. Additionally, on April 4, Cayman Airways will introduce daily Saab 340B+ service for the first time as it expands its morning flights KX4003/KX4004 and late afternoon flights KX4009/4010 to operate on Tuesdays as well. In April 2017, Cayman Airways announced it was continuing to show its support for the Cayman Islands Volleyball Federation by sponsoring this weekend's annual NORCECA Beach Volleyball Tournament at Public Beach.
Route Map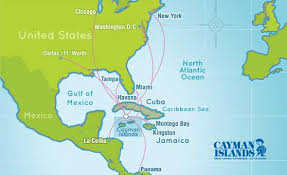 Popular Routes
Grand Cayman

Havana
Tampa

Grand Cayman
Grand Cayman

Montego Bay
Dallas

Havana
La Ceiba

Grand Cayman
Grand Cayman

Dallas

---
The Fleet
---
Owen Roberts International Airport
HUB Airport
Owen Roberts International Airport is an airport located in Grand Cayman, Cayman Islands. It is the main international airport for the Cayman Islands as well as the main base for Cayman Airways. Airlines which fly to and from Owen Roberts International Airport include Aerolineas Sosa, Aero Caribbean, Air Canada, American Airlines, British Airways, Delta Airlines, JetBlue Airways, United Airlines and WestJet.

---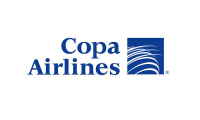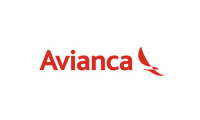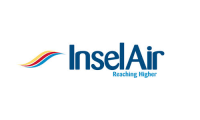 ---
Book Flights with Cayman Airways
Make a Cayman Airways reservation and find some amazing deals with discounted Cayman Airways tickets at Alternative Airlines. Cayman Airways flies to many destinations offering a cost effective and safe service to all its passengers. Let Alternative Airlines help find you cheap Cayman Airways tickets and make international and domestic flight reservations on Cayman Airways today.
Browse the most popular Cayman Airways flight routes to destinations worldwide. Alternative Airlines can help you make reservations on Cayman Airways for international flights to lots of destinations. Use the following list of routes to help you plan your next flight. Book Cayman Airways flights on Alternative Airlines to save big! Alternative Airlines is an online travel agency, specialising in booking lesser known airlines and remote destinations.
Cayman Airways is the national carrier of the Cayman Islands based at Owen Roberts International Airport on the largest of the three Islands, Grand Cayman.
---
Cayman Airways Flights
Cayman Airways connects the three islands that make up this nation (Grand Cayman, Little Cayman and Cayman Brac) and also operates internationally to Cuba (Havana), Jamaica (Kingston and Montego Bay) and the U.S. (Boston, Chicago, Fort Lauderdale, Houston, Miami, Orlando and Tampa).
Cayman Airways - Flights to Grand Cayman
Any airline that has a turtle with a wooden leg as its logo gets our vote. Recent network expansion has seen Cayman Airways operate a thrice weekly service to John F. Kennedy International Airport. The flights leave Grand Cayman on Wednesday, Saturday and Sunday at 4:10PM and depart New York at 9AM on Thursday, Sunday and Monday. This cracking airline has undergone an image transformation with a new look more representative of the Cayman Islands. The new look reflects on what is unique about the islands, the people and culture and heritage of the coloufrul Caymans.
Mr Turtle requests you "hop on board" with him, don't forget to give the old fellah a hand up the steps though!
Cayman Airways Fleet
Cayman Airways operated Boeing 737's and Saab 2000 for its longer sectors and two Twin Otter DHC-6 aircraft for the shorter sectors.
READ MORE