Best flights/airlines for keto Why Alternative Airlines?
People really love booking with us
Don't just take our word for it, join countless others and discover why we have become the preferred choice for travellers globally.
The Ketogenic Diet
The ketogenic diet, often referred to or known as the keto diet, is a diet which involves eating certain groups of foods and leaving out other groups. The diet involves severely reducing carbohydrate intake, and replacing it with fats. This makes your body become efficient in burning fat for energy use, whilst also supplying energy for the brain.

Whilst there are several types of the keto diet, the most popular is the standard ketogenic diet, which typically allows 75% fat, 20% protein and 5% carbs. People who follow the diet are typically meant to avoid sugary foods, grains and starches, beans and alcohol. Instead, they are allowed meat, fatty fish, eggs, healthy fats and oils, avocados, cheese and low-carb vegetables.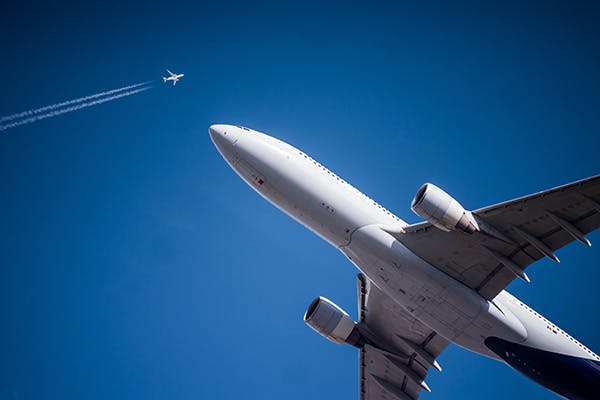 Keto Diet on Planes
Flying can be a stressful time for many of us, but for those who are following the keto diet, there may be confusion as to what you can eat on the plane, especially on long-haul flights where you are likely to need food.

Special airline meals
Although most airlines will provide a wide range of special meals onboard, from vegan meals to kosher meals, there is currently no keto-specific airline meal.
Instead, on long-haul flights where a meal is provided in the price of a ticket, some people will choose to order a certain type of special meal instead.
A gluten-free meal may be a good option for some airlines, as it often means the lack of wheat products results in a low-carb option. However, on some airlines, pasta and bread are often replaced with grain or rice products, which are foods to avoid when on a keto diet. So be sure to check the meals with airlines, to see if this will be suitable for your keto diet.
Diabetic meals are also sometimes a good option, depending on the specific meal. These meals are suitable for passengers needing to control blood sugar levels, thus avoiding food like cake, chocolate, sugars, jams and syrups. Although low sugar doesn't always result in low-carb, these types of meals are better than a regular plane food, with the obvious high-carb foods just needing to be avoided.
A raw vegetarian meal is a meal which contains raw vegetables, such as carrots, celery and broccoli. This is perhaps the best, and safest, option for people on the keto diet. As although the meal is often small, you can usually eat all or most of it without having to avoid grains and carbs such as in the diabetic or gluten-free options.

Bring your own food
You can bring with you most keto-friendly foods, as long as it adheres to international food guidelines. You can check what foods you are allowed to bring with you on the plane here. Some good options for keto-friendly snacks include nuts or seeds, cheese cubes, slices of meat, olives, boiled eggs, keto balls or bars, vegetable snacks or salads. Bringing your own food can either compensate for a whole meal, or can be in addition to airline meals as a snack.

Other options
Fasting is often common for people who follow keto-diets, and while it works for some, it is not an option for others. However, when flying, the best option may be to eat at the airport, and then fast during the plane journey and then eat again when you land. However, be sure to have a backup plan such as if your plane gets delayed, you may want some keto-friendly snacks on hand so that you don't get too hungry and make bad decisions.

Travelling with liquids
When travelling it is important that you stay hydrated. It is important that you stay within the liquid regulations, but you may be able to carry an empty water bottle with you and fill it up once you have passed security.
Best Airlines for Keto Food
Delta offers a protein box on flights longer than 3 hours. This contains foods high in fat, such as cheese, egg and butter, but you should avoid the fruit and the muesli snack bar to keep it Keto-safe. Delta can also provide a gluten-free meal, which although contains rice and a roll, passengers can still enjoy the vegetables, chicken and salad for a meal. The meal also comes with butter (can be requested if not), which can be split between the meat and vegetables.
American Airlines suggest passengers request a seafood meal when following the keto diet. This is their lowest carb option.
United offers a low-carb chicken meal, which comes with cabbage slaw and almonds.
EasyJet offers an in-flight menu for passengers who wish to purchase food. There is a selection of keto options in this menu, such as a tapas box which includes meat and sugar-free salsa.
Adria Airways offer a raw vegetable meal for their meal service. This can be eaten with some added fat substitutes, which you can either request from staff such as spare butter or bring your own.