Zagrosjet Tickets and Reservations with Alternative Airlines
Book Your Zagrosjet Flight with Amazing Deals
---
Update
Zagrostjet ended operations in 2018. Search similar flight routes with our alternatives.
---
Alternative Airlines to Zagrosjet
---
About
Zagrosjet was an airline located in Erbil, capital of Kurdistan Regional Government. The airline operated 7 scheduled and chartered international passenger and cargo flights. The name Zagrosjet is taken from the Zagros Mountains, in Kurdistan. The airline was founded in 2005 by the Zagros Group and originally named Zagros Air.
In June 2013, the airline received licensing to be an Air Carrier which permitted it to operate scheduled and unscheduled flights for cargo and passengers. In August 2013 the airline changed its name to Zagrosjet and launched flight operations in the same year, which covered services to the Middle East and Turkey.
---
Destinations
Zagrosjet flew to destinations including: Iraq, Sweden, Turkey, Netherlands and specifically Baghdad, Erbil, Stockholm, Adana, Ankara, Istanbul and Amsterdam.
(As of February 2016)
Asia
Iraq
Baghdad - Baghdad Airport
Erbil - Erbil International Airport
Turkey
Adana - Adana Şakirpaşa Airport
Ankara - Esenboğa International Airport
Istanbul - Atatürk International Airport
---
Baggage
There were limits to the weight and/or a number of pieces of baggage that can be checked in or carry on board. Certain limitations and restrictions also apply, and these may differ by country and airline.
Since passengers won't have access to baggage that you have checked in, we recommend that passengers carry all your travel documents, medication and valuables in the cabin baggage, which will be with you throughout your flight. You should also remember to label your checked baggage with your name and contact information.
The baggage allowance should be like points below;
Baggage allowance for Economy class was;30kg + 8 kg Hand baggage.
Baggage allowance for Business class was40kg + 16 kg Hand baggage (2 piece).
Baggage allowance for an infant was 10kg.
Baggage allowance for Interline flights was20kg+8 kg Hand baggage.
---
Fleet
1 Airbus A321-200
---
Route Map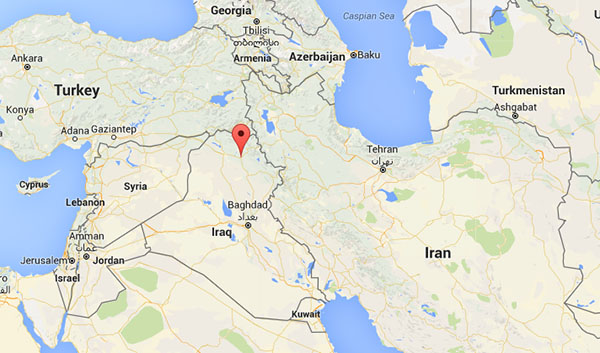 ---
Popular Routes
Erbil

Stockholm
Erbil

Adana
Erbil

Baghdad
Erbil

Ankara
Erbil

Amsterdam
Erbil

Istanbul
---
Erbil International Airport
HUB Airport
Erbil International Airport is the main airport of Erbil city in the Kurdistan Region of Iraq. Airlines that fly from and to Erbil International Airport include Air Arabia, Austrian Airlines, Flydubai, Qatar Airways, Tunisair, Small Planet Airlines and Pegasus airlines.