Airlines will always try to sit children with their parents (subject to check-in)
Some airlines will allow travel for unaccompanied minors. Please email us to check.
The fare is based on the child's age on the date of travel.
More detailed information can be found here Traveling with children
Most airlines will let infants travel with their parent(s) for free. However some airlines will charge up to 10% of the adult ticket price. Click on 'Price Breakdown' to find out more.
If you are pregnant, but due before the flight departure date, please contact us once your baby is born and has a name. We can then add him/her to your ticket.
Infants will not be given a seat. The airlines expect parents to travel with them on their lap.
Airlines regard infants as being under 24 months old.
The fare is based on the child's age on the date of travel.
More detailed information can be found here Traveling with children
Search and Buy Flights to Yellowstone National Park
Cancellation Protection
Protects
Trusted Choice
65,000 happy customers
Rated 4.5 Stars. Based on 3,581 service ratings over the past year
Dedicated customer service team on hand to help
Secure payments
Cancellation Protection
Protects
Trusted Choice
65,000 happy customers
Rated 4.5 Stars. Based on 3,581 service ratings over the past year
Dedicated customer service team on hand to help
Secure payments


Search and buy flights to Yellowstone National Park
Search and buy flights to and around Yellowstone National Park with Alternative Airlines. Read on for more information about how to get to Yellowstone, and which airlines to use.
About Yellowstone National Park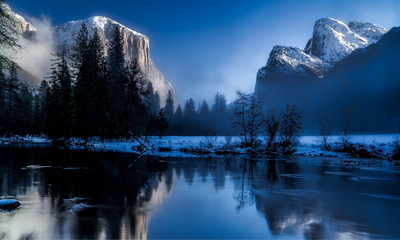 Yellowstone National Park is a national park that spans across 3 of the 52 United States of America: Wyoming, Montana and Idaho. It is an active supervolcano, that has remained dormant since its last eruption 640 thousand years ago. It still has a lot of geothermal features such as geysers, it's most popular being Old Faithful. It was established by the U.S. Congress and signed into law by President Ulysses S. Grant on March 1, 1872. Yellowstone was the first national park in the U.S. and is also allegedly the first national park in the world.
As mentioned, the park is well known for its wildlife and geothermal features. When visiting Yellowstone, make sure you see Old Faithful in action, as it erupts a jet of hot water every 44 to 125 minutes! Native Americans have lived in the Yellowstone region for at least 11,000 years. Aside from visits by mountain men during the early-to-mid-19th century, organised exploration did not begin until the late 1860s.
Yellowstone National Park spans an area of 3,468.4 square miles (8,983km2), comprising lakes, canyons, rivers and mountain ranges. One of the largest high-elevation lakes in North America is centred over the Yellowstone Caldera. Yellowstone National park is situated on top of a "supervolcano", a term awarded to it due to its caldera being formed by exceptionally large explosive eruptions. The caldera is considered an active volcano. Half of the world's geothermal features are in Yellowstone, fuelled by this ongoing volcanism. One of the standout things to see at Yellowstone National Park is the Grand Prismatic Spring, which is featured on our 10 of the Most Unbelievable Places on Earth blog.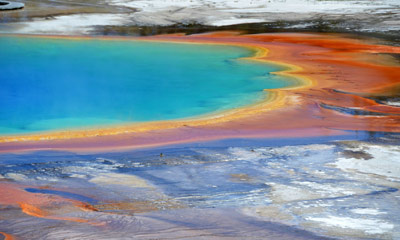 Closest Airports to Yellowstone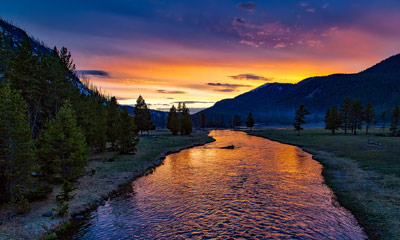 Airports in Yellowstone National Park: Idaho
Idaho Falls Regional Airport (IDA): Conveniently close to Yellowstone's West Entrance, Grand Teton National Park and the Yellowstone Teton Territory. Many airlines operate domestic flights out of this airport.
Airlines that fly to IDA include Allegiant, who flies from Las Vegas and seasonally from Oakland and Los Angeles. Delta also flies from Salt Lake City, Utah and seasonally Minneapolis. United Express, operated by SkyWest Airlines on behalf of United Airlines, flies from Denver Colorado.
Airports in Yellowstone National Park: Wyoming
Jackson Hole Airport (JAC): This airport, near Jackson, Wyoming, is situated completely within Grand Teton National Park, meaning you're in for some jaw-dropping views if you land here! This airport is closest to the southern entrance of Yellowstone
Airlines that fly to JAC: The Jackson Hole Airport is serviced by American Airlines, Delta Air Lines, Frontier Airlines, Skywest Airlines and United Airlines seasonally. American Airlines flies to Dallas and seasonally to Los Angeles. Delta flies seasonally to Atlanta and Minneapolis, as well as Salt Lake City. Frontier has seasonal flights to Denver, Colorado and United cover Chicago, as well as seasonal flights to LA, Houston, Texas, and San Francisco.
Yellowstone Regional Airport (COD): This airport is located in Cody, Wyoming, and acts as a year-round gateway to the national park.
Airlines that fly to COD: This full-service Wyoming airport is served year-round by a Delta Connection operated by SkyWest Airlines through Salt Lake City, Utah. United express also have flights to Denver and, seasonally, Chicago.
Airports in Yellowstone National Park: Montana
Bozeman Yellowstone International Airport (BZN): Bozeman Airport is an international airport based in Bozeman, Gallatin County, Montana.
Airlines that fly to BZN: Airlines such as Frontier, Alaska Airlines and Allegiant Air fly to this airport year-round from domestic locations in the USA. Other airlines fly to this airport on a seasonal basis. This is airlines such as United, Delta and American Airlines.
Yellowstone News
10th April 2018
Yellowstone National Park hires more staff in anticipation of the summer boom
Yellowstone National Park is preparing to hire up to 400 summer employees to staff up before tourists flock to the park. Spokeswoman Linda Veress says seasonal workers can only be employed for six months. She says the park has to consider staffing needs during the park's busiest months when setting new hires' start dates. The Billings Gazette reports that Yellowstone receives its highest number of visitors from June through September, but numbers typically peak in July. More than 4.1 million people visited the park last year. Some local officials worried that the Department of Interior's proposal to increase park entrance fees would lower visits, but recent media reports suggest that proposal could be on hold.