Third Place Play-Off


Switzerland vs SF2 Loser
9th June 2019 — Estádio D. Afonso Henriques, Porto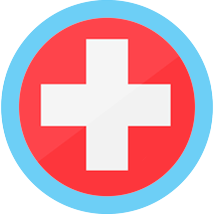 The third-place play-off will be played at Estadio D. Afonso. Estadio D. Afonso has the capacity to seat 30,000 people and is the home stadium for Vitòria S.C. Estadio D. Afonso is located in Guimarāres and is around five-minute drive from the city centre. If you're staying in Porto for the UEFA Nations League Finals, you can reach the stadium in 40–60 minutes if you're driving. Alternatively, you can get a train or a bus, which takes between 60–90 minutes.
Best airport to fly to — Porto Airport
The best airport to fly into if you're watching the third-place play off at Estádio D. Afonso Henriques is Porto Airport, also known Francisco de Sá Carneiro Airport (OPO). It takes 40–60 minutes to reach Estadio D. Afonso Henriques from Porto Airport on the road, while a train journey takes between two–three hours.
Airlines that fly to Porto Airport:
Aigle Azur, Air Europa, Air Transat, Air France, British Airways, Brussels Airlines Delta, easyJet, Iberia, Joon, KLM, LEVEL, Lufthansa, Luxair, Royal Air Maroc, Ryanair, SWISS, TAP Air Portugal, Transavia, Turkish Airlines and Vueling