Will Airlines Use Electric Planes in the Future? Why Alternative Airlines?
People really love booking with us
Don't just take our word for it, join countless others and discover why we have become the preferred choice for travellers globally.
What are Electric Planes?
An electric plane, also known as an e-plane, is an aircraft that is powered by electricity, usually with one or more electric motors that power the propellers or turbines on the plane. The most common way that electricity is supplied to an electric-powered aircraft is through batteries.

Since the 1970s, electric-powered model aircraft have been in existence, but what about electric-powered commercial aircraft? As of 2022, there have been over 100 designs for electric aircraft to be developed worldwide in the coming future, completely changing the way we approach aviation and travel.

But why electric?
Aircraft engines currently produce gases, noise and other harmful particulates that have a negative impact on the environment, further contributing to climate change. With growing concerns about climate change in recent years, the aviation industry is looking to push the design and development of electric aircraft that will produce zero emissions.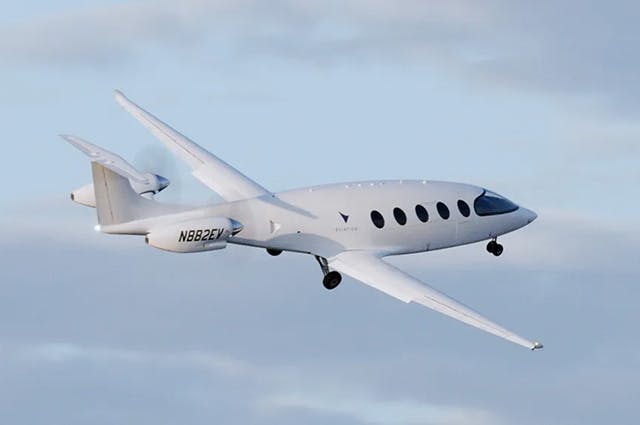 Benefits of Electric Flights
Noise reduction
Commercial aircraft currently produce severe levels of noise pollution. Noise pollution caused by aircraft has been linked with negative stress-mediated health effects (e.g., sleep disorders). With electric aircraft, the noise pollution level will reduce drastically. Much like an electric-powered car that is quiet when running, an electric-powered aircraft will also be just as quiet.

Reduced emissions
From 2013 to 2018, emissions produced from commercial air travel increased by over 30%. To counter this, an electric aircraft will produce zero emissions and less CO2, aiding in the reversal of climate change.

Cheaper flights
Electric aircraft will require fewer parts, less maintenance and less fuel compared to traditional commercial aircraft. All of these factors will reduce the cost of your ticket and make short-haul and medium-haul flights easier for airlines to sell.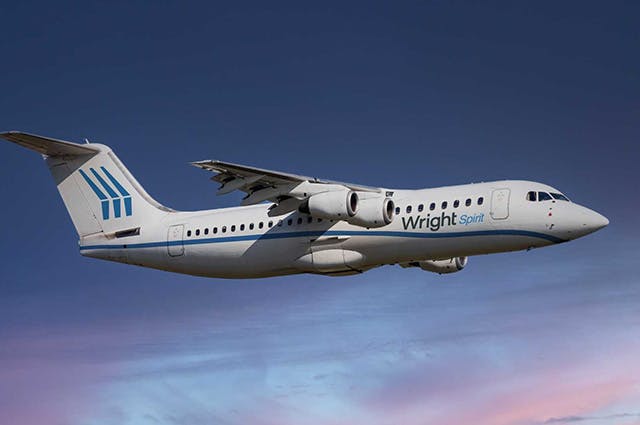 Electric Airliner Projects
Several airliner projects are being carried out across the globe, working towards the mission of designing and manufacturing electric aircraft that can be used commercially without having a negative impact on the environment. Below are some of the most significant electric aircraft projects:

Wright Electric
In 2017, EasyJet and Viva Aerobus announced they would be developing an electric 186-seater commercial aircraft in partnership with Wright Electric that could possibly be ready for manufacture by 2030. The aircraft, which will be called Wright-1, is expected to be powered by batteries and be able to operate flights with a maximum range of 800 miles. Wright Electric also plans to produce an electric 100-seater, the Wright Spirit, by 2026.

Heart Aerospace
Swedish start-up, Heart Aerospace, is currently developing a regional electric aircraft, the ES-30, with a seating capacity of around 30 passengers. The e-plane will be driven by electric motors powered by batteries. The ES-30 project is being backed by United Airlines and Air Canada. Air Canada has put in a purchase agreement for 30 ES-30 aircraft which are expected to be delivered and in service by 2028.

Aura Aero
Based in Toulouse, France, Aura Aero's mission is to contribute to the decarbonisation of all aircraft. To achieve this, they've designed the ERA, a 19-seater electric regional aircraft which is expected to take its first flight in 2024 and officially enter service by 2027.
Which Airlines Plan to Use Electric Planes?

United Airlines
United Airlines plans to offer regional routes operated by electric aircraft by 2030. The first batch of e-planes will most likely be delivered to Chicago O'Hare International Airport and Denver International Airport which are major operating bases for United Airlines. United Airlines has already placed an order for around 100 e-planes that will be developed by Heart Aerospace.

Air Canada
Alongside United Airlines, Air Canada has also put in an order for around 30 electric aircraft currently being developed by Heart Aerospace - these are expected to be in service by 2030.

EasyJet
EasyJet is working with Wright Electrics in the development of the Wright 1, an electric 186-seater aircraft that is expected to enter service by 2030. However, there have not yet been any announcements on whether EasyJet has put in any orders for this e-plane.

Viva Aerobus
As well as EasyJet, Viva Aerobus also partnered up with Wright Electrics in the development of the Wright Spirit electric commercial aircraft which will be able to seat 100 passengers. Viva Aerobus aims to be the most eco-friendly airline in Mexico with this project, however, it hasn't announced any purchase orders for this e-plane just yet.
FAQs
Can I buy flights on an electric aircraft?
How will electric commercial planes work?
How can I travel sustainably on my flights?