Code sharing deal to increase options for Rwandair customers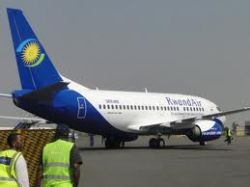 Travellers who regularly book Rwandair flights may find there are a greater number of trips to choose from in the future after the company signed a memorandum of understanding with another airline.
The deal was finalised in Turkey and it is hoped that the scheme will facilitate easier travel for those booking flights to Kigali from Europe and vice versa.
John Mirenge, chief executive officer of Rwandair, commented:
"On a single ticket, passengers will be able to check through their luggage to the destination of their choice on the Rwandair and Turkish Airlines networks."
He added that the carrier now has access to a significantly larger sales network in Europe than it has done in the past.
In June this year, Rwandair announced that it was expanding its routes to offer more flights to Nairobi and Johannesburg.
The cities were identified as "key hubs" in Africa and the firm noted that it had been experiencing strong demand for trips to these destinations.
Use Alternative Airlines to book your cheap flights to Kigali.